Males make up the majority of the sports trading card and gaming card categories. While there certainly are some die-hard female sports card collectors and gamers in the hobby, there really are not many offerings geared directly to young girls to get them involved with trading cards.
"I know a lot of female collectors who are just as savvy in the world of collecting as their male counterparts," said Chris Carlin, Upper Deck's senior marketing and social media manager. "Females make up a small segment of the collecting community and as an industry, I just don't feel we have done enough to engage girls. That is something that has really been missing, to offer products that will show them how much fun the hobby can be."
"I think the biggest problem with previous female-focused products was that they were produced just like the male-focused products, just with female oriented subjects," said Mendy Cady, girls category brand manager for Upper Deck. "Girls have different interests than boys who collect, and the offerings we put out should take those differences into account."
When Cady came on board with Upper Deck last October, that strategy was something she definitely wanted to change going forward. At that time, Upper Deck had experienced some success with Hello Kitty® offerings that were different than just normal trading card releases, but Cady worked to really make these releases have interactive elements that girls would love.
"For Upper Deck's latest Hello Kitty® 40th Anniversary Fun packs, we wanted to make them just that; fun," said Cady. "There are some traditional trading card elements, but this product is much more than that. There are miniature figures that girls will love to collect and play with along with albums, puzzles, stickers, trivia, timelines and much more. These cards are an experience that cater directly to young girls. It's about time girls had a line of trading cards made specifically for them."

Upper Deck saw the results of the paradigm shift in strategy first hand at Comic Con where the company produced special Hello Kitty® 40th Anniversary bundles (blow-up cards from different decades with figurines) that sold out incredibly quickly. Hundreds of bundles were gone before the show was over.
"Our learning from Comic Con is that for the next show, we should probably create a lot more," said Cady with a smile. "It is a good problem to have however. You want there to be interest and demand for the collectibles you are creating. We are excited to bring other unique offerings to future events like Hello Kitty® Con which runs October 29 – November 2 in Los Angeles. Upper Deck will have a solid presence with offerings and experiences that girls of all ages will love."
One of the elements that makes the Hello Kitty® property so compelling for Upper Deck's girl-focused marketing efforts is that the age range of fans for Hello Kitty® fans runs the full spectrum. The company is finding it is not just young girls who are excited about new releases, but teens and adults as well.
"One of the elements we added to the Hello Kitty® 40th Anniversary fun packs was original artwork from the different decades (1970's, 1980's, 1990's and 2000's) which really seems to be striking a chord with older Kitty fans," said Cady. "She has definitely evolved over the years, but there are moments in time we capture in this set that help bring adult fans back to their youth. That is one of the powerful aspects of a product like this."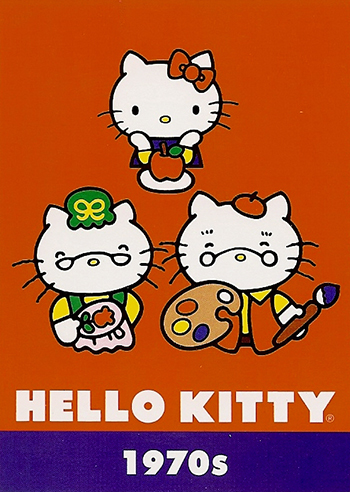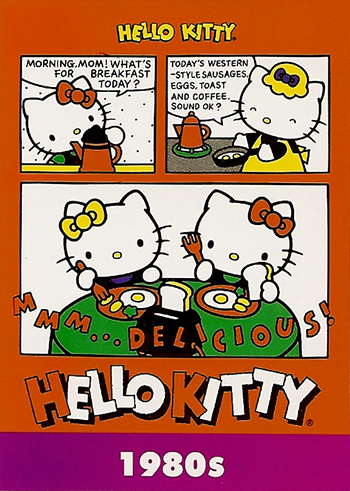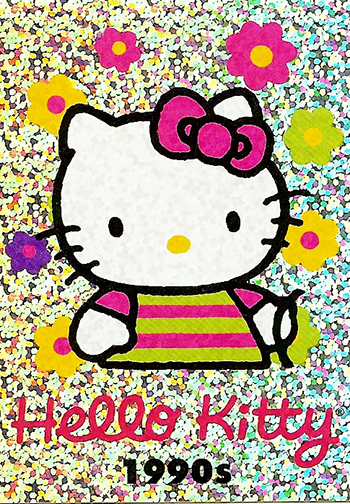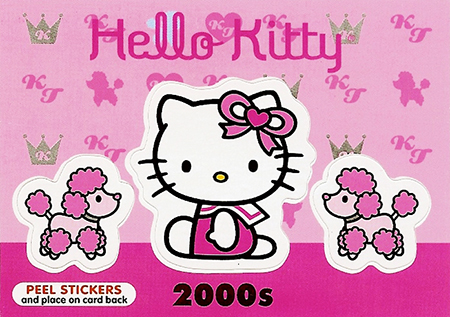 Upper Deck's Hello Kitty® 40th Anniversary fun packs are available at select retail locations like Target, Walmart, Toys 'R' Us, Sanrio.com and Upper Deck's online store (www.upperdeckstore.com). Pick up some packs today for your daughter, niece, granddaughter or yourself!