It can be frustrating pulling a redemption card sometimes for collectors as there can be delays with them and obviously we would love to deliver the experience of pulling a live autograph from packs, but that is not always possible. So, as part of Upper Deck's Random Acts of Kindness program we decided to spread a little holiday cheer to 25 random collectors who had redemptions shipping out in December as a way of also celebrating our 25th Anniversary.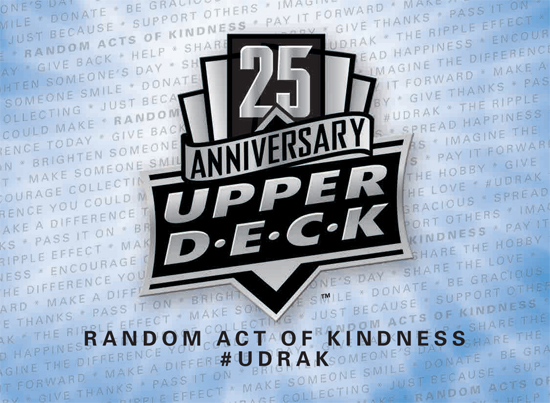 Recently they received their redemptions with a FREE hobby box inside and letter thanking them for their support. Here was some of the feedback we received so far:
"Just wanted to take a minute to say Thank You!  I received a nice gift today along with my redemption…a box of 2012 SP Authentic Golf.  Cannot tell you how much I appreciate the thought.  In this day and age, high level customer service is paramount and you have shown yourself to be ahead of the curve with gestures such as this." – Rod K.
"I recently redeemed a couple of cards nothing spectacular. I received my cards really quickly. I was told it would take up to 12 weeks which was fine. To my excitement the cards arrived today, only 2 weeks after I emailed through my redemption. So thank you very much for the quick response and quick delivery. Living in Australia it's hard to find anywhere decent to purchase Basketball cards so I have found a good shop in the US to buy them from. When I opened the box you sent to find a box of North Carolina Basketball and a greeting card I was ecstatic. So thank you very much!" – Adam F.
"A simple thank you for the package I received today (box of Goodwin Champions).  Very nice of you and the UD team.  Right in time for Christmas!" – Luc O.
"I just received my redemption for my 13-14 SP LaPhonso Ellis By The Letter card as well as your Random Act of Kindness 14-15 Letterman box. I can't thank you enough for your generosity! I'm a long time collector and obviously a big fan of Upper Deck. This proves why Upper Deck is the best." – Justin S.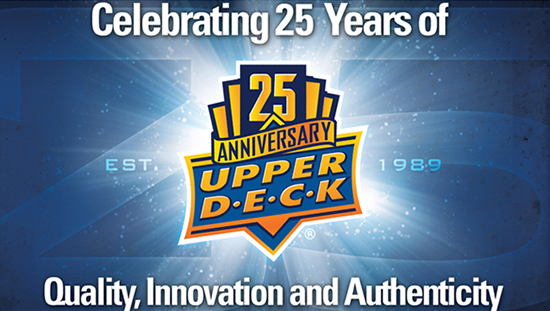 Thanks to all the fans who have offered Upper Deck your support this year and over the last 25 years! We are excited to share we will be continuing our Random Acts of Kindness promotion into 2015 as fans have really enjoyed it. To see more of the fun stories the program brings to collectors, search #UDRAK on Twitter!