Upper Deck would like to thank all the families who took time to recognize their dads during our annual Father of the Year promotion. We received an incredible amount of submissions this year with so many different worthy candidates. These stories demonstrated the power of collecting together as a family, creating memories that will last a lifetime. Upper Deck is proud to play a small role in making these special memories that bring fans closer to the game, but more importantly, closer to each other.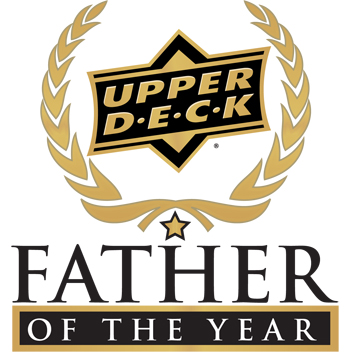 Given how many worthy candidates we heard from in 2013, we expanded the promotion this year to recognize deserving dads in the United States and Canada.
In the United States we would like to recognize Nathan Goleman as winner of Father of the Year. Here was the submission we received for him:
"Nathan is a proud father of two children, Sarinna (age 5) and Ryan (age 1), and has taken a great interest in teaching them about the excitement of collecting! Nathan was an avid collector during his teenage years, and bought dozens of boxes of Upper Deck and Fleer products."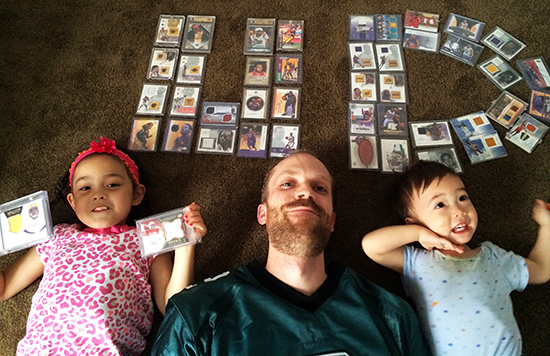 "Nathan is a fan of Upper Deck, especially with their 25th Anniversary Random Act of Kindness program, to which he has contributed several successful nominations. His favorite Upper Deck experiences include pulling a Russell Wilson patch autograph card from 2012 Exquisite Football, and assisting his favorite card shop owner in listing and selling a 1-of-1 Michael Jordan buyback autograph. Nathan constantly strives to give back to collectors he knows on Twitter, and has taught our son and daughter the importance of taking care of, not only cards, but other collectors with whom they will interact."
In Canada we would like to recognize Mike Bodnar as our Father of the Year winner. Mike was nominated by his daughter, who told us why her dad was deserving of this honor.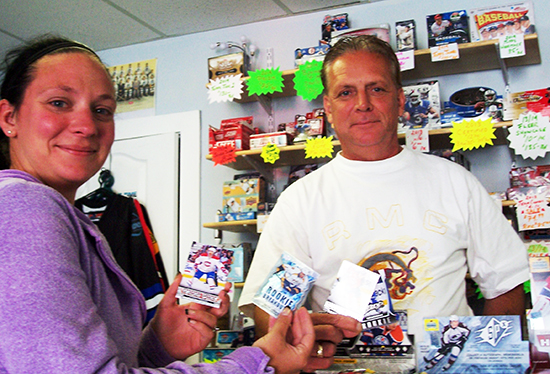 "I grew up in my dad's card shops as this is where he spends ALL of his time. Collecting is not only a hobby or career, but a passion which has been carried on through generations. My dad works all day and night on keeping our sports card shop the best it can be! His main objective is to get as many people (especially kids) to enjoy the hobby as much as he does. He is a proud sponsor of our local OHL team and also provides packs of cards to all every kid who plays hockey in our CYO league. I look forward to every holiday as I know our tradition is to bust a box together regardless of what is pulled the company and memories will always last a lifetime."
These deserving dads will be receiving a variety of special collectibles from Upper Deck along with a special trophy. Thanks to all the dads who take the time to share this hobby with their children, the next generation of collectors.