We've told fans for awhile now that Upper Deck's USA Football box sets represent an incredible opportunity to own cards of tomorrow's stars today. Many savvy collectors jumped on them, happy to find cards of highly touted football prospects like Jameis Winston, Kevin Hogan, Imani Cross, T.V. Williams, Anu Solomon, Devin Funchess and more! One USA Football alum who is having an incredibly stellar season thus far is Todd Gurley of the Georgia Bulldogs.
The former track star is coming off a career day against the Tennessee Volunteers with 208 yards and two touchdowns. Many believe Gurley is a front runner currently to win the Heisman trophy which would mean USA Football alumni would win the award in back-to-back years (Jameis Winston won the award last year).
Football prospect collectors can score the first licensed trading cards of Todd Gurley in 2012 Upper Deck USA Football box sets, as well as rare insert cards featuring autographs and game-worn memorabilia. Check out some of the incredible cards that can be discovered in those sets!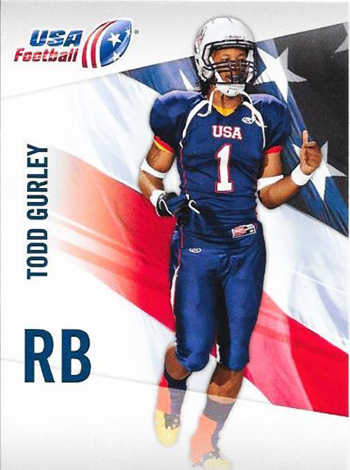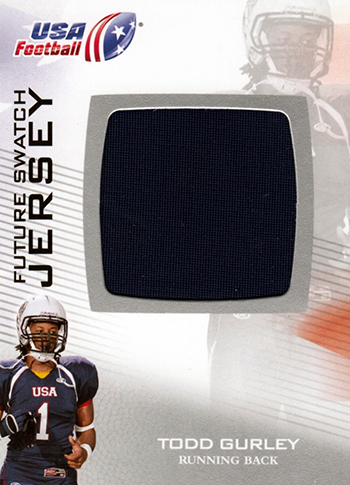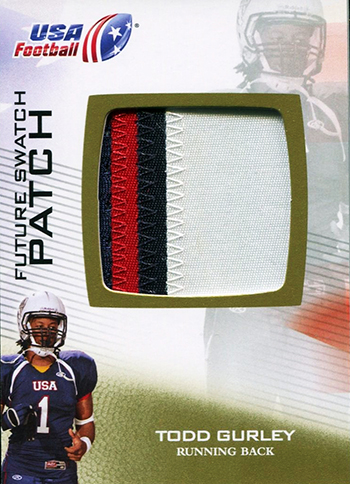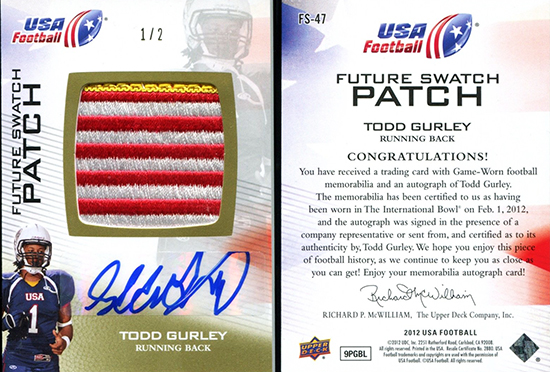 And in case you have never seen Todd Gurley in action, check out this highlight reel from the 2013 season.