Archive for Featured Retailers
For shop owners who attended the annual Las Vegas Industry Summit, it was clear that Upper Deck was there to help them grow their business. Our corporate room was set up to show off all the different ways we could help retailers to better merchandise their shops, engage their customers and develop new collectors. Check out this behind the scenes look!
The Upper Deck Co-Op Corner was there to showcase all the things that owners could be doing in their shop, primarily by working through their Authorized Distributor, to better their store. We are excited for the opportunity to work with shops to bring a variety of tools like we showcased here to their customers.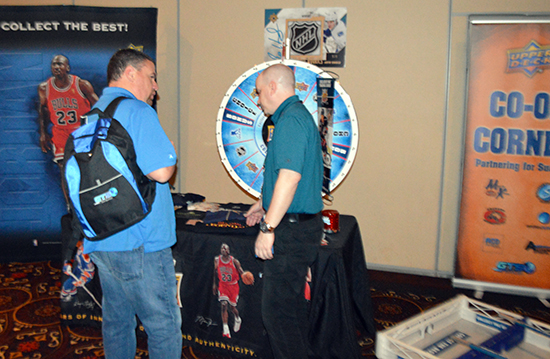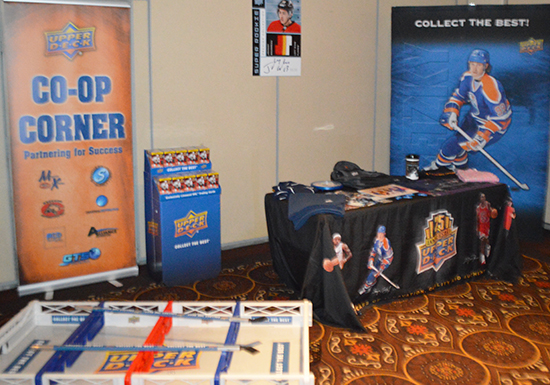 Our corporate area also offered attendees a nice place to relax and have some fun. Upper Deck hosted a viewing party on Selection Sunday and handed out packs of the company's new March Madness Basketball product.
The ESPN Mint Condition team also made their way through to film three different segments with Upper Deck which will give a behind-the-scenes look at new products and initiatives for the company!
Upper Deck also conducted the company's popular Expired Redemption Raffle at the show and fans who scored cards should be receiving them in the coming weeks!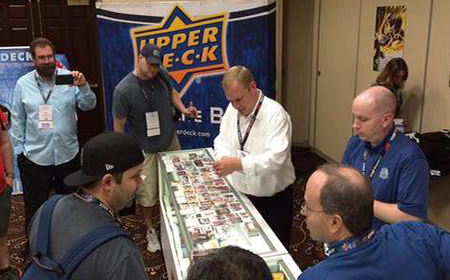 The big moments came during Upper Deck's Corporate Address where close to 200 Certified Diamond Dealers packed into the large conference room for staff to run through new products and programs for 2015 and beyond. There Mike Phillips (Vice President of Sales) and Jason Masherah (President of Upper Deck) were able to discuss UD's long-term renewal with Michael Jordan. They shared that products like 2014-15 SP Authentic Basketball will be the last trading cards releases hoop fans will see with autograph content of MJ and LeBron for some time to give the market time to correct on the value of signed cards for two stars. Upper Deck is very serious about making sure autographs of these athletes are not oversaturated in the market.

And then UD shared a tribute to a former attendee when we presented the Steve James Award to Kenny Der from Imperial Garden Sports Collectibles for his great work in engaging new fans and growing the category for fans that visit his shop.
Then the fun came in as Upper Deck gave these shop owners a fun preview of 2014-15 NHL® Fleer Showcase where they could also score some great prizes for their shops like these Upper Deck Authenticated Wayne Gretzky signed blow-ups!
The best giveaway from a shop owner's perspective are the annual Upper Deck Industry Summit black boxes which yield 1-2 limited-edition autograph cards produced for this show! Most shops bring these back to use as prizes in their shops, but collectors can sometimes find these cards available on online auctions sites as some owners will use them to help offset the expense of attending the show!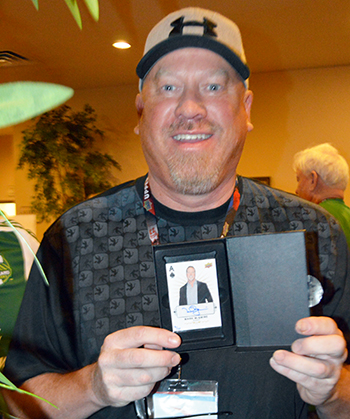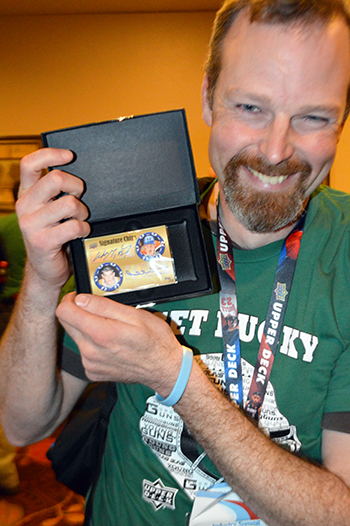 Another memorable moment was the NHL®, NHLPA and Upper Deck co-sponsored lunch. Shops got to learn about the great rookies this season like Johhny Gaudreau, Jonathan Drouin, Aaron Ekblad and more while also hearing about the exciting opportunities that exist next year for the highly touted prospect, Connor McDavid.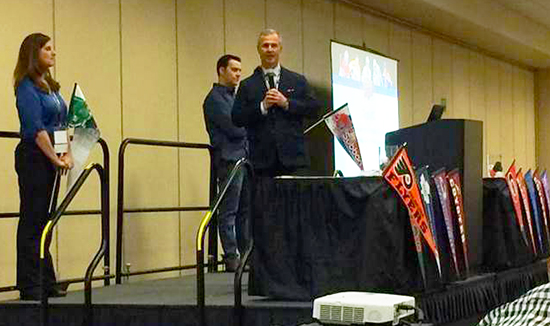 The company closed out the show appearing on a panel with other manufacturers where key issues were identified so companies could work to improve them. In particular, kids-focused marketing initiatives were something retailers wanted to see more done around and Upper Deck plans to continue our industry-leading programs on that like continuing National Hockey Card Day, sampling at key events, distributing Upper Deck Educates teacher kits, supporting charities like Cards2Kids and continuing the popular Heroic Inspirations campaign which helps support kid-focused charities.
And since this event is all about making the hobby better, we want to hear from you. Give us your one great idea to improve trading cards for future generations that we can put into place in the comment section below. We will hook one of you up with an Upper Deck Random Acts of Kindness that includes one of these limited Upper Deck Industry Summit black boxes for FREE!