Archive for Featured Retailers
Most people often dream of playing professional sports, but for the 99.99% of us who never make the pros, the next best thing is working in the sports industry. One of the ways sports fans can scratch that itch is by opening up a sports collectibles store and Upper Deck is excited to see new shops opening throughout the United States and Canada. To celebrate some of the newly opened shops over the last year, Upper Deck is partnering up with our Authorized Distributors to offer free prize support for these shops to run events around Small Business Saturday.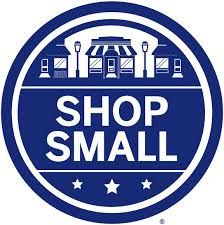 Many brave shoppers will wait in huge lines at large retailers on Black Friday hunting for great deals, but on Saturday Upper Deck encourages you to think small. Everyone has a sports fan on their holiday gift list so make sure to get out on Saturday, November 29 and give some support to those smaller local sports collectible shops in your area.
As we previously mentioned, Upper Deck is sending the shops below some really cool prize support like t-shirts, knit caps, autograph trading cards and autograph memorabilia to run events around Small Business Saturday. If you are in an area where one of these new shops are located, pay them a visit on Small Business Saturday to win some great prizes and help support a small business owner during the holidays. Don't miss Upper Deck's Small Business Saturday; it's going to be HUGE!
U.S.A.
The Armchair Adventurer
1287 Kalani Street #105
Honolulu, HI 96817
(808)843-1250
TDK&J's Place
530 Moorpark Avenue Suite 180
Moorpark, CA 93021
(805)657-4381
Columbia Sports LLC.
11713 NE 99th Street #1030
Vancouver, WA 98682
(888)983-2627
Subspace Comics
3333 184th Street SW #G
Lynnwood, WA 98037
(425)744-2767
TnB Sports Cards
13503 North 31st Place
Phoenix, AZ 85032
(602)595-5075
Arizona Trading Cards & Collectibles
3404 North 24th Street #A
Phoenix, AZ 85016
(602)224-1334
Man Cave Sports
338 East Grant Road
Tucson, AZ 85705
(520)623-7117
University Sports Cards
4250 East Speedway Boulevard
Tucson, AZ 85713
(520)777-4300
Comics Plus Inc.
348 West Saint George Boulevard
Saint George, UT 84770
(443)673-3229
Copperhead Sports LLC.
199 North Texas Street
Emory, TX 75440
(903)473-2332
Sportscards Plus LLC.
26722 I-45 North
Spring, TX 77386
(281)296-0155
Dungeons & Dugouts
439 Prairieview Drive #A
Gillette, WY 82716
(307)689-6674
Outland Comics LLC.
2095 East 17th Street
Idaho Falls, ID 83404
(208)529-5717
Pine Tar Sports Cards
621 Mock Avenue
Blue Springs, MO 64014
(816)728-8409
Rochester Sportscards
407 South Main Street
Rochester, MI 48307
(248)923-2424
Champion Cards & Games
9061 Miller Road Suite 7
Swartz Creek, MI 48473
(810)630-6088
Hockey Cards Plus LLC
101 East John Street
Newberry, MI 49868
(906)322-8427
Lucky Larry's Sports
2476 Brodhead Road
Alquippa, PA 15001
(814)282-1008
Omaha Sports Cards
4857 South 137th Street
Omaha, NE 68137
(402)614-9702
Canada
Joe Joe's Collectables
28 Broadway Avenue
Wawa, ON P0S 1Ko
(705)856-4444
Primo's Collectibles
Garden City Shopping Center
2305 McPhillips Street #310
Winnipeg, MB R2V 3E1
(204)417-8697
OT Sports Card
1505 West 66 Avenue
Vancouver, BC V6P 2R8
(604)559-5511
Heroes N'Legends
2 King Street West Unit #10
Hamilton, ON L8P 1A1
(905)906-0220
Out of the Box
2194 Robertson Road
Ottawa, ON K2H 9J5
(613)695-6682
Andy's Sports Cards & Collectibles
10093 Hidden Valley Drive NW
Calgary, AB T2A 5Z7
(403)474-2907
Triple Play Sports Cards
1318 Esquimalt Road
Victoria, BC V9A 3P6
(250)384-3311
Hobbybox Collectibles
338 Lonsdale Avenue
North Vancouver, BC V7M 3M9
(604)779-1414
Small businesses are there for you. On November 29, will you be there for them?