Archive for Products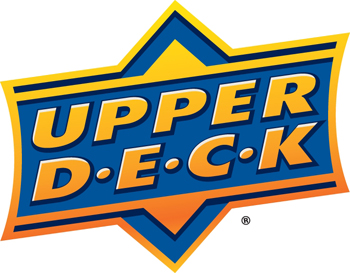 In 2010, the Collegiate Licensing Company and Upper Deck announced an exclusive trading card partnership that revolutionized the college trading card market. That exclusive partnership is still in effect today, and will continue through March with several compelling licensed collegiate products releasing in the coming months.
Upper Deck continues to be fully committed in creating the most innovative, high quality collegiate trading cards ever produced. Previously, collegiate cards were only interspersed into professional trading card sets by the major trading card manufacturers, and referred to as "Professional prospect cards." Over the last 4 years, Upper Deck has taken collegiate cards to a whole new level, creating comprehensive school-specific trading card sets, releasing the first-ever college video trading cards, introducing never-before-seen college mascot patch cards, producing NCAA helmet cards, rare Shadow Box cards, high-value master collections and countless others. In addition, Upper Deck has expanded well beyond the boundaries of traditional college sports to include a wide array of both men's and women's athletic programs that have never been featured on trading cards.
As an exclusive trading card partner of the CLC, Upper Deck has been able to responsibly manage the category, limiting releases and production so as not to saturate the market or jeopardize the steady growth and solid foundation that has taken years of hard work to build.
Upper Deck strives to bring collectors high quality products, and to deliver collegiate cards that are continuously recognized for holding some of the highest market values across the entire trading card market.
Recent collegiate licensing changes have already sparked serious concerns from collectors, store owners, distributors and others in the trading card industry. Mismanagement of the collegiate trading card license could destroy the stability that this market has come to rely on, and flood the market with an excess of products that hold little or no value. Upper Deck has worked very hard to keep this from happening and remains committed to the collegiate category and more importantly, committed to collectors and hobby shops that have come to expect the best with regards to quality collegiate trading card releases. Upper Deck has agreed to terms on an exclusive multi-year deal with the University of Notre Dame and plans to continue looking at opportunities in the collegiate market.