Archive for Other
Scott in our Athlete Relations department was adamant about all of us growing mustaches this month for Movember. He came to my desk at the end of October, changed my monthly UDA calendar for me and made it clear what was expected of me by changing the month personally. Scott is not really an intimidating force, but he sold a lot of us on the good it could do for men's health and quite a few of us jumped on board.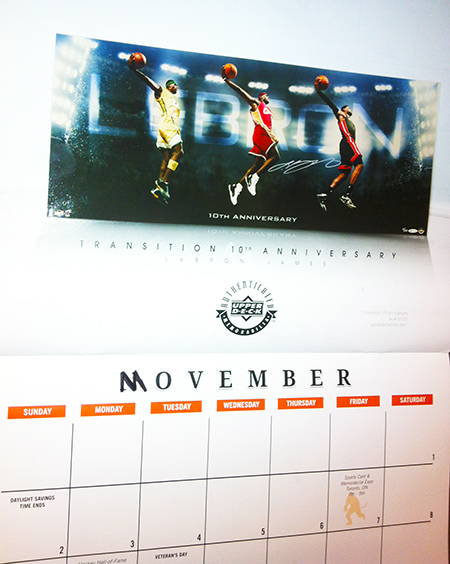 Keeping a mustache this month has been miserable for a variety of reasons. Being a blonde guy it just doesn't look good. I'm no Larry Bird. It took awhile to come in and when it did, it was certainly not flattering. Next, my wife absolutely hates it. Then when I pick my kids up at day care, other parents are pretty creeped out by me, holding their kid's hands a little tighter. Such mustache prejudice!
The biggest problem in growing the "stache" this month was that I had a variety of events that I really wish I had been clean shaven for like the Fall Expo trade show, presenting at the Red Door Interactive Speaker Series, meetings with the NHLPA, and of course Thanksgiving coming up this week. The toughest though was rocking the mustache during a private meet & greet with Wayne Gretzky this month. Wayne's agent joked with me about my semi-invisible mustache, "Chris, did you decide to start growing that after lunch today?"
The differences in facial growth with the team have encouraged a lot of witty banter as well. Two of our hockey team members have grown decisively different mustaches as Billy has a big burly stache while Matt prefers the pencil stache.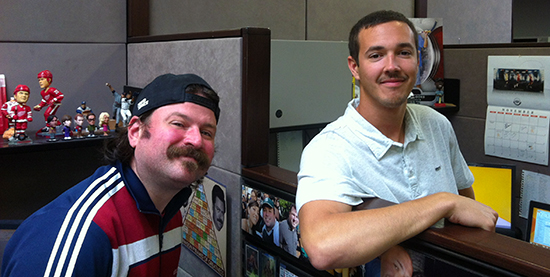 We all feel awkward though. It's been worth it however as it definitely has created dialogue about the Movember cause and the Upper Deck team has raised a good amount of funds for the cause.
We got together today to share stories about how terrible we look and to laugh at the odd facial growth as we posed for a group shot. Come Monday our faces will be cleanly shaven and we will be back to our old normal selves, but for the remainder of the month, we remain focused on helping the cause. Donate to UD's team today!