Archive for Basketball
When you think of the perfect gift for someone important to you, usually they are not cheap. You know these special people are worth it and they deserve something nice, but it is hard to justify breaking the bank just to show them how much you care. It is at this point that many savvy gift givers join forces with family, friends or co-workers for a group gift!
And if the person you are shopping for is a sports fan, you can likely start and end your search for the perfect gift with Upper Deck Authenticated collectibles available at www.upperdeckstore.com! You can only find authentic autograph collectibles from superstar athletes like Michael Jordan, Tiger Woods, Wayne Gretzky, LeBron James and Rory McIlroy through Upper Deck Authenticated. With incredibly innovative memorabilia items, there are plenty of options for selecting something truly unique that will earn you praise and admiration from the recipient for years to come. And make sure to check out our incredible deals while available!
Be careful when looking for the perfect sports collectibles however as many of them may be forged and that is the last thing you want to get someone you care about. While it is impossible to definitely estimate the percentage of forged memorabilia, most industry experts concede that over half of the autographed memorabilia is forged. Upper Deck Authenticated protects consumers from that threat by witnessing every signature and further protecting fans with our 5-step authentication process.
Here are some tips and tactics for organizing the group that will pool together your funds for the perfect gift based on what type of group you are!
The Office – Going in for a good group gift, you likely won't want to break the bank, but you do want to show the boss you care. Best bet here is to be the organizer as that will likely get you the most kudos in the end. And if this co-worker or boss loves golf, they are going to love some of our Rory McIlroy autographed memorabilia. Get a dozen co-workers to kick in $40 a piece and you can get some awesome collectibles! Check this out!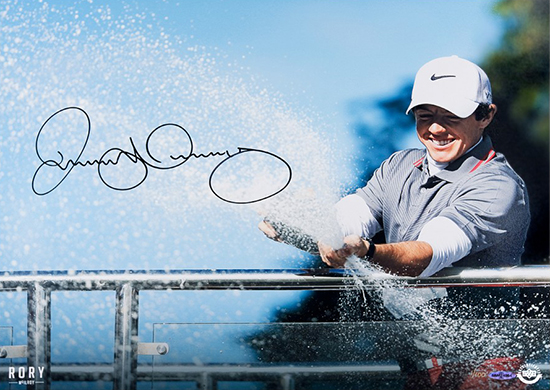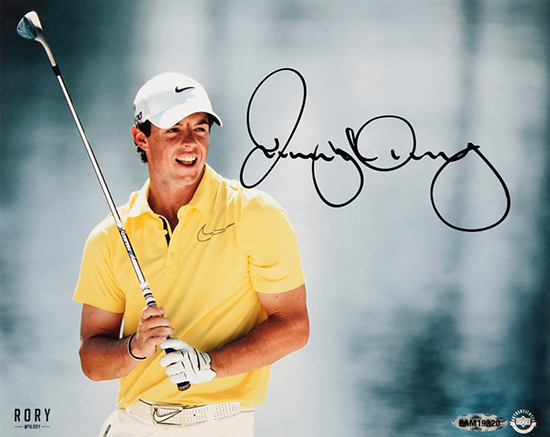 The Dad – Play on the heart strings of any hesitant group gifter for dad. Tell them they can make up to dad for their "Terrible Twos" or the time they told mom he fed them cake for breakfast? There is no quicker way to a father's heart than with an autographed memorabilia item from Upper Deck Authenticated. And what father wouldn't want an autographed collectible from an athlete like Michael Jordan or Wayne Gretzky? Instead of getting him a bunch of ties for Father's Day or golf clubs for the holidays, why not get him a collectible he will enjoy and admire from one of his greatest sports heroes? The best part is every time he looks at it he will think of the group who gave it to him! Get the family together to pitch in for a stellar item dad will always remember and appreciate!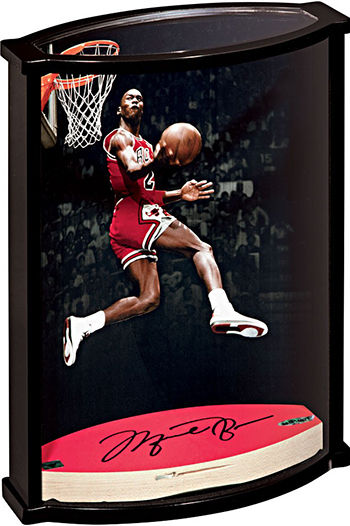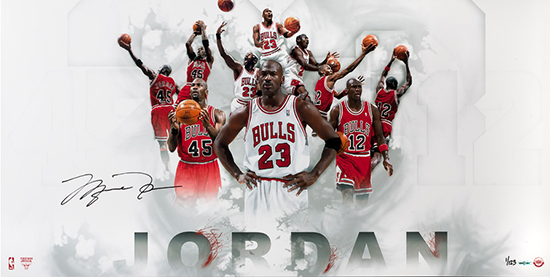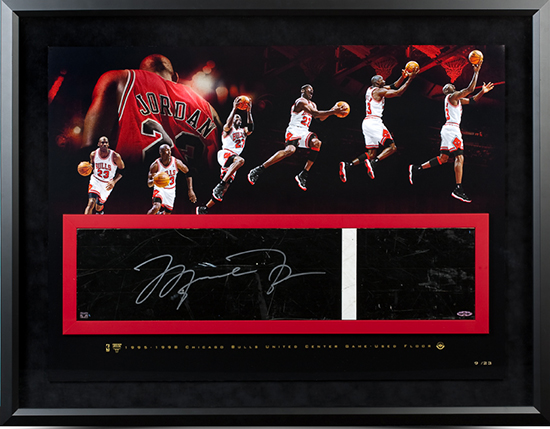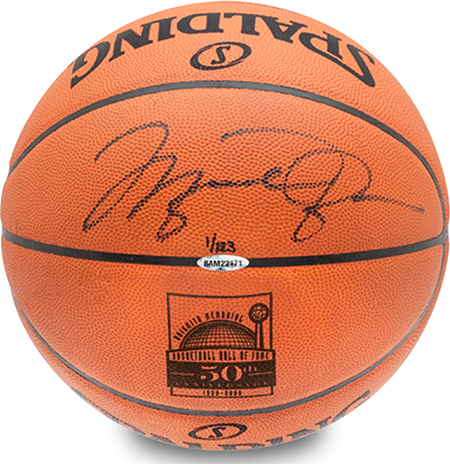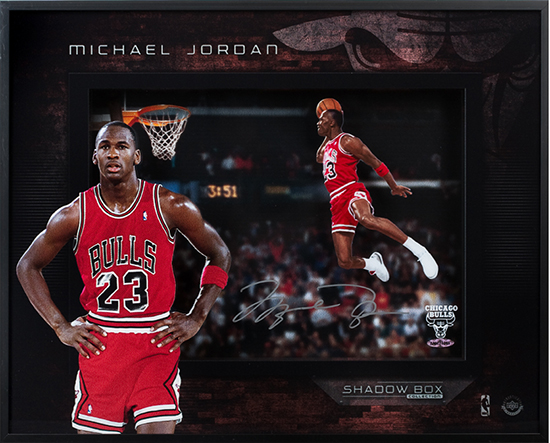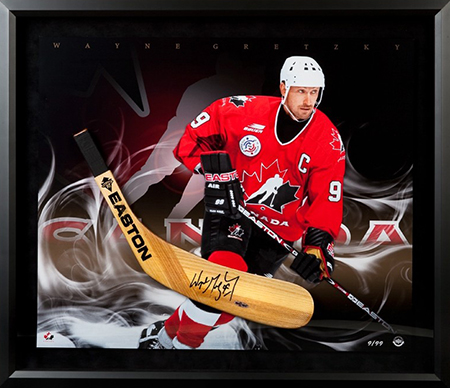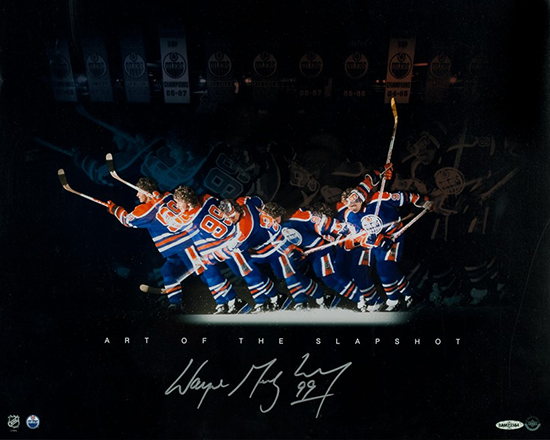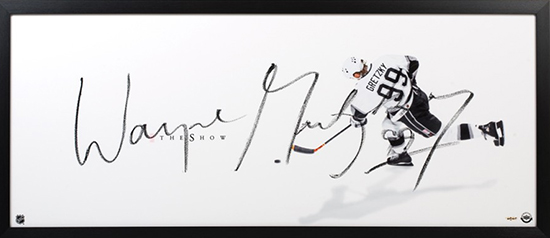 The Graduate – They grow up so fast don't they? And during that process they likely spent a significant amount of time cheering on their favorite sports stars. Give them an item that can be the cornerstone of their fledgling collection, something they can be proud of, a piece they will treasure. There is nobody hotter with the youth of today than the 2-time Olympic gold medalist, 4-time NBA MVP and 2-time NBA champion; LeBron James. Pool your funds together to give your pride and joy a gift that will make all their hard work feel like it was worth it.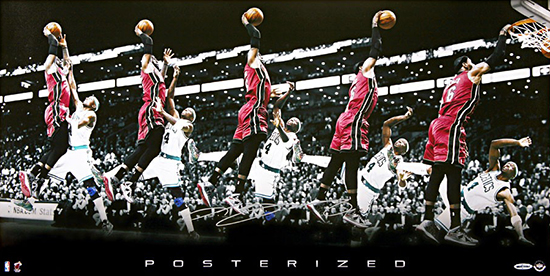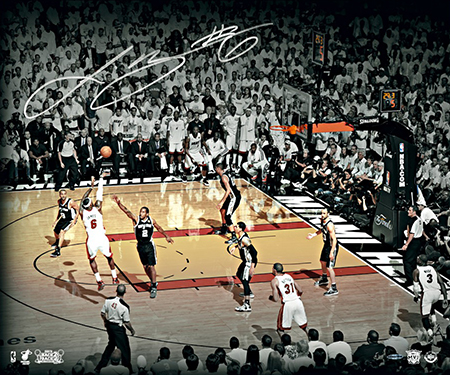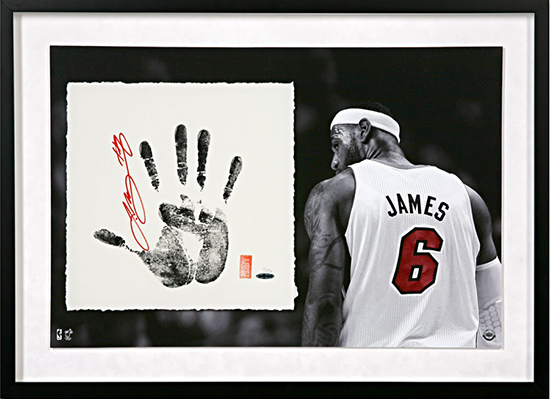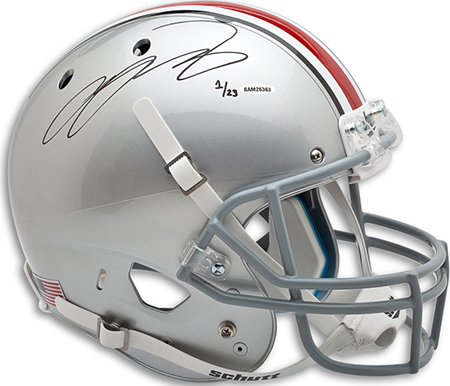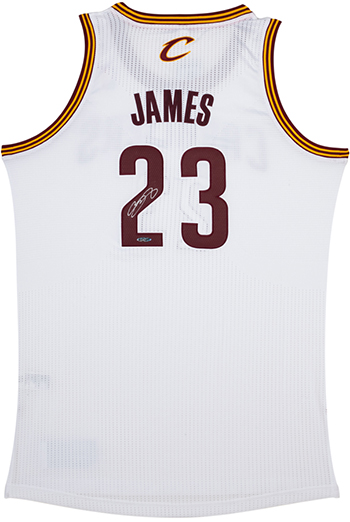 The Futbol Fan – For fans of the beautiful game it can be difficult to find collectibles that show your love for the sport of soccer. Luckily Upper Deck has authentic memorabilia from two of the biggest players on the planet in Lionel Messi and Landon Donovan. We have something for every level of fan in terms of price point.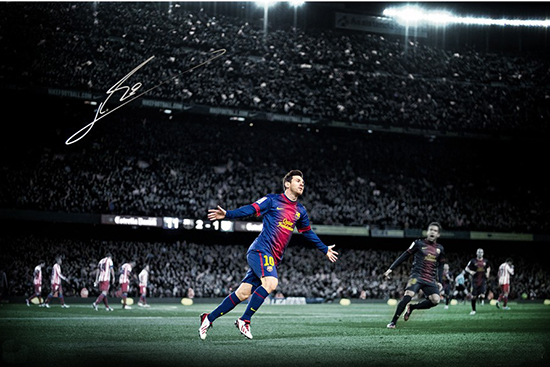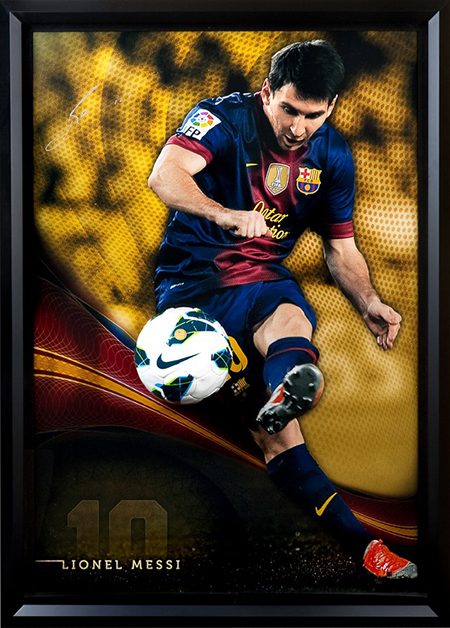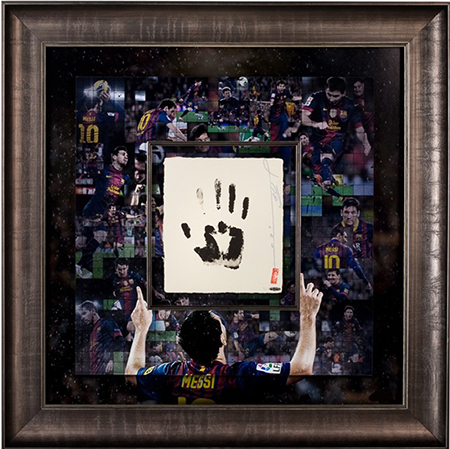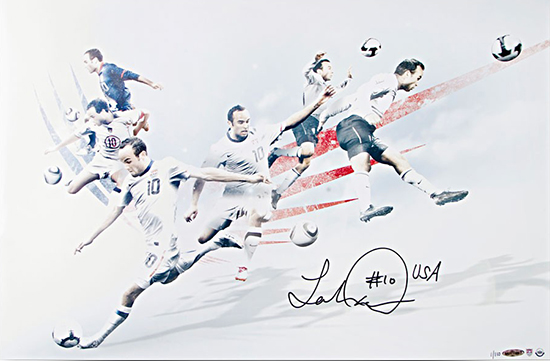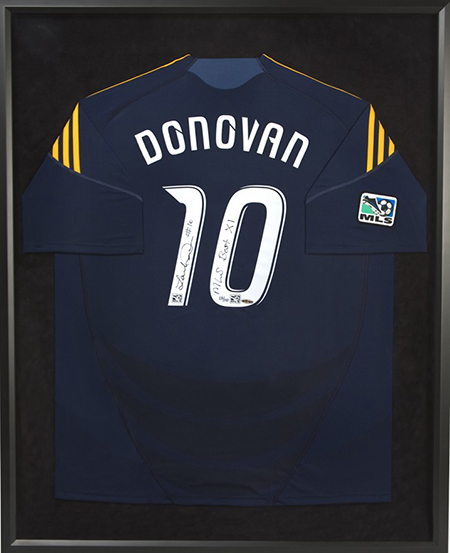 The Man Who Has Everything – Many people have a friend or family member who has everything they could want that is a challenge to shop for. When it is time to get them a gift, why not chip in together and get them something truly memorable, something innovative, something like Upper Deck Authenticated's new autographed Shadowbox memorabilia, signature Breaking Through pieces or signed "Tegata" collectibles.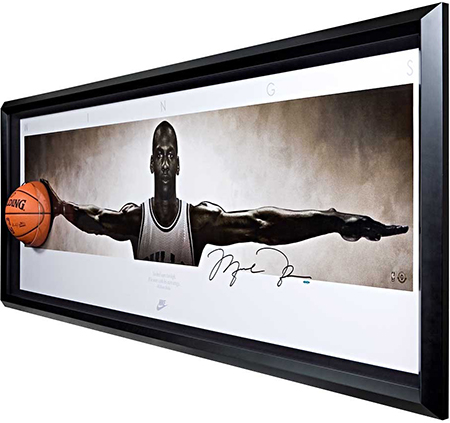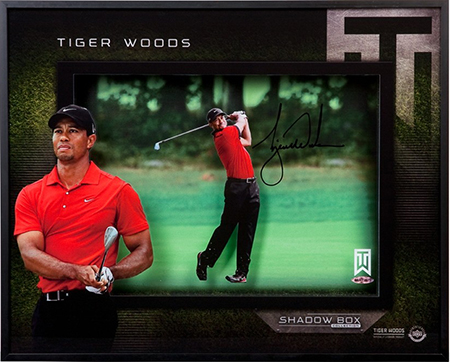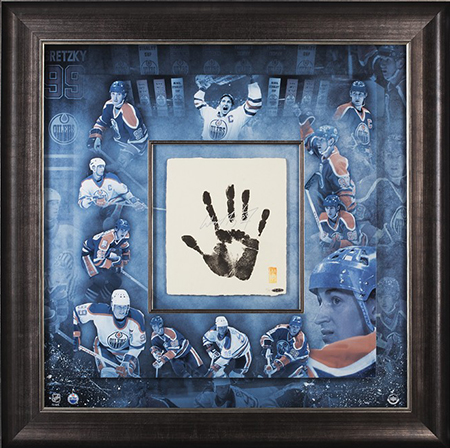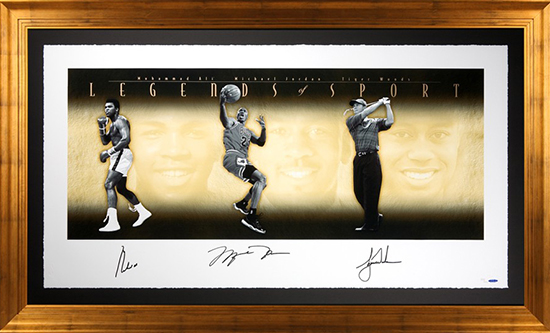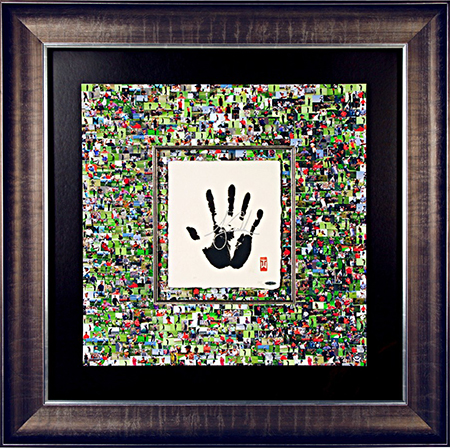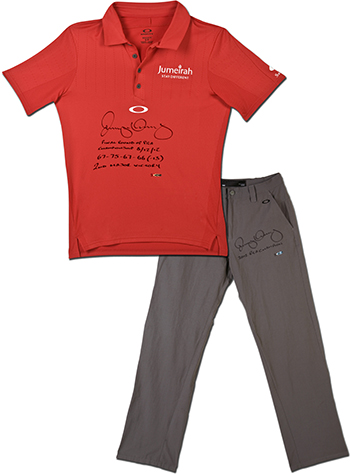 Upper Deck Authenticated memorabilia makes the perfect gift! Take a look at all the amazing autographed collectibles available at www.upperdeckstore.com.