Author Archive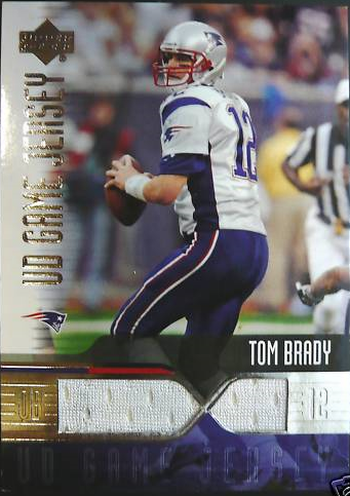 Last night, the Indianapolis Colts defeated the New England Patriots 35-34 in a game that was certainly one for the ages. Quarterback Tom Brady finished with 375 yards, 3 touchdowns, and a 110.7 rating.  Peyton Manning finished with 327 yards, 4 touchdowns, a 97.4 quarterback rating (and most importantly, the victory). These two perennial stars proved why they are mentioned as the best in the game and already headed for the Hall of Fame.
A game that was seemingly dominated by the Patriots through three quarters took a 180 degree turn 42 seconds into the fourth. Brady threw a jump ball to Randy Moss to put the Pats up 31-14. In any other case and against any other quarterback, this would have probably been the dagger to end it. However, Manning had no intentions of leaving his home stadium with a loss. It took him 2:04 to execute a five play, 79 yard drive that ended with a 29-yard touchdown pass to wide receiver Pierre Garcon.
The Colts' defense got the ball back, and Manning threw an interception on the first play from scrimmage. He was trying to force the ball downfield, and later admitted that this was a bad throw, and a poor decision. His interception led to a Pats field goal which put them up 34-21.
Once again, Manning worked his magic. He drove right down the field on six plays for 79 yards, ending the drive with a touchdown by running back Joseph Addai. This score put the Colts within six points. The amazing aspect of these two fourth quarter drives is that he executed them under four minutes total!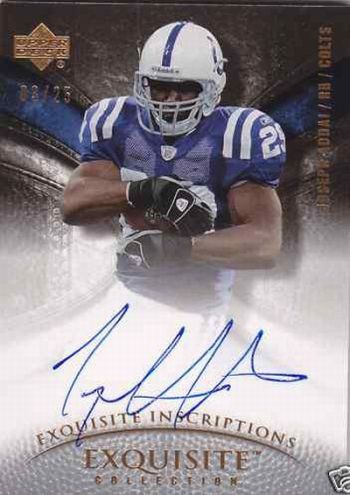 The proceeding chain of events can be seen from both sides of the fence. The Patriots couldn't get anything going on offense and found themselves in a fourth and two situation, with 2:08 left. Once again, if this were any other coach on any other team, this would have been a no-brainer call; punt the ball!
But, the fact that there is even a decision to make here is what makes this game so special every year. The chess match involved between these teams is unparalleled. Coach Bill Belichick felt that if Manning got the ball back on offense, he was going to score a touchdown regardless of field position. The way the game was going, the Patriots failed to stop the Colts on two key fourth quarter drives.
I believe that this is what propelled Belichick into his decision on fourth down to go for it. Many people saw this as undermining his defense, but Belichick knows his team better than anybody. And if he felt that his team could not stop Manning at that point and time, then his decision was warranted.
On the other hand, people are asking why Belichick would make it so easy for one of the greatest quarterbacks of all time. It took Manning only four plays to score a touchdown, and he ensured that it was the final drive of the game by using most of the clock. Had Belichick decided to punt, he would have given Manning a longer field to work with.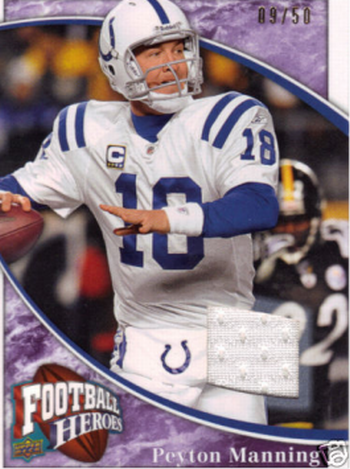 In any event, I believe that the results would have been the same. The Pats' shortcomings came from their inability to gain a first down on that final drive, as opposed to the decision to go for fourth down. Manning is the best quarterback in the NFL right now. Punting the ball would have given Manning over two minutes, with two opportunities to stop the clock (one timeout and the two minute warning). Can you remember the last time Manning was in that situation and failed? I can't.
Belichick will probably take heat all week for making this decision. In his defense, he is the head coach and it is his decision to make. Everyone knows how capable he is as a coach, so he should be given some benefit of the doubt. There may have been more favorable results but nevertheless, the decision was still made: only this time it backfired.
It is his job to put his team in the best position to win the game, and he felt as though he was doing that. Unfortunately, one team had to lose and that's just the nature of the business. You win some, you lose some.
With this major victory over their recent rivals, the Colts have put themselves in a prime position to do what their counterparts did two seasons ago; finish the regular season undefeated. They have favorable matchups the rest of the way, with their remaining seven opponents having a combined record of 32-34. And by the way, three of those games will be at home.