Author Archive
There is an excitement and energy around cities that host the NHL® All-Star Game and as the exclusive trading card partner for the NHL®, Upper Deck went all out to make the festivities in Columbus, Ohio special for fans in attendance.  It's not just about getting time with the players, it's about helping to create incredible memories for the passionate hockey fanatics. These are the top ten memorable moments from the 2015 NHL All-Star Weekend for Upper Deck!
#10 – Puck-O
Fans loved playing Upper Deck's version of the Plinko game where they dropped pucks to win cool prizes from Upper Deck. Look for this fun game to make an appearance at future shows!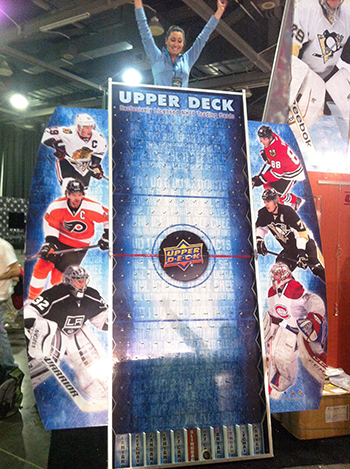 #9 – The Upper Deck Wheel of Jersey Cards
Fans both young and old (and even some mascots) loved spinning our Wheel of Jersey cards to score new Upper Deck trading cards with actual pieces of game-used jerseys embedded in them. Fans also had the opportunity to score other limited-edition insert cards and even some autograph cards!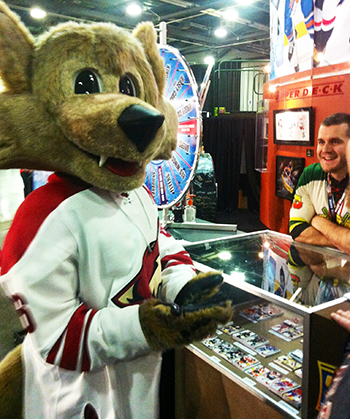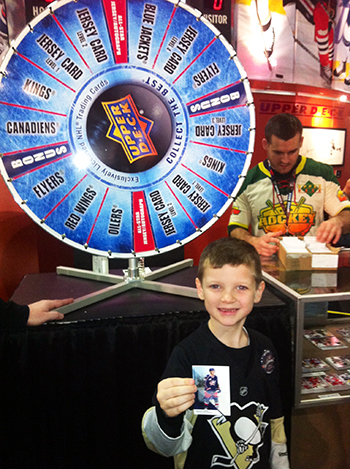 #8 – Upper Deck Personalized Cards
Every young hockey fan dreams of one day appearing on an Upper Deck card. Upper Deck brought in a professional photographer to take pictures of fans and print them up on an actual trading card on-site. Besides seeing the Stanley Cup, this promotion had the most fans come through during the entire NHL® Fan Fair.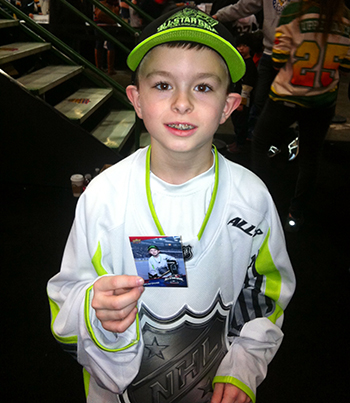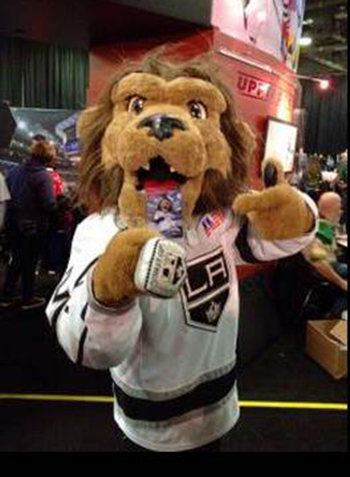 #7 – Tim Carroll Live Art
Tim Carroll continued to blow fan's minds by his incredible mosaic art where he used Upper Deck NHL® cards from our 25 year history to recreate the rookie card of one of the top All-Star players; Alex Ovechkin.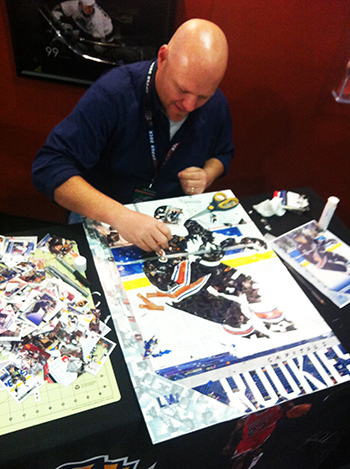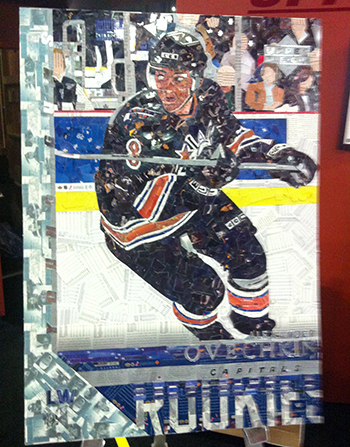 #6 – Upper Deck Random Acts of Kindness
We brought the popular Upper Deck Random Acts of Kindness (UDRAK) program to Columbus and surprised younger fans with cool signed memorabilia while also taking packs to the people. It was a lot of fun to see the smiles these unexpected gifts created!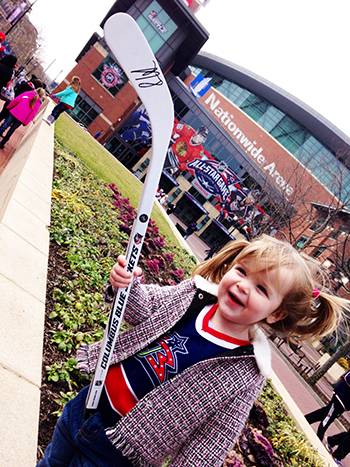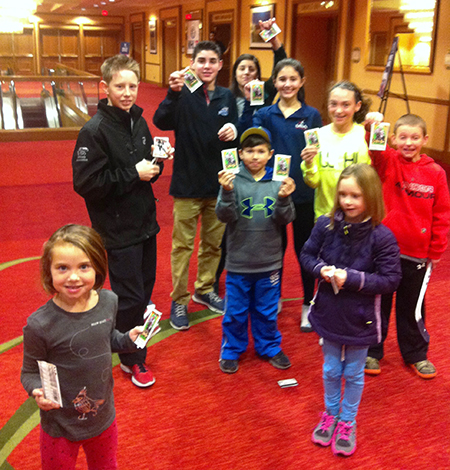 #5 – Roberto Luongo's Daughters
Many of the players and their families made their way through the NHL® Fan Fair during the week, including the family of Roberto Luongo. We opened up some packs with his daughters and one of them pulled a card of her dad. She was thrilled! Unfortunately her sister did not and was devastated. We walked her over to a local dealer and were able to negotiate a trade so she could get a card of daddy as well and we were able to turn her frown upside down.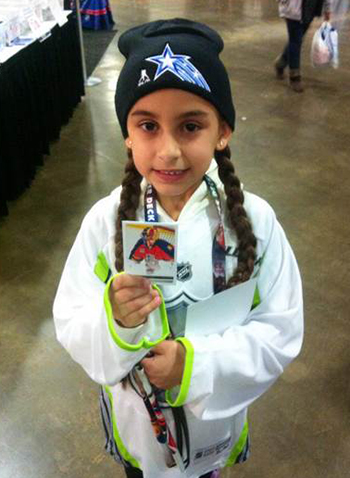 #4 – Aiden McAfoose
Being able to create some special memories for fans is what this event is all about. Perhaps nobody had better memories made than Aiden McAfoose who won the opportunity from Upper Deck, Defending the Blue Line and the NHL® to attend all the events during the weekend. Watch as we surprised Aiden with the news!
#3 – Upper Deck Ultimate Fan Promotion
Upper Deck encouraged fans to submit images of themselves during the weekend to earn some great prizes. It has been amazing to see all the passionate fan who took part in the promotion. You can vote for your favorite here: http://upperdeckblog.com/ultimate-fan/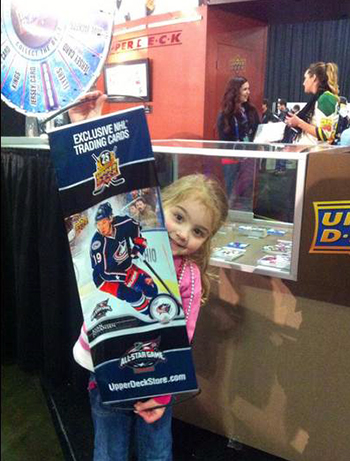 #2 – Game Activations
Upper Deck was all over the Skills Competition and actual All-Star Game with advertisements throughout and some grass roots marketing efforts with fans in an effort to convert them to collectors.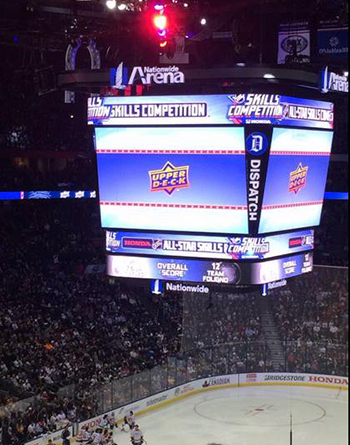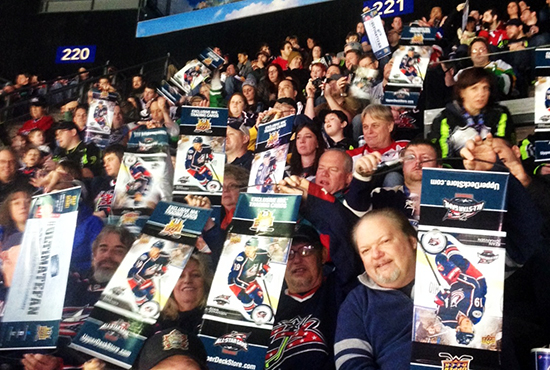 #1 – Upper Deck 25 Years of Hockey Award
To celebrate 25 consecutive years of Upper Deck licensed NHL® and NHLPA trading card releases, Brian Jennings of the NHL® presented Jason Masherah, Upper Deck's president, with a special award in the form of an acrylic hockey stick.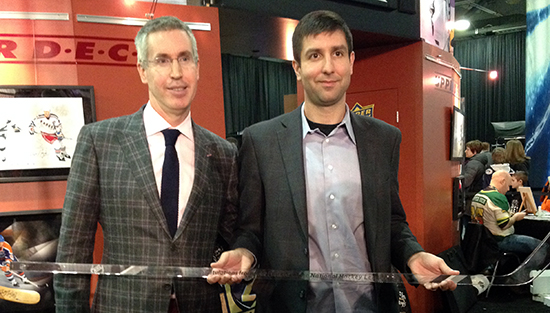 And then we shared anniversary cake with fans at the NHL® All-Star Fan Fair.