Author Archive
Upper Deck has been the collector's choice for the last 25 years for several reasons like the quality of the product, the value found within packs and because the company demonstrated responsible printing and distribution. There is another reason why Upper Deck has been successful however, and that is because of the efforts of hobby shops. To celebrate the company's 25th anniversary, Upper Deck has looked at a variety of fun ways to show dealers how much we appreciate their efforts. Today at the National Sports Collectors Convention, we found another way to do so.
Upper Deck worked to thank Certified Diamond Dealers who chose to set up at the National Sports Collectors Convention this week with their very own Upper Deck trading card. As we delivered them today, their smiles told the story of how much they appreciated the gift.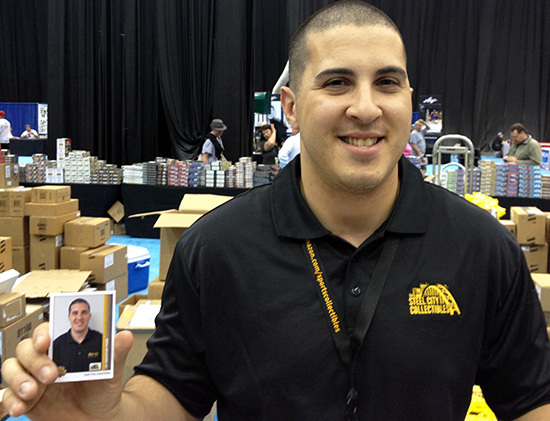 Dealers were very creative with their imagery and they will certainly be a unique type of business card for them to use with customers. And who knows, maybe you'll even see some autograph versions selling on eBay.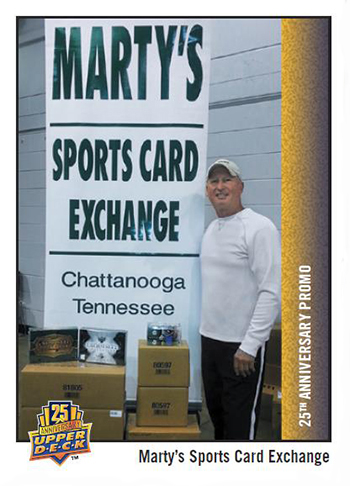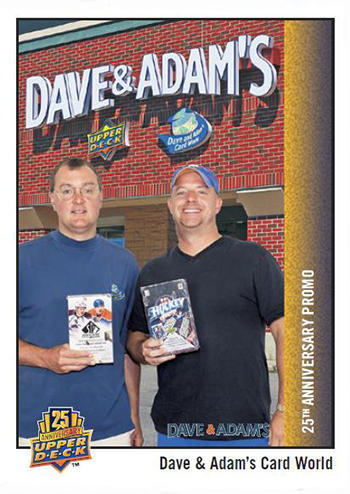 Upper Deck has also been working to support dealers with special Random Acts of Kindness Mail Days for their best customers. More surprises are yet to come. Thank you to all the dealers who keep Upper Deck as the collector's choice!