When it Comes to the Best Sports Trading Cards, Upper Deck Delivers!
By
Quality. Innovation. Authenticity. Value. These are the core tenants Upper Deck was founded upon and the company works to make sure collectors find the athletes they love and get the value they expect when opening the company's trading card products. To thank customers for 25 amazing years, Upper Deck put together a variety of pack and case breaker promotions to engage fans of every level at the National Sports Collectors Convention.
For pack breakers, they could secure a special set of different cards each day by opening five packs of new UD products at the booth. Randomly inserted into some of these packs were limited-edition autograph cards and fans who were lucky enough to pull them were beyond excited.
Also at the show was Upper Deck's case breaker promotion where fans could score wrapper redemption packs and a special case breaker bonus item at the show. The display of incredible cards up for grabs at the start of the show had fans lined up to crack cases in hopes of scoring one of these special items.
At the start of the show Saturday most of the cards had been claimed, but there were still quite a few Jordan autographs that had collectors busting cases until the end of the show!
And while all this was happening, fans happened upon some pretty incredible cards. Take a look at just some of the BIG HITS found during the week from new Upper Deck products!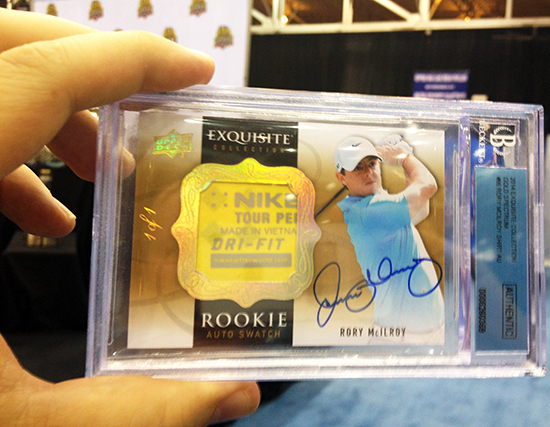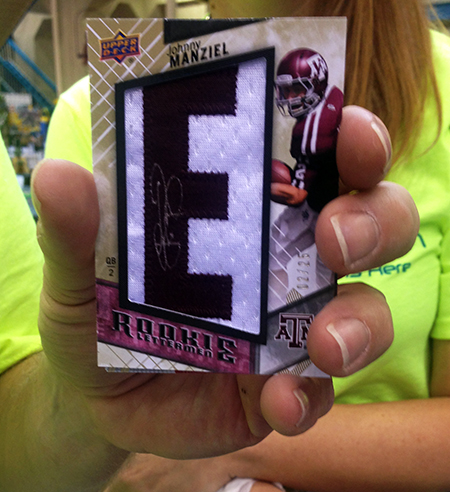 Leave a Comment