Upper Deck Shines a Light on the Group Breaking Phenomenon with an Exquisite Event at the 2014 National Sports Collectors Convention
By
Chris Carlin
Group breaks provide collectors the opportunity to experience opening a large amount of product by sharing the purchase as a group to make it more affordable. Cards are distributed to participants in a predetermined manner as the trading card product is opened. The concept of case breaks is not new and Upper Deck has worked to protect consumers by establishing an Authorized Group Breaker network. Here are more details about case breaks and a list of Upper Deck's Authorized Group Breakers.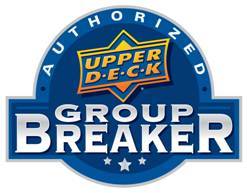 At the National Sports Collectors Convention however, we wanted to expose every day collectors to the fun of group breaks by opening up some product that is truly "exquisite." On Thursday we did a random draw for fans to appear in the break and you better believe that when Friday came, every single one of them was there with bells on. The reason why was they were getting the opportunity to open two products that the everyday collector rarely gets to open in 2013 Exquisite Collection Football and 2014 Exquisite Collection Golf! Crowds gathered to watch what incredible cards may be discovered and to cheer on their loved ones involved in the break.
First, we introduced two of Upper Deck's Authorized Group Breakers in Dave & Adam's Cardworld and Steel City Collectibles who talked about their businesses and why fans should work through established businesses like them.
Then we drew slots for the twelve positions in the break with a random draw.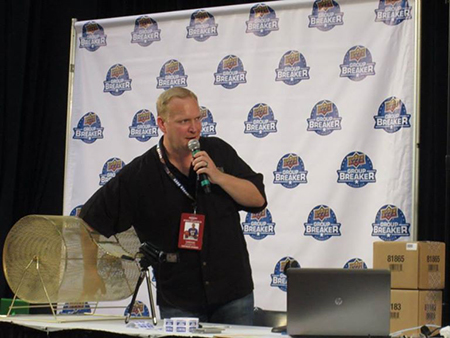 And then it was time to break the products and it was thrilling to see the high-end items coming from these super-premium products.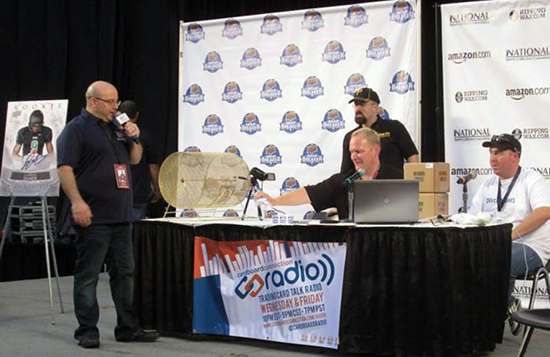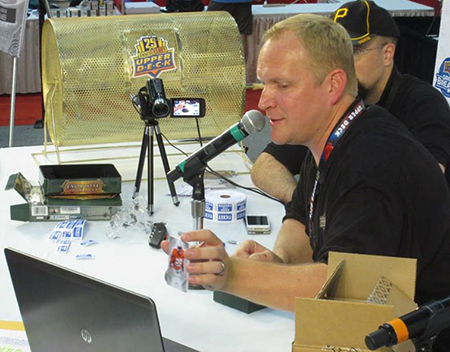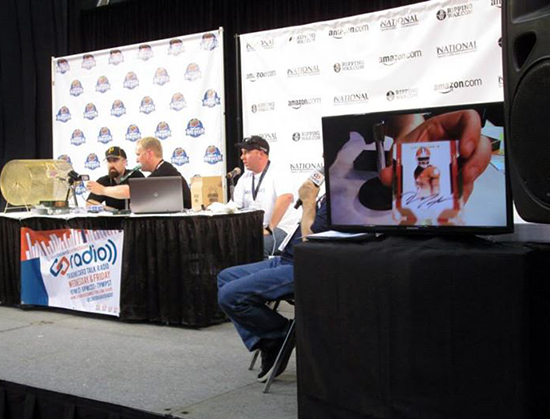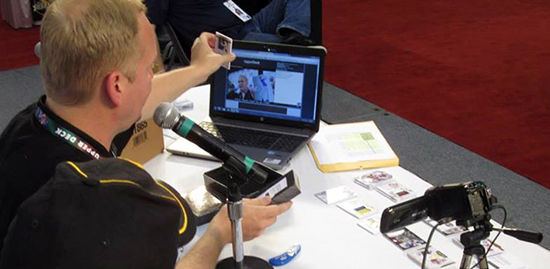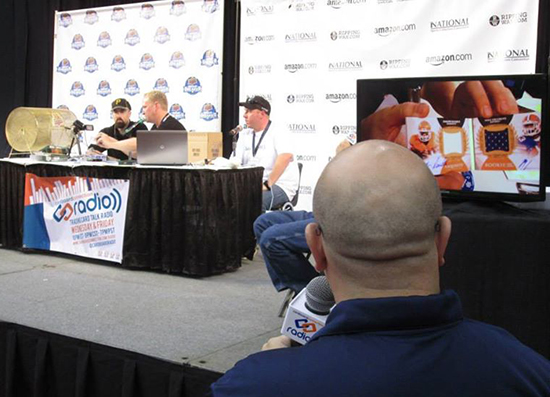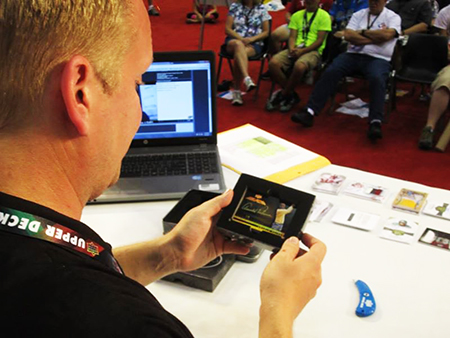 The big moment of the show was when a Tiger Woods/Cheyenne Woods dual autograph card was pulled and went to an incredibly excited young fan who now has a pretty incredible start to his trading card collection!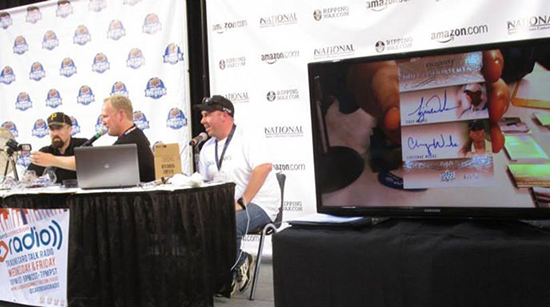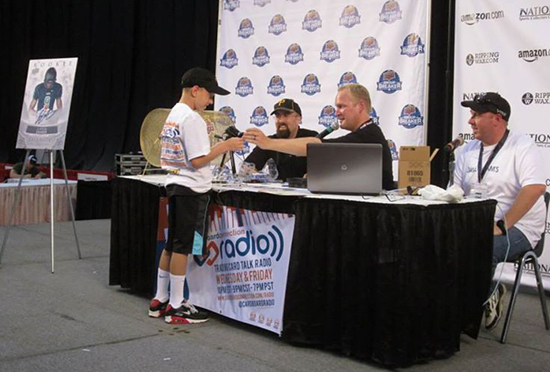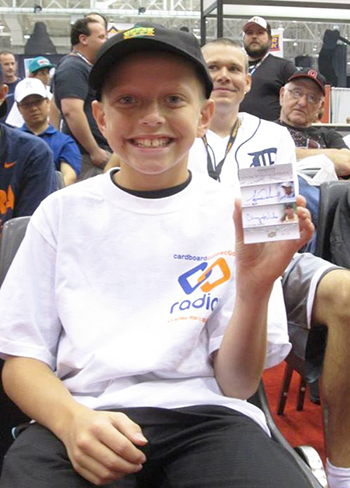 Thanks to our friends at Cardboard Connection Radio for serving as emcees for the event!
Leave a Comment