Upper Deck has gone to the Dogs!
By
Recently Upper Deck shared a story about a young man who lost his dog and how we helped keep the memory alive of his best friend.  And today the trading card leader in customer engagement did something nice for another young man and his dog.
Veren Bistline has Cerebral Palsy and his life can be a challenge, but his mom Verlene is right by his side to help him throughout the course of the day. She is going to get some help though through Canine Companions for Independence, a charity based right here in San Diego, California. Veren is visiting the area to pick up his new service dog Cherokee and as luck would have it, Veren is a sports fan.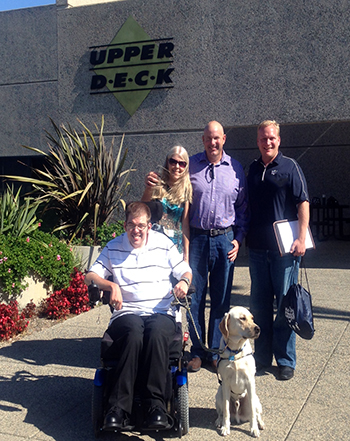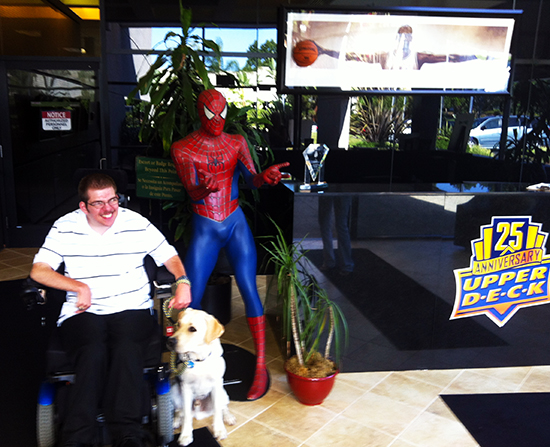 We invited his family and his new best friend Cherokee in for a tour today. Given the competitive nature of our business, normally Upper Deck doesn't offer tours, but we made an exception for Veren, Verlene and Cherokee. He was excited to see everything that goes into making Upper Deck trading cards, memorabilia and games as he visited today, but by far, the biggest thrill came when we surprised him with his very own trading card with his mom and Cherokee!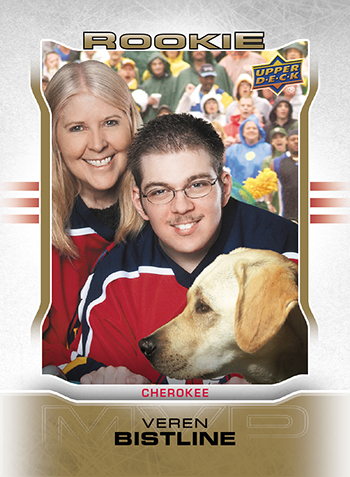 We printed up some copies for them to enjoy and remember their visit by. It was just another fun Upper Deck Random Acts of Kindness moment that helps us show our appreciation to fans and a great cause in Canine Companions for Independence.
Leave a Comment