Upper Deck Brings the Company's Popular Random Acts of Kindness Program (UDRAK) to the 2014 National Sports Collectors Convention
By
Upper Deck's mission from the get go for the 2014 National Sports Collectors Convention was to come up with creative ways to thank fans for 25 fantastic years in business. From balloon stomp promotions to raffles to the industry's best wrapper redemption programs, collectors were scoring all week long with Upper Deck. One of the most engaging promotions of the week had to be the Upper Deck Random Acts of Kindness Scavenger Hunt.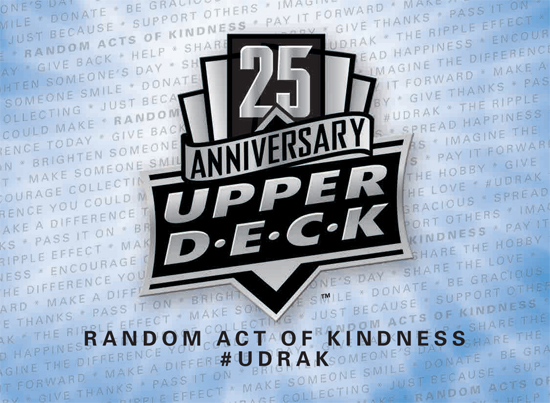 Knowing that Thursday is typically a slower day for this annual event, Upper Deck worked to bring the company's popular Random Acts of Kindness program (#UDRAK) off the internet and into the show hall with a scavenger hunt that had fans running all around the massive National show floor. What were they looking for? Fans flocked to locate 25 Upper Deck Random Acts of Kindness envelopes that were hidden before the show began with a special card inside. The card was good for an Upper Deck prize redeemable immediately at the Upper Deck booth. It was free to participate so collectors were all over this promotion.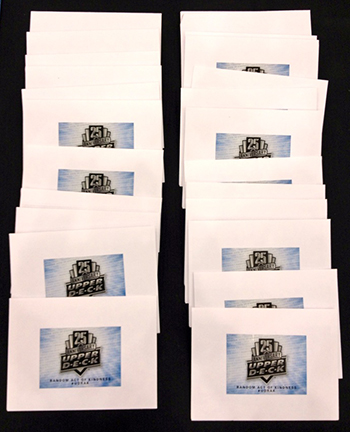 Upper Deck provided clues throughout the day to fans helping them locate these envelopes and score great prizes.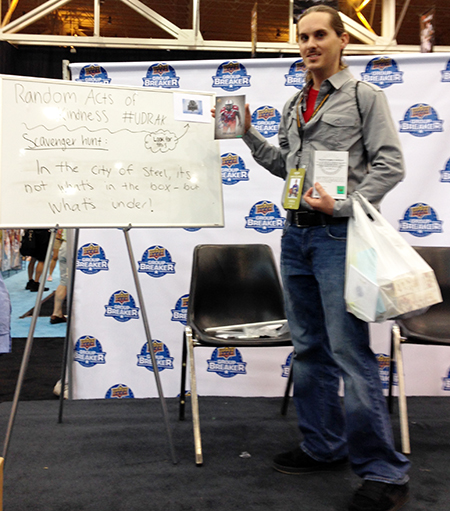 Some envelopes were hidden in the open while others were more difficult to find.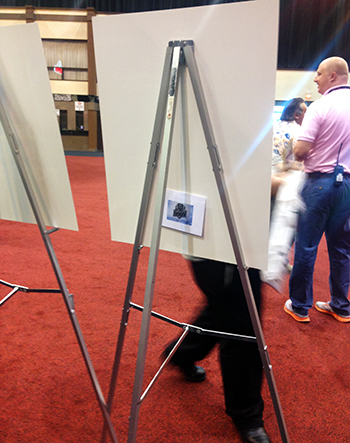 And some required fans to make an inquiry at the right place to get their goodies.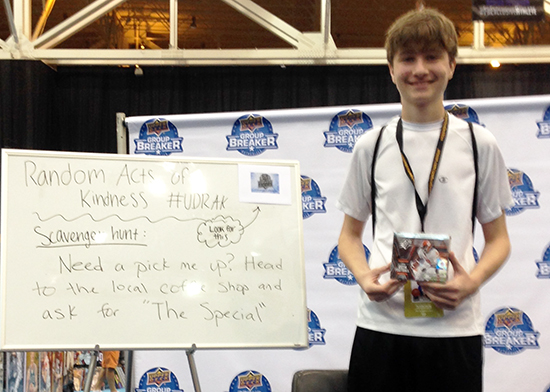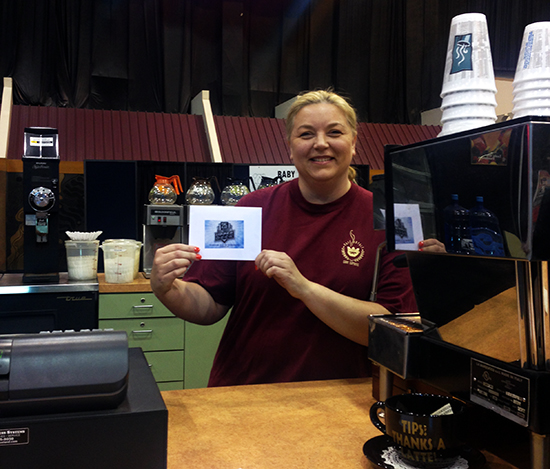 One thing is for certain however, it encouraged everyone to get out and walk around the show floor to experience the biggest and best sports show of the year. For that reason alone, everyone who participated in the promotion walked away a winner!
Leave a Comment