Motorcycle Bikers vs. Trading Card Collectors: Who Wins in this 'Packs to the People' Social Experiment?
By
As part of Upper Deck's 25th Anniversary, we are running a social experiment where we are taking packs to the people to show everyday folks what it is like to open up new packs of Upper Deck trading cards. The experience is exponentially different and more exciting than it was when Upper Deck first came on the scene back in 1989. In our first videos, we saw the fun that a youth hockey league and a softball team had opening up packs, but how would a bikers react to trading cards?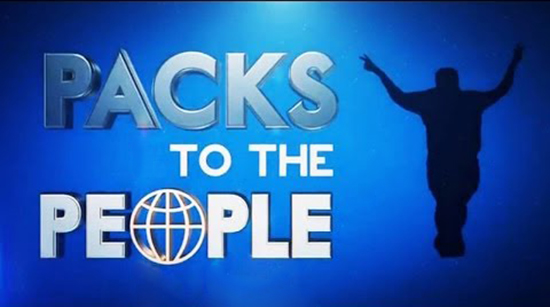 We sent our intrepid host Andrew Long up to Cooks Corner in Trabuco Canyon, California for an annual fundraiser where thousands of bikers and motorcycle clubs were on hand to party and enjoy the day. What they didn't expect was to get the opportunity to open new Upper Deck trading card packs. How would they react? See for yourself!
We want to keep the positive fun of "Packs to the People" going and we encourage fans to share packs with people who haven't opened trading cards in awhile. Share your experiences with us via email, on Facebook or on Twitter and who knows, you might just get a special Upper Deck Random Acts of Kindness Mail Day for your efforts! And be sure to follow Packs to the People on Twitter (@Packs2daPeople) to see what we have planned next and to also score some prizes!
Leave a Comment