How Does Mike Tyson Find the Perfect Sports Gift for His Kids?
By
There's no athlete hotter right now than LeBron James so when Mike Tyson found himself at the largest sports collectibles show recently, he wanted to get a gift for his kids. He asked show promoters to help him find a LeBron James jersey and after finding a few items that seemed a little suspect, they came right to the source at Upper Deck as we have an exclusive agreement with LeBron.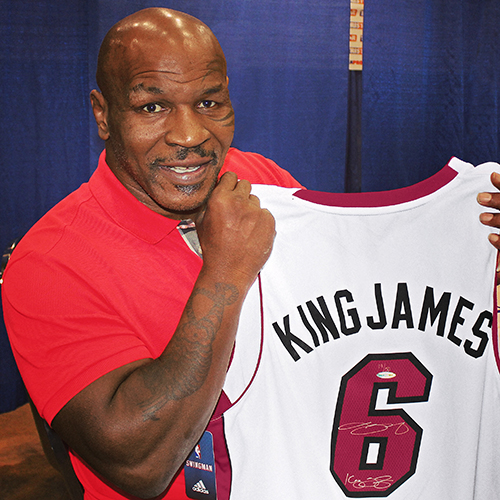 We worked to identify something very unique his kids would enjoy and came up with the LeBron James signed & inscribed "King James" jersey. And as you can see from "Iron" Mike's reaction, it looks like we scored him the perfect piece! We hope his children enjoy!
Leave a Comment