Brag Photo: Upper Deck's New Ultimate Collection Hockey will be a Masterpiece!
By
Art cards have always played a key role in many trading card releases, but Upper Deck has taken them to another level with 2013-14 NHL® Ultimate Collection "Masterpiece" cards. Upper Deck worked with some very talented artists to create hand-painted, one-of-one "Original Masterpiece" cards of athletes that are just incredible. Fans can find them randomly inserted into packs of Ultimate Collection.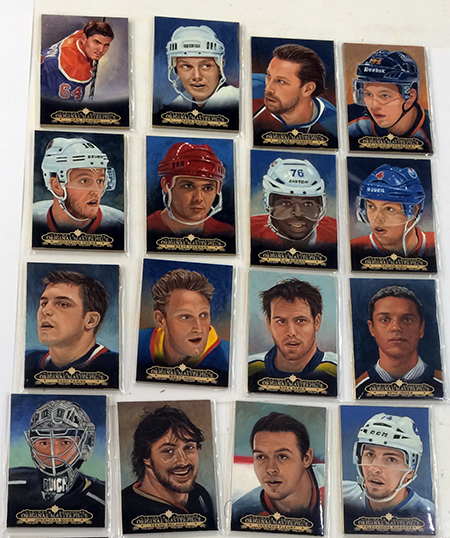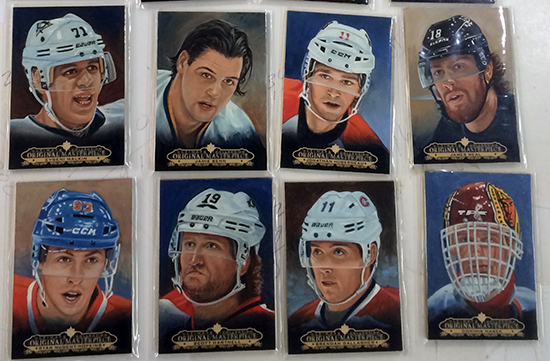 Upper Deck also used the imagery from these cards to create a set called "Signature Masterpieces" which uses the same great artwork for an autograph parallel of these cards. We hope fans enjoy the beautiful set and the release when it comes out this week!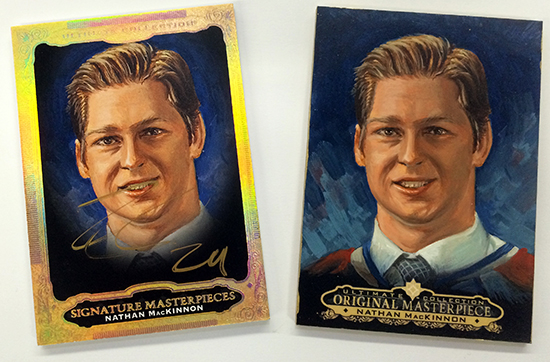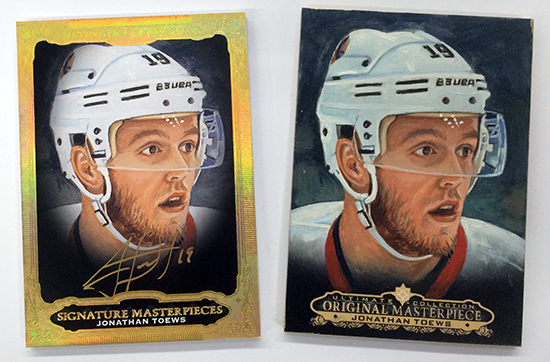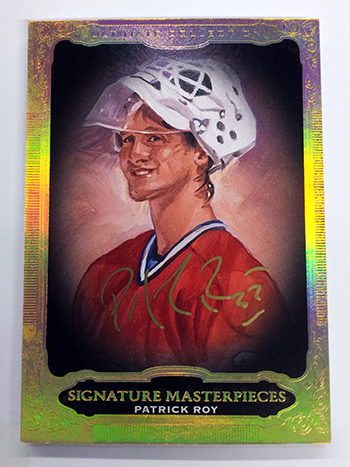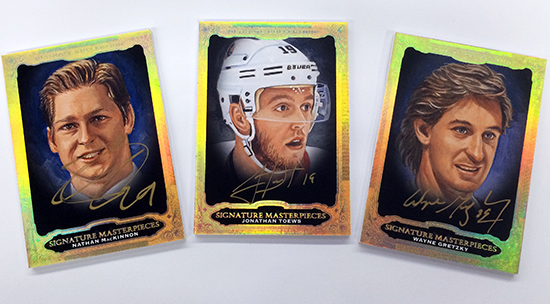 Leave a Comment