Jeremy Roenick Visits Upper Deck Headquarters & Gives Tips on Avoiding Counterfeits!
By
Fans love Jeremy Roenick not just for his playing days, but now as an analyst with NBC. He is an all-around great guy and collectors certainly appreciate him as well. We recently had him in at Upper Deck Headquarters to sign a variety of cards, primarily for the upcoming release of 2013-14 NHL® Ultimate Collection. Take a look!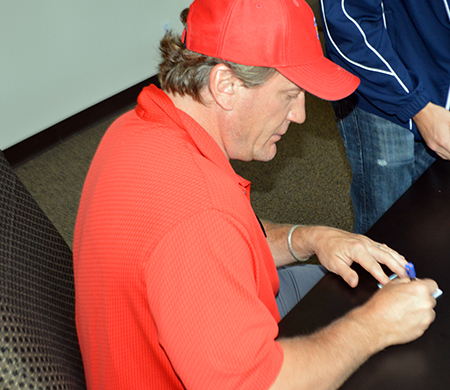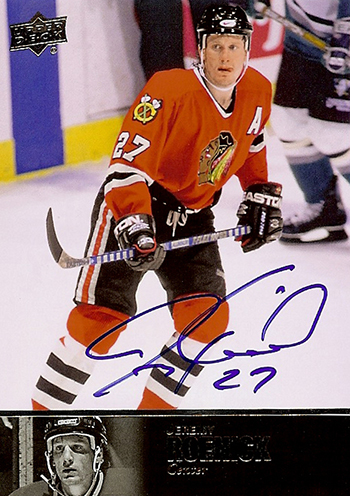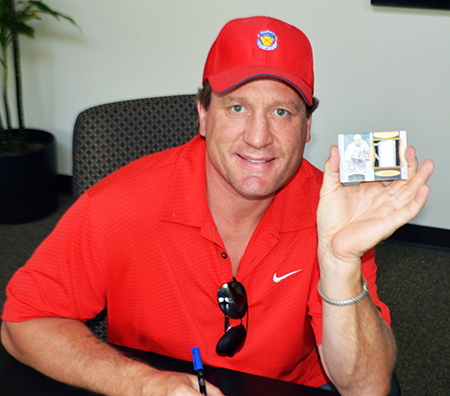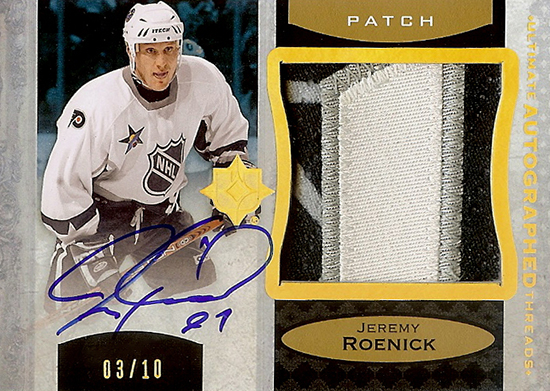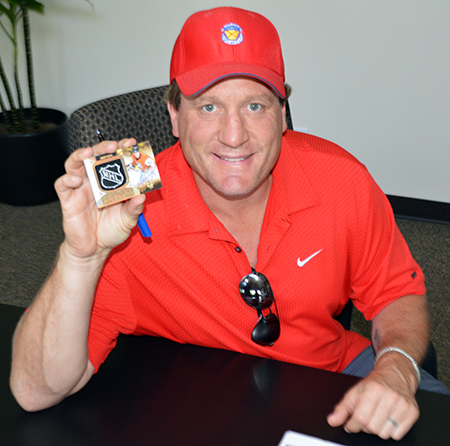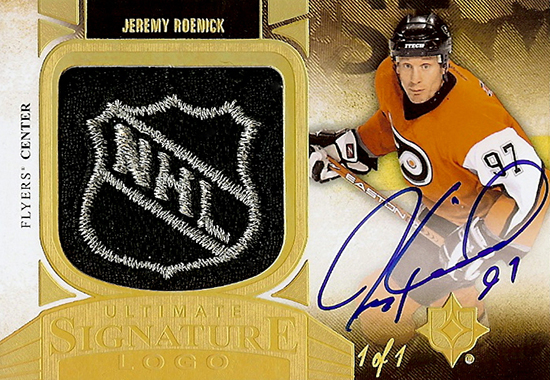 Additionally, Jeremy signed a few buyback autograph cards from the 1990-91 set which he said is one of his favorite cards. There is one key thing to note however if you are thinking about purchasing an autographed version of these cards. Watch what he says to watch out for:
So if you see a card like this, it likely is not legitimate because Jeremy would never disrespect Brett Hull's face who also appears on the card with him.
Leave a Comment