Celebrate 25 Years of Upper Deck at the 2014 National Sports Collectors Convention
By
Upper Deck would like to thank all the collectors, fans and shops who have helped to keep the company the collector's choice over the last 25 years at the 2014 National Sports Collectors Convention. Upper Deck is pulling out all the stops to make the event memorable for fans in attendance and there will be a variety of special programs in place for every type of collector to take part in. And with the company's incredible 130'x50' corporate booth, fans will have plenty of ground to cover to see everything Upper Deck has to offer! Below is a breakdown on the events taking place at the National from Wednesday, July 30 through Sunday, August 3, 2014.
Kids Zone – Children are the future of the hobby and Upper Deck remains the category leader in youth marketing. We will have an area of our booth dedicated completely to kid-focused activities throughout the weekend with a "Draw Your Own Trading Card," games & tournaments to win cool prizes and even visits from Upper Deck's mascot, Coach Cardman!
Personalized 25th Anniversary Trading Cards – Have you always dreamed of one day being on an Upper Deck trading card? Well now is your chance as all week long at the show we will have a professional photographer onsite to shoot fans and then print actual Upper Deck 25th Anniversary trading cards for them on site. The best part about it is this service is absolutely FREE!
Upper Deck Authenticated Man Cave – Upper Deck Authenticated will have an amazing "Man Cave" set up at the show designed to give fans an idea of just how great the company's limited-edition collectibles can make a special sports-themed room look. Many of the items on display will be available for sale at special show pricing including ultra-rare memorabilia from the Suite One-of-One collection like a tournament-worn Tiger Woods Stanford autographed & inscribed polo.
Wednesday VIP Party – Upper Deck will help get the show started by making a special presentation at the Wednesday VIP Party to thank the company's network of dealers in attendance at the show. Fans in attendance will also score with a special 6-card VIP set produced exclusively for the National Sports Collectors Convention and they will also have the opportunity to win one of three sealed packs of the new 2014 Upper Deck Exquisite Collection Golf! Immediately after the VIP Party fans are invited to visit the Upper Deck booth for birthday cake to help celebrate Upper Deck's 25th Anniversary and an incredible FREE giveaway you will not want to miss!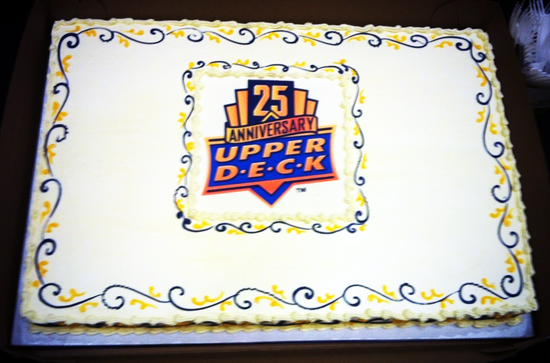 Wrapper Redemption Promotion – Every year fans flock to the Upper Deck booth with new packs to score one of the exclusive wrapper redemption packs produced just for this show. Randomly inserted into these packs are incredibly limited autograph cards of top stars from the world of sports. Collectors just need to purchase five (5) packs of 2013 Fleer Retro Football, 2014 SPx Football, 2014 Upper Deck Football (Hobby), 2013-14 Fleer Retro Basketball, 2013-14 SP Authentic Basketball, 2013-14 NHL SP Authentic, 2014 SP Authentic Golf, 2014 Goodwin Champions OR one (1) pack of 2014 SP Game-Used Golf to receive one (1) 2014 Upper Deck National Sports Collectors Convention Pack. EVERY 25TH COLLECTOR WILL RECEIVE A FREE FLEER RETRO AUTOGRAPH PACK FROM FOOTBALL OR BASKETBALL! These packs must be purchased from a Certified Diamond Dealer who will provide collectors with an Upper Deck issued voucher for the redemption program. The program will begin at 10:25 a.m. each day starting on Thursday and run as long as supplies last. Collectors can take advantage of the promotion up to four times per person, per day.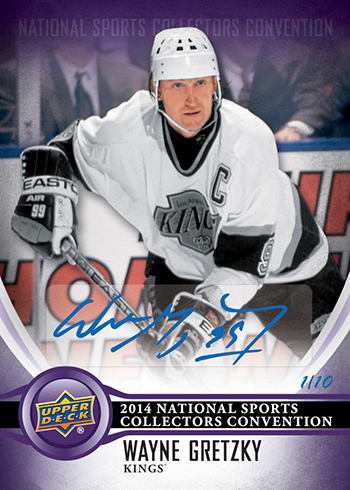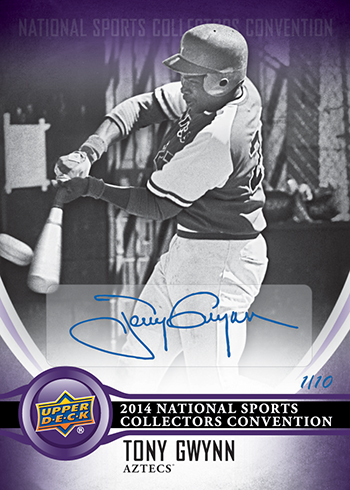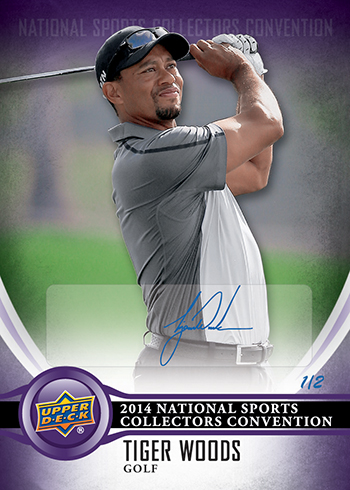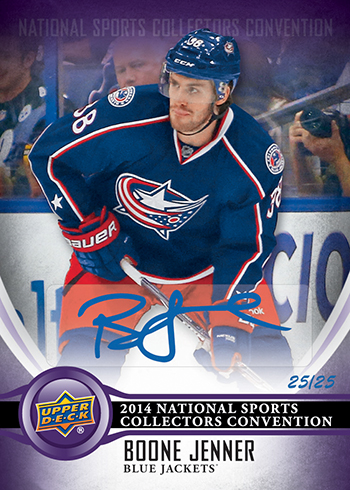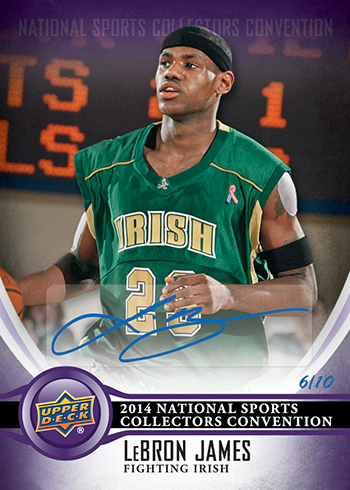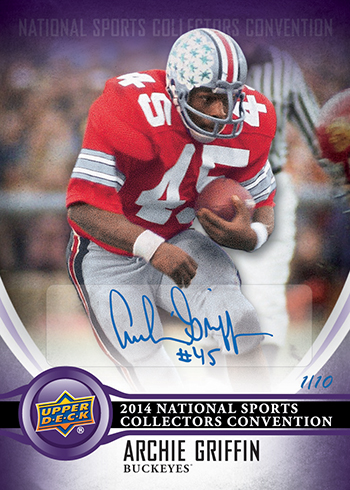 Case Breaker Promotion – Serious collectors who like cracking cases are in store for a very good time during the show as well! Collectors can open a sealed case purchased from a Certified Diamond Dealer at the show of 2013-14 SP Authentic Basketball, 2013-14 Fleer Retro Basketball or 2013 Fleer Retro Football without waiting in any lines at any time throughout the show to receive the following:
(10) 2014 Upper Deck National Sports Collectors Convention Packs (2 packs from each day)
(2) 2013 Fleer Retro Basketball Autograph Pack (3 autograph cards per pack)
(2) 2013 Fleer Retro Football Autograph Pack (3 autograph cards per pack)
(1) Case Breaker Raffle Ticket good for a random memorabilia item, premium hobby pack/box, trading card, or one of 25 premium National Autograph cards. The item selected will be immediately available to the participant.
*Note: This promotion is only available to the first 75 collectors who choose to take advantage of it.
Upper Deck Educates – We are proud to debut a new program at the 2014 National Sports Collectors Convention with the company's new Upper Deck Educates kits. Manipulative based learning in classrooms is all the rage these days, especially for youngsters learning math. Using trading cards in the classroom can actually help youngsters learn and we have worked to create lesson plans that include cards. We will be providing these kits which include background on manipulative based learning, a lesson plan and trading card product to elementary education teachers (Grades 4-6) for FREE while supplies last. Elementary educators attending need to email UpperDeckMarketing@upperdeck.com with subject title "Upper Deck Educates" to reserve a kit to pick up at the Upper Deck booth if they are attending the show. Please provide your full name, school and grade you teach so we can put them on reserve for you. Teachers will need to present a valid school identification to pick them up.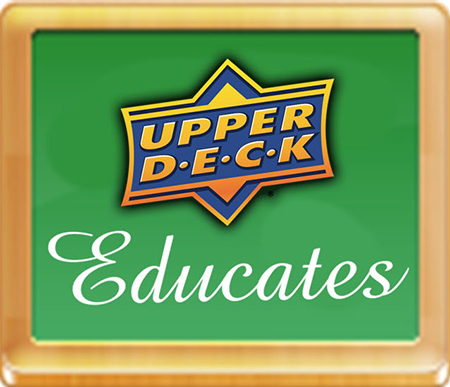 Upper Deck Random Acts of Kindness Scavenger Hunt – Collectors have enjoyed Upper Deck's Random Acts of Kindness program and we will bring the excitement around that event to the 2014 National on Thursday. Upper Deck will hide 25 sealed Random Acts of Kindness envelopes throughout the Convention Center and share clues at the company's corporate booth throughout the day. Lucky collectors who track them down can score sweet prizes like apparel and product!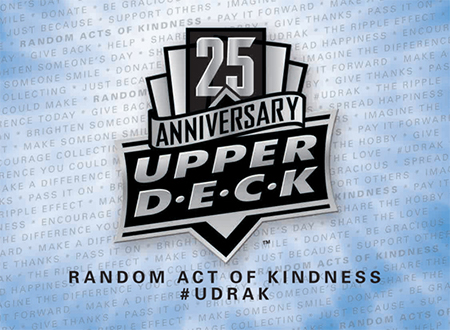 The Exquisite Case Break – On Friday at 2:00 p.m. fans in attendance will want to make their way to the Amazon.com Sports Collectibles Center Stage for an extremely special event. Fans who are not at the show can watch through Upper Deck's BreakersTV Channel. Upper Deck will bring up two of the company's Authorized Group Breakers to help out with this special event in Steel City Collectibles along with Dave & Adam's Cardworld, but spots in the break will be absolutely FREE and awarded during a special raffle at the company's booth on Thursday night at 5:25 p.m. What will make this such an "exquisite" event is that Upper Deck will be breaking the company's most premium products with 2013 Exquisite Collection Football and 2014 Exquisite Collection Golf.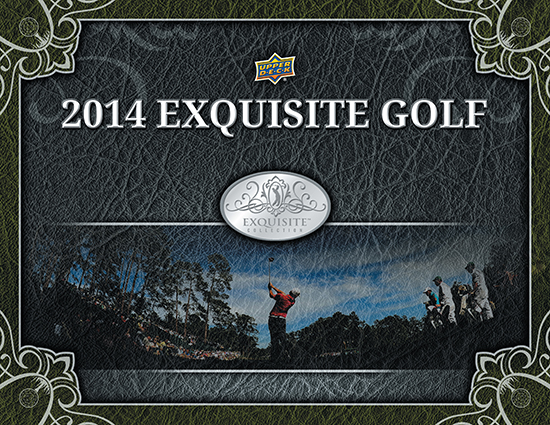 Diamond Club Member & Candidate Reception – Almost two months ago Upper Deck announced a special private event taking place on Saturday. Here is that announcement and we will be sharing more details on this memorable event in the coming weeks!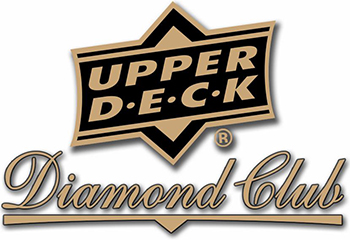 Entertainment – What is a birthday party without a little entertainment? Appearing all day on Friday and Saturday at the Upper Deck booth is the incomparable Tim Carroll who will be creating a special cut-up card mosaic of a popular Upper Deck spokesman. Speed artist Tim Decker will appear at the Upper Deck booth on Friday from 3:25-5:30 p.m. creating incredibly artwork of top Upper Deck spokesmen that you will have to see to believe. And Saturday Upper Deck is excited to bring in a surprise guest during the afternoon that every sports fan will want the opportunity to see! Stay tuned for more details on that!
Photo Opportunities – Upper Deck will have a variety of VERY unique photo opportunities for fans to take advantage of throughout the convention hall and at Upper Deck's corporate booth.
Expired Redemption Raffle – Upper Deck will accept expired redemption cards at the 2014 National Sports Collectors Convention to be entered into a drawing for 100 different prize cards available immediately at the show. The drawing will take place at 11:25 a.m. on Saturday and redemptions need to be received in by 11:00 a.m. that morning. Here are more details on the expired redemption raffle.
Decoy Reclamation Raffle – Upper Deck wants to see collectors help with recycling efforts. All week long any time fans bring 25 blank Upper Deck decoy cards in good condition to the UD booth they can score a free raffle ticket. On Sunday at 2:25 p.m. the company will hold a special raffle for those tickets with five limited-edition autograph cards up for grabs. So bring in those seemingly useless decoys to help conservation efforts while also getting the shot to score some pretty sweet collectibles as well.
Special Giveaways – It may be our birthday, but you are the ones who get the presents! There will be a special FREE giveaway each day at the Upper Deck booth to help celebrate the company's 25th Anniversary. The days and times you will definitely want to be at the Upper Deck booth are Wednesday (4:00 p.m.), Thursday (5:25 p.m.), Friday (3:00 p.m.), Saturday (1:25 p.m.) and Sunday (1:25 p.m.).
Upper Deck will be sharing more details on events surrounding the 2014 National Sports Collectors Convention in the coming weeks, but it will definitely be an event collectors will NOT want to miss!
Leave a Comment