Brag Photo: Tim Carroll Brings a Classic Wayne Gretzky Card to Life to Celebrate 25 Years of Upper Deck Hockey
By
In just a few months, Upper Deck will issue the 25th consecutive release of Upper Deck NHL® trading cards. To help celebrate this historic milestone, Upper Deck has a variety of promotions in store for collectors, but we wanted to work with our old friend Tim Carroll to create something special for fans to check out that commemorates this achievement.
While we absolutely hate the idea of anyone defacing or intentionally damaging Upper Deck trading cards, Tim Carroll does it in a way to create a bigger picture and something really amazing. We commissioned Tim to create a mosaic of the famous 1990-91 Upper Deck Wayne Gretzky card from our first NHL® set to help celebrate the anniversary.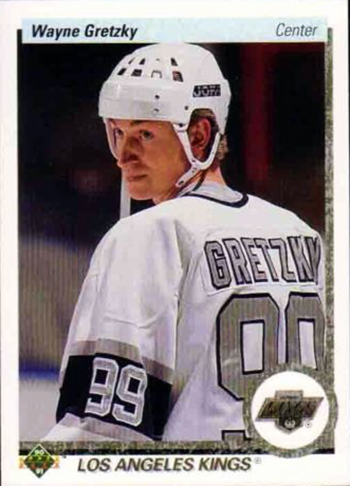 To make things even more interesting, Tim Carroll only used cards from the 1990-91 Upper Deck NHL® release along with 99 Upper Deck Wayne Gretzky Los Angeles Kings cards. Now I have to be honest, I had some reservations about how this would turn out when Tim sent me a preliminary image of where he was at with the piece.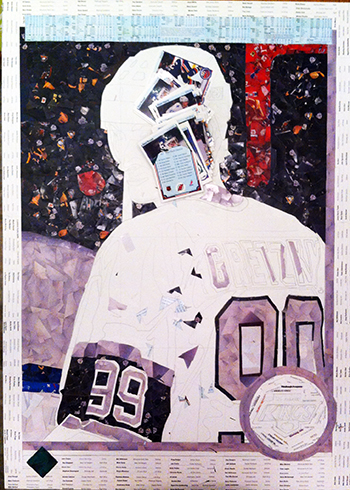 However, like the true professional he is, he came through with flying colors. Check out the completed piece!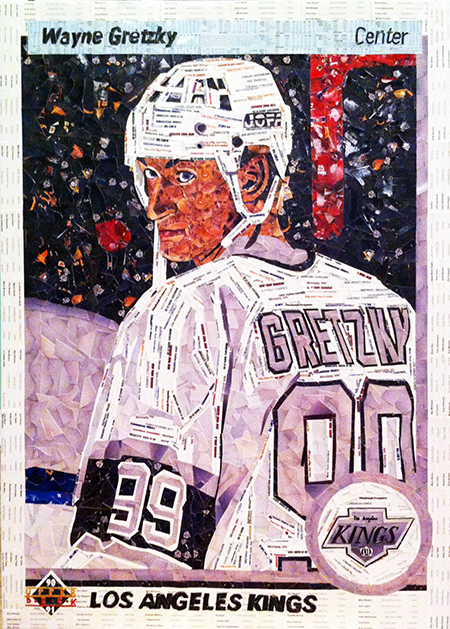 You can view this piece, his 1989 Upper Deck Ken Griffey Jr. mosaic and watch him work on a new piece for LeBron James at the Upper Deck booth in Cleveland for the 2014 National Sports Collectors Convention on Friday, August 1 and Saturday, August 2. Come see him transform regular Upper Deck trading cards into incredible art LIVE!
Leave a Comment