Wie Wins and So Do Collectors!
By
Michelle Wie's major victory at the 2014 U.S. Women's Open championship this weekend signaled the start of a new chapter in her career.  Ever since the age of 13 she has been seen as someone who could be the next Tiger Woods for the sport and to say that is a lot of pressure is an understatement. The fact she has been able to not only continue to learn and grow under such intense scrutiny is testament to her strong will and determination. Scoring her first major victory shows she is ready now to take her game to a different level.
It is something that golf fans have been hoping for now for some time, but for golf collectors, the wait has not been that long. Just this year, Upper Deck created the first golf rookie cards for Michelle Wie and the timing couldn't be much better with her playing at the top of her game. While Wie is certainly not a rookie, 2014 is the first year Upper Deck has produced her licensed golf cards, making it her "rookie" year in the collectibles category. Collectors who rushed to get in on her cards before this victory will likely see an uptick in the value, especially if she continues these winning ways. Take a look at some of Michelle Wie's more popular Upper Deck cards for her rookie season found in 2014 SP Authentic Golf and 2014 SP Game-Used Golf: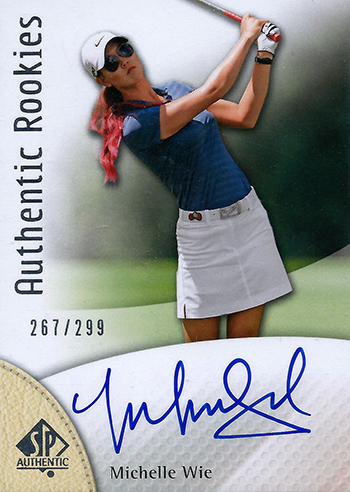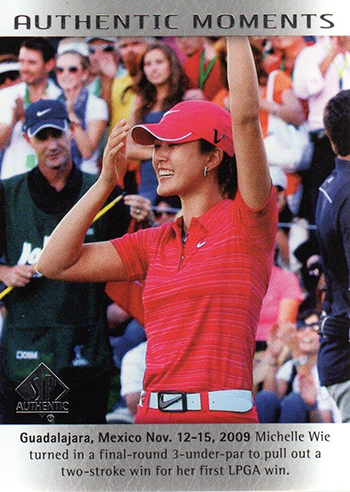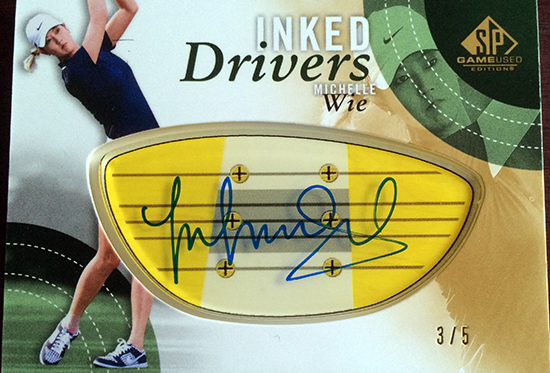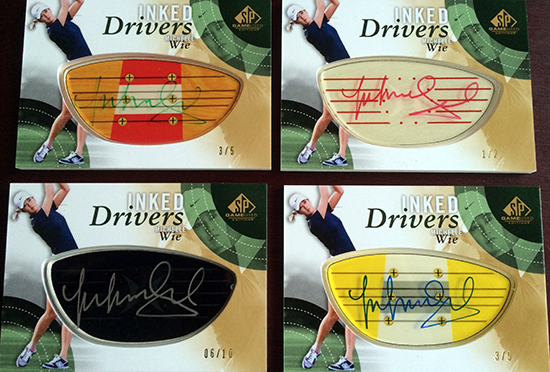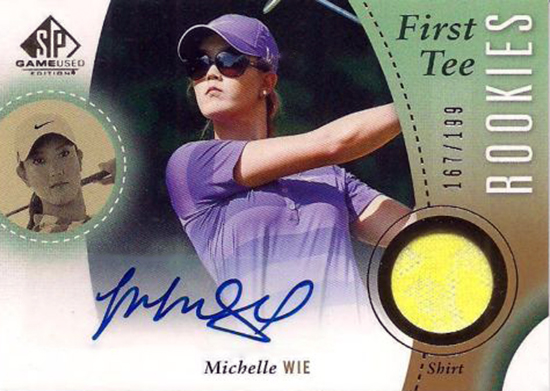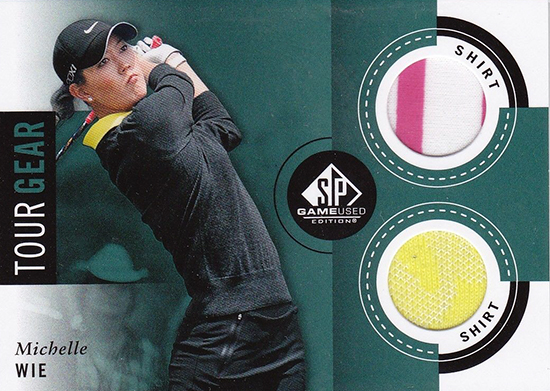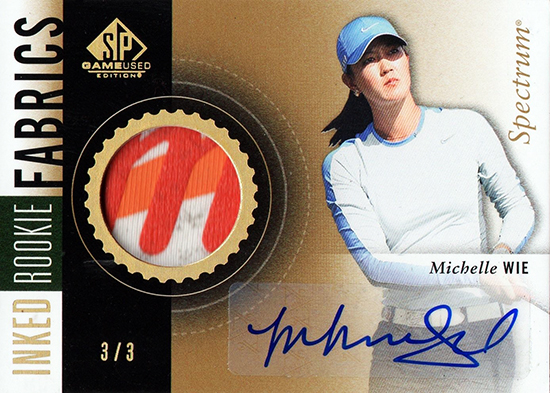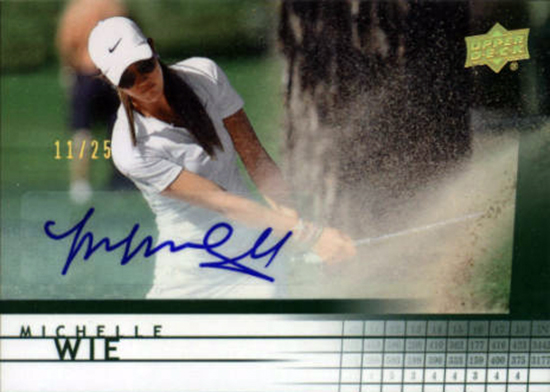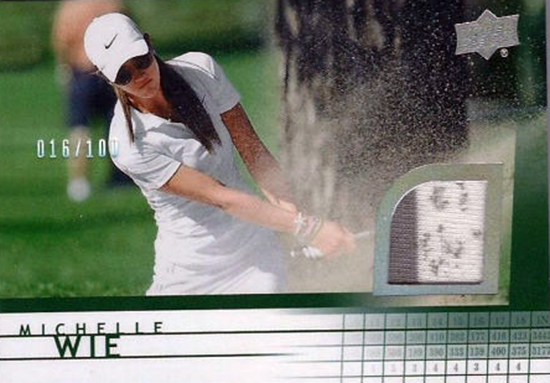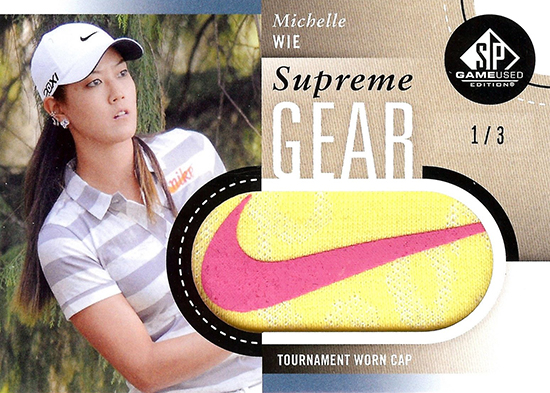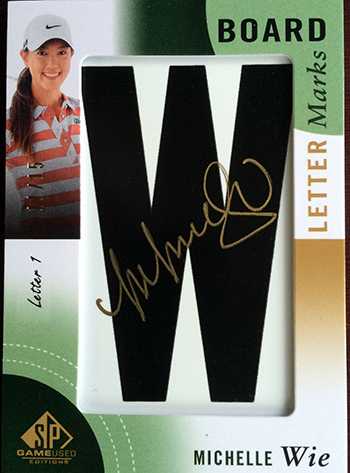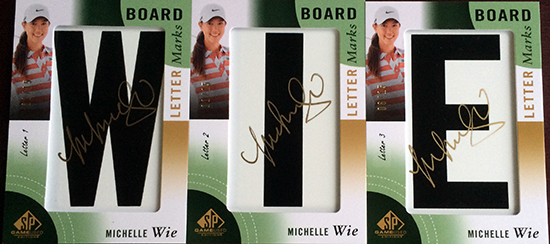 Wie has also had some pre-rookie cards or more commonly referred to as "XRC's" with Upper Deck from 2011. Here are a few cards Wie collectors may want to be on the look out for.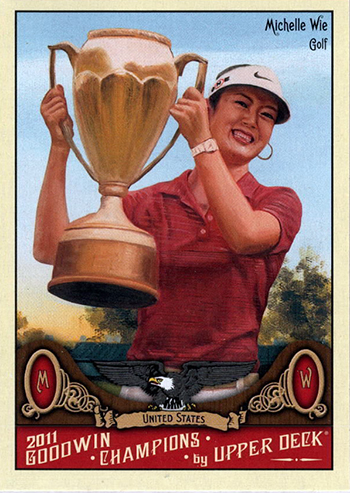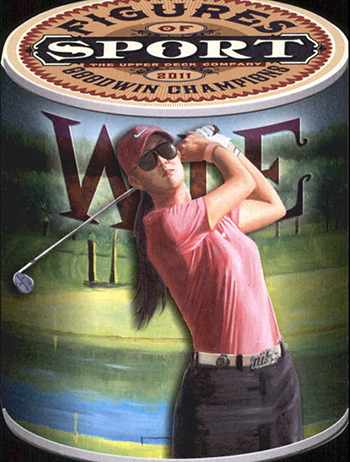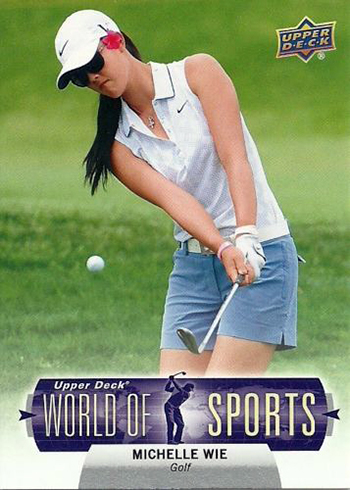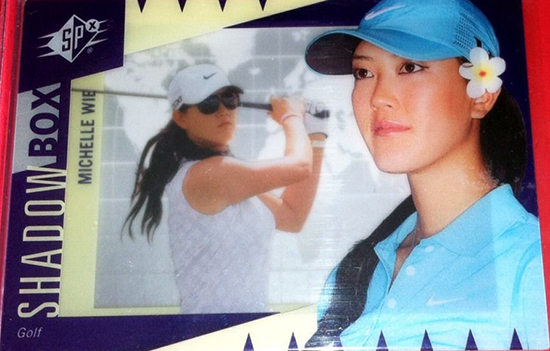 This really is an incredible time to start collecting golf cards. The 2014 year for Upper Deck golf products includes rookies of not only Wie, but also Cheyenne Woods (Tiger's niece and recent winner of the Australian Women's Masters), Graeme McDowell (2010 U.S. Open winner) and Rory McIlroy (two-time major champion). Don't miss this great time to get in on an awesome hobby!
Leave a Comment