Featured Retailers: Bleachers Sports in Winnetka, IL is a Hobby Shop Worth Visiting!
By
One of my jobs with Upper Deck is supporting card shops throughout the U.S. and Canada so it is important for me to get out and visit them. To me it is a bit of a dream job as I loved going from card shop to card shop when I was a kid and seeing everything different about them. To this day, that still holds true, each shop really does have something unique to offer collectors which makes them all so worthwhile to visit. Recently I was in the Chicago, IL area and that meant I just had to stop by Bleachers Sports in Winnetka, IL.
Bleachers Sports
557 Chestnut Street
Winnetka, IL 60093
(847)441-7767
Hours: Monday-Friday 11:00 a.m.-6:00 p.m., Saturday 10:00 a.m.-5:00 p.m., Sunday by appointment
Website: bleachersports.com
Facebook: https://www.facebook.com/bleacherssports
Twitter: https://twitter.com/Bleachers93
One of the things that makes Bleachers sports special is that it is a family business owned by Keith McDonough with lots of help from his wife and their son Sam who is heavily involved. What you will notice right away when you walk into the shop is like any good family business, they treat you like family. Keith has been able to be successful in this industry by having a genuine concern for his customers and seeing them happy. The entire family is that way.
The next big thing you will notice is the incredible amount of signed sports and music memorabilia available. Every time I visit Keith's shop I see so many great gift ideas for family, friends and even myself. With such a wide array of authentic signed collectibles, it is almost like visiting a museum that you can actually purchase items from. They even do custom framing to help you make a signed item you have into a very special collectible.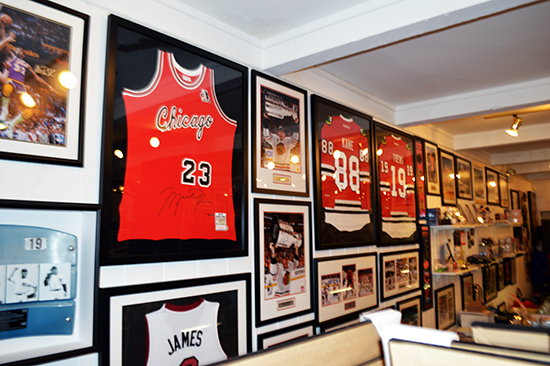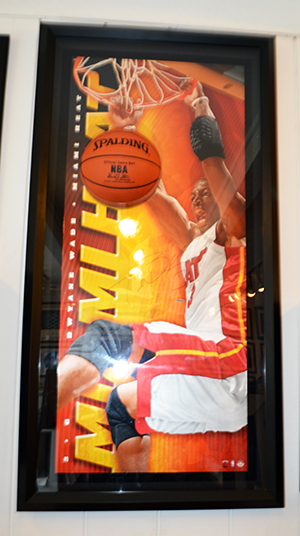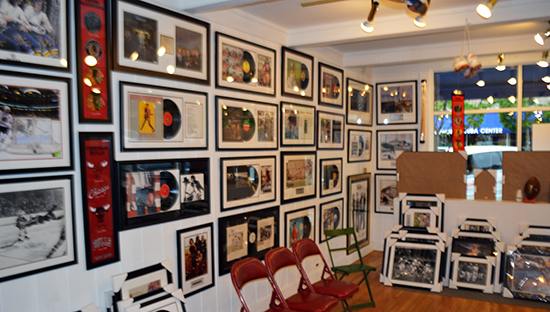 As I mentioned earlier, the McDonough family are very engaged with their customers so if you have the opportunity to visit them when they are running a pack wars event, do not miss it. Keith hands out free packs to guests and then asks questions about the cards in search of particular cards that are relatively easy to find. As fans share they have those cards, he puts names of those customers in for a draw and after the event is over, collectors can score some really cool items. There is a real sense of camaraderie and excitement as a large group of collectors opens up packs.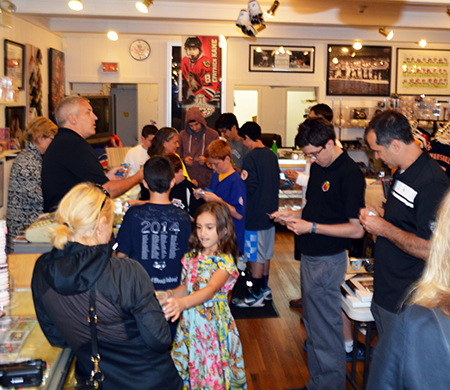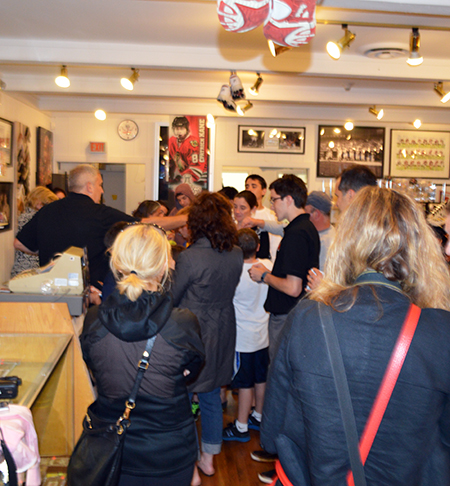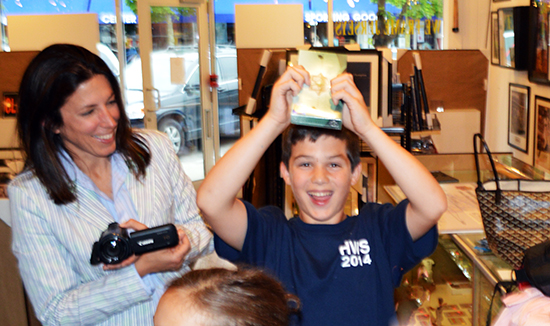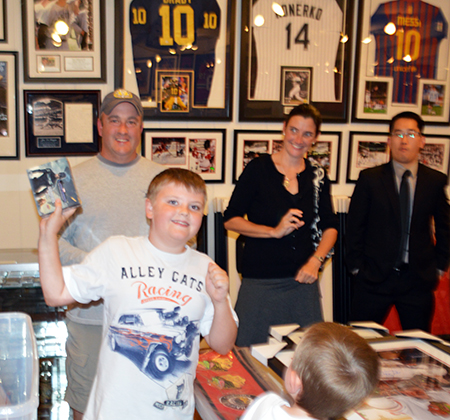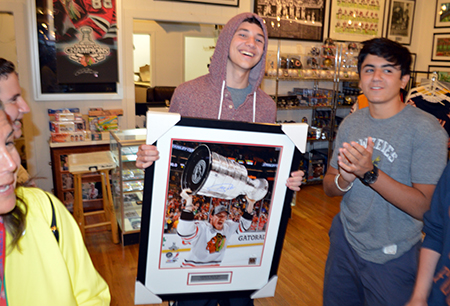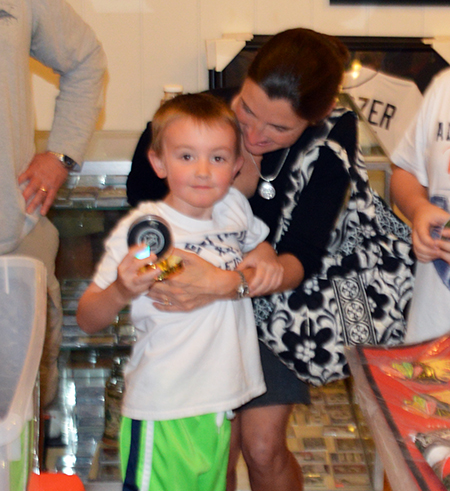 And lastly I think a great reason to visit Bleachers Sports is there is always great fun around pulling cards from new packs. While I was there this customer was lucky enough to pull a Julius Erving autograph card numbered to just 3 copies from Upper Deck's latest SP Authentic product. While there is a glare on the card, his smile tells the entire story.
If you are in the Chicago area, make sure to drop in on Bleacher's Sports. You'll be happy you did!
Leave a Comment