See 'Million Dollar Arm' and Collect Rinku & Dinesh Upper Deck Baseball Cards!
By
Walt Disney is bringing to life the incredible story of Rinku Singh and Dinesh Kumar Patel, two Indian-born athletes who won the Million Dollar Arm reality television show and later became (spoiler alert) pitchers for the Pittsburgh Pirates. Million Dollar Armis primarily the story of sports agent J.B. Bernstein, a former Upper Deck employee, who had fallen on hard times and was looking for the next big thing. By working to create the Million Dollar Arm contest, Bernstein was able to find his way even though the road was far from easy.
But how did J.B. know his two young prospects had finally made it? Perhaps it was when they had their first trading card deal back in 2009. Upper Deck featured both Rinku and Dinesh in the 2009 Prominent Cuts product.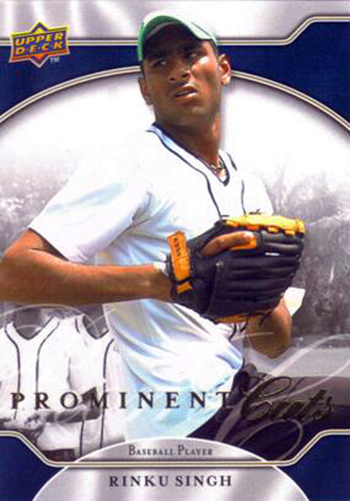 Three years later they had autograph cards found in the 2012 SP Signature Edition set from Upper Deck. Watch the movie and collect the cards of these two incredibly inspirational players!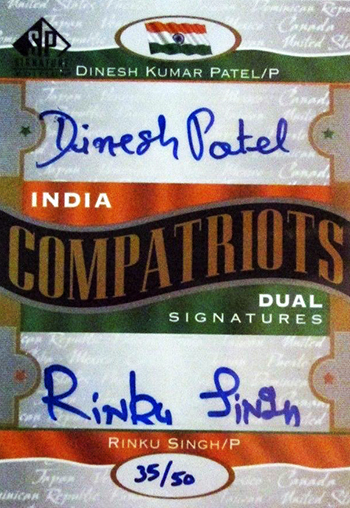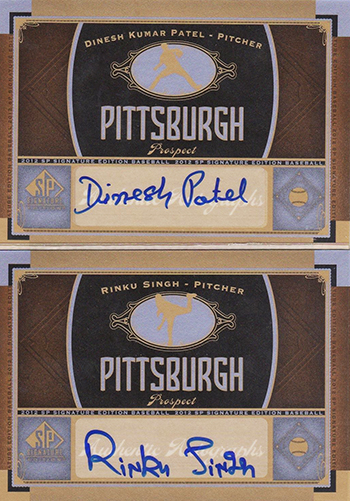 Don't miss Million Dollar Arm in theaters and follow J.B. on Twitter!
Leave a Comment