Brag Photo: Upper Deck Innovates Memorabilia with New Autographed Shadow Box Collectibles!
By
Five years ago, Upper Deck debuted SPx Shadow Box cards which were different than any trading card that had been released before. The cards used three layers of acetate with printing on each layer to deliver a 3-dimensional trading card experience on very thick card stock.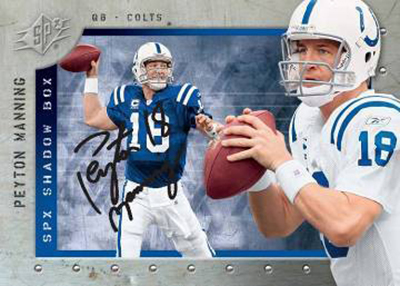 Over the last few years this innovative new type of trading card has become a favorite with fans and for some time Upper Deck Authenticated has been looking at ways to bring a ground-breaking product like this to the memorabilia side of the business. After a significant amount of research and development, Upper Deck Authenticated was able to create prototypes and move into production for these incredibly unique collectibles. This new 16" x 20" memorabilia piece can be displayed equally as impressively sitting on a desk or on a hanging on a wall.
What may be most unique about the pieces is that the signature is actually found on the middle layer of clear acetate to give a 3-dimensional look where the autograph appears to be floating along the image of the athlete. This is also a safety precaution which will keep anyone cleaning the piece from damaging the signature housed safely inside.
Recently we had signings with exclusive spokesmen Tiger Woods and Wayne Gretzky and we are excited to make their autographed Shadow Box collectibles available now! Take a look!
Wayne Gretzky Autographed "Center Ice" Shadow Box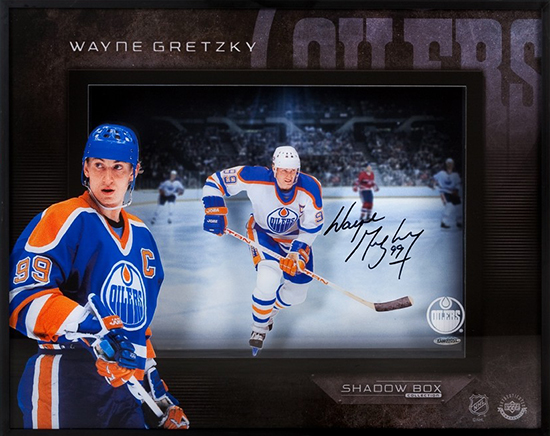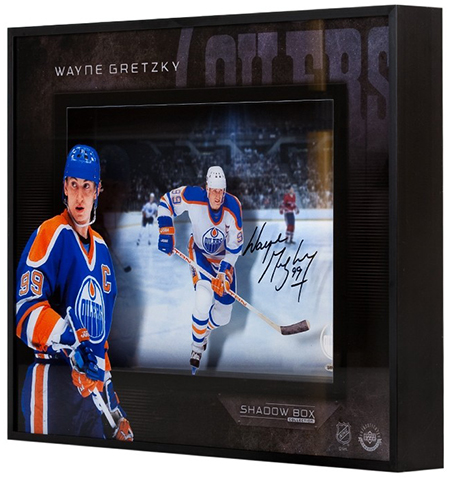 Tiger Woods Autographed "Approach" Shadow Box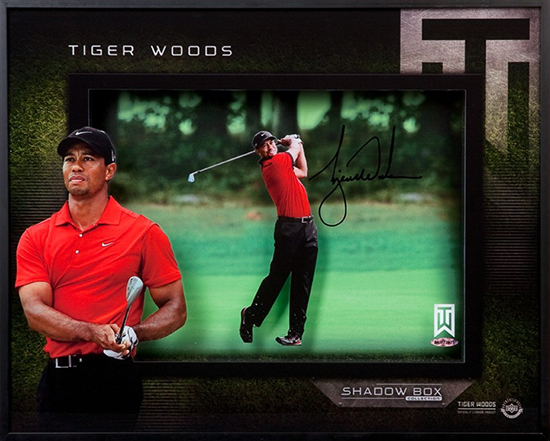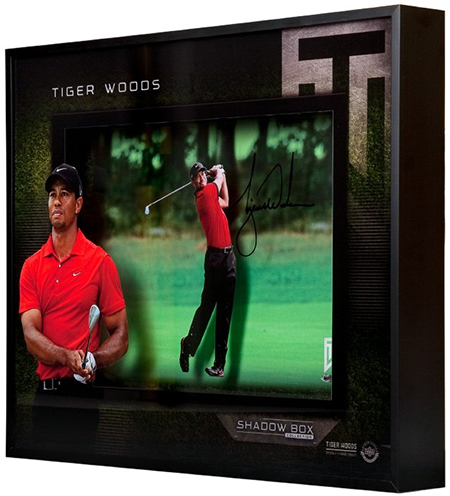 "At Upper Deck Authenticated we are always looking to bring fans innovative collectibles that stop people in their tracks and make them say, 'Wow,'" said Gabriel Garcia, brand manager for Upper Deck Authenticated. "These autographed Shadow Box collectibles do exactly that and really need to be seen in person to be believed. We plan to show them off at upcoming trade shows like the National Sports Collectors Convention this summer. I think many fans will not want to wait that long however as they look to score gifts for fathers, graduates and loved ones of legendary players currently available like Wayne Gretzky and Tiger Woods. Sports fans can look for UDA to create compelling new autographed Shadow Box collectibles for our other super star athletes in the future as well!"
You can find these autographed Shadow Box collectibles and many other unique Upper Deck Authenticated memorabilia items at www.upperdeckstore.com! Check them out today!
Leave a Comment