Announcing The Sport's Collector Event of the Year: Upper Deck's 2014 Diamond Club Member & New Candidate Reception at the National Sports Collectors Convention!
By
If you are a case-breaking collector who loves Upper Deck, you will want to mark your calendars and make your travel plans today for the 2014 National Sports Collectors Convention in Cleveland, OH. Upper Deck will be hosting a PRIVATE Diamond Club Member & New Candidate Reception on Saturday night, August 2 at 7:00 p.m. at an undisclosed location in the Cleveland area. Current Diamond Club members in good standing are invited to attend, and potential candidates can earn an invitation during the show by supporting Certified Diamond Dealers selling new Upper Deck boxes and cases on site that week. Candidates need to be the top purchaser of Upper Deck new products from those Certified Diamond Dealers in attendance that week to earn the invitation. Certified Diamond Dealers will be easy to spot with big yellow Upper Deck balloons at their booths. Dress for the event is casual and fans will be transported directly from the National show as it closes on Saturday to Upper Deck's ultra-exclusive party.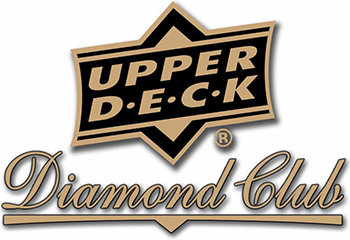 Two spots for this memorable event will also be available to collectors who cannot afford to spend as much as Diamond Club members and candidates at the show, but who are deeply engaged to the Upper Deck brand.
As part of our Random Act of Kindness promotion (#UDRAK) where we look to reward the truly good people of this industry, two slots are open for two deserving collectors. Just email me at chris_carlin@upperdeck.com with the subject title "Anniversary Party" in five sentences or less why you feel you deserve to attend the party based on good things you have done to promote the hobby of collecting Upper Deck cards. You can also nominate someone you know will be in attendance at the show. We will select the two most deserving candidates to attend this incredible collector event on Thursday, July 31!
You can also score an invitation to the party by attending the National VIP Party on Wednesday, July 30 from 2:00 p.m. – 4:00 p.m. where we will award admission to one lucky fan in attendance. If you are going to the party, make sure you show your support for Upper Deck by wearing your favorite UD apparel.
At last year's event, attendees were treated to excellent food, fun promotions and some absolutely incredible giveaway items in the form of packs, boxes, insert cards, memorabilia and other unique collectibles from the biggest athletes on the planet. To celebrate Upper Deck's 25th Anniversary, the company is pulling out all the stops to have some truly amazing giveaways for attendees. Fans will definitely be breaking some of Upper Deck's best products at the event and walk away with some incredible collectibles from the biggest names in sports.
And while the promotional items shared with guests will be great, even more impressive will be Upper Deck's special host. Upper Deck will be bringing in one of the biggest names in sports to help celebrate the company's 25th Anniversary. Upper Deck will reveal who the guest is that evening when the party kicks into gear. It will be a night many collectors will remember their entire lives. For 25 years Upper Deck has invited you to collect the best, this night is our way of saying, "thank you" to those collectors who show their support during the National Sports Collectors Convention.
Leave a Comment