Upper Deck Throwback Thursday Create the Caption Promotion: LeBron James
By
Today we had a fantastic interview with CBS 8's Kelly Hassesdal; covering all the great happenings that have been going on lately at Upper Deck. She chatted with our president Jason Masherah about all the exciting happenings around Upper Deck's 25th Anniversary and how different it is to open packs of trading cards today.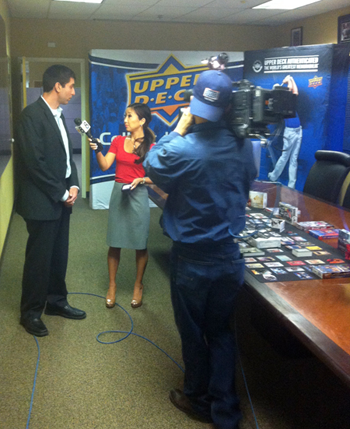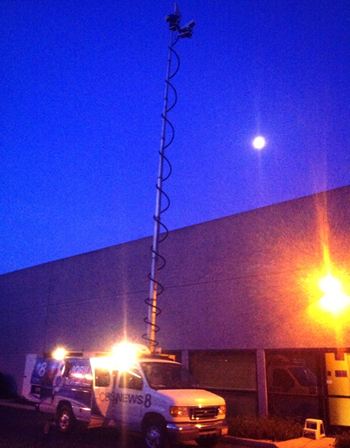 Since it's Throwback Thursday let's go back through Upper Deck's history and take a look at an awesome media day that we had with UD spokesman LeBron James. In July 2010, James gave an interview at his first-ever autograph-signing session with Upper Deck Authenticated (UDA) as a member of the Miami Heat, the beginning of a new chapter in his basketball career. With the 2014 NCAA® March Madness games starting today, I am sure we will see some memorable moments in several college athletes' basketball careers!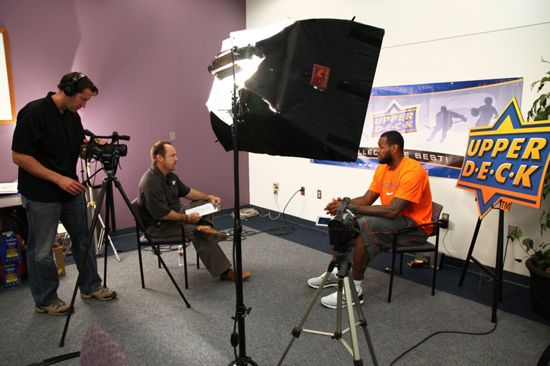 So let's put up a photo of that historic moment and see if our fans can come up with some great captions for Throwback Thursday! What might Upper Deck have been asking LeBron and what might LeBron have said to Upper Deck? Please share your comical caption to this card for your opportunity to score six (6) 2013 SP Authentic College FB packs AND one (1) 2014 Upper Deck 25th Anniversary Promo Set featuring none other than LeBron James!
Important Promotion Guidelines:
You can only submit one comment per email address so think about it before you post.
Comments are moderated so keep them clean and in good taste as we have a lot of youngsters on these pages. Comments deemed inappropriate will not be posted or eligible to score card set(s).
Make sure to review other caption before you post. If you have the same comment as someone else or make slight improvements to it, the credit will go to the first person who posted the comment.
You have until Friday morning, March 21 at 8:00 a.m. PT to post your caption before this promotion is closed.
Upper Deck will review the captions posted and select one (1) fan who most skillfully shared a comical comment to coincide with this photo.
Only the customer selected to receive the promo card set will be contacted via email, so please make sure to provide an accurate email address when you leave your comment.
Leave a Comment