Upper Deck Plans to Thank Shops for 25 Great Years at the 2014 Las Vegas Industry Summit
By
It has been important for Upper Deck to do some special things to thank shops for their support we embark on our 25th Anniversary. There were some surprises right out of the gate that were a lot of fun, but now Upper Deck is preparing to thank shops in person at the 2014 Las Vegas Industry Summit.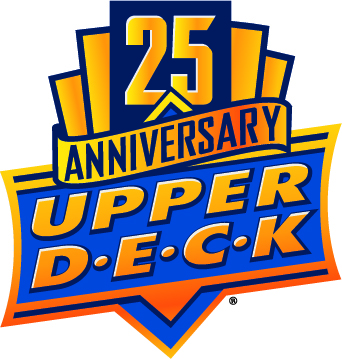 Upper Deck looks forward to spending time with shop owners as the show floor is open on Sunday, Monday and Tuesday. We had secured a huge booth space front and center at the show where we will have plenty of amazing items on hand for shops to check out including a sneak preview of the World War I artifacts that will be inserted into the 2014 Goodwin Champions Museum Collection.
The first 100 Certified Diamond Dealers who visit the Upper Deck booth on Sunday can score a FREE Upper Deck t-shirt by writing their well wishes on a large Upper Deck 25th Anniversary graphic in the booth. Then the festivities shift into high gear on Sunday night as Upper Deck partners with Sports Images and Ultra Pro who are also celebrating their 25th anniversaries with a special welcome party at DB's Pong & Pool at the Planet Hollywood Hotel.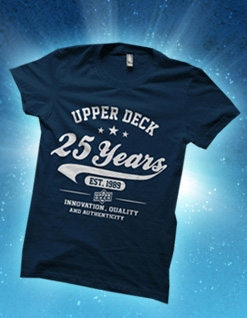 On Tuesday, March 18, Upper Deck has a big promotion designed to say, "thank you," to shops during the company's Diamond Dealer meeting. After the company goes through new products and programs with exciting interactive elements where shops can score prizes, every Certified Diamond Dealer in attendance will score a special 25th Anniversary pack. Inside shop owners can find single, dual or even quadruple autograph cards signed from the biggest names in the game who have played such a major role in Upper Deck's success over the years. Take a look at some of the cards!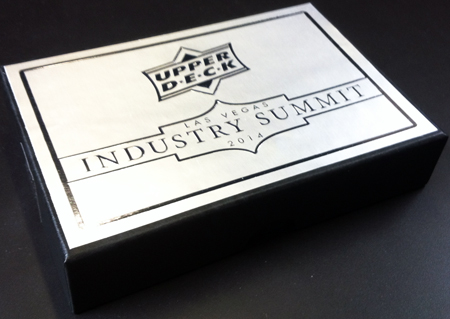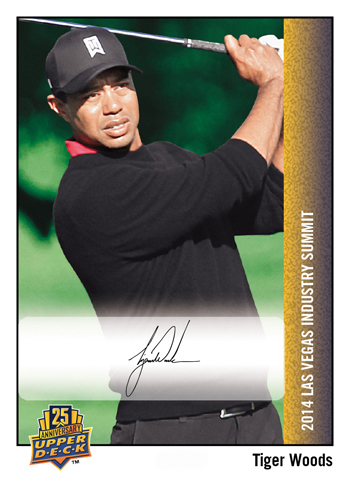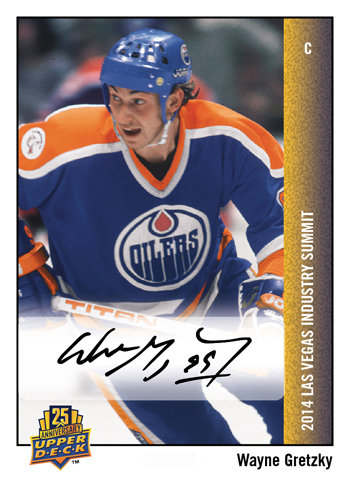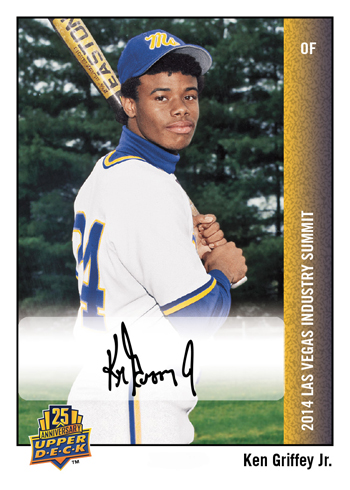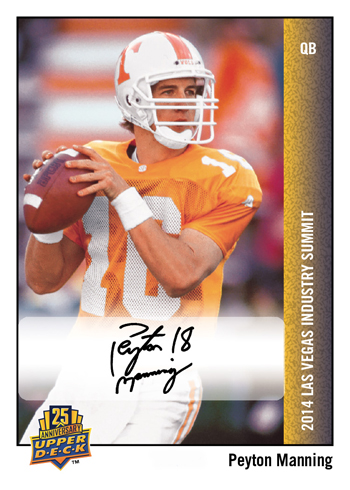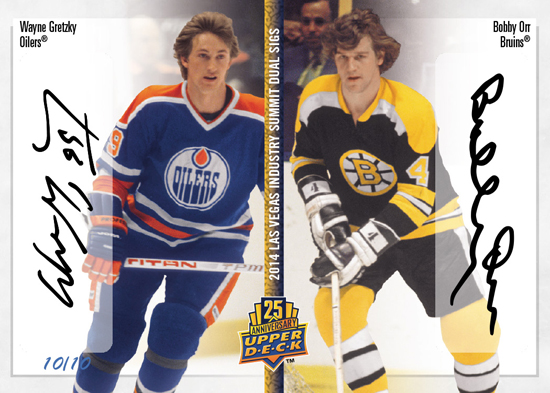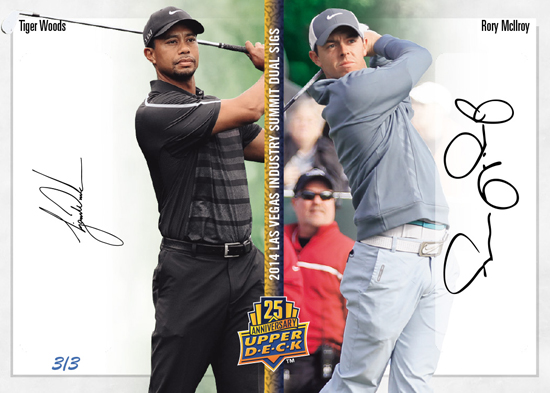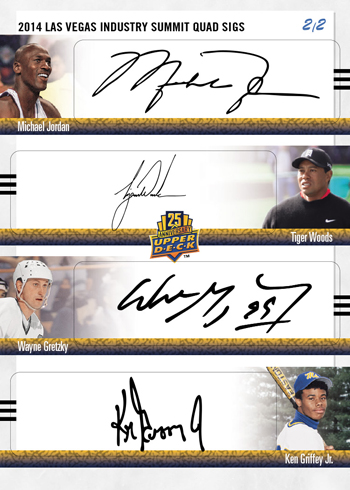 Additionally, some packs will have special instant redemption cards available for limited-edition signed Upper Deck Authenticated memorabilia that can be claimed on site. Autograph pieces from Rory McIlroy, Wayne Gretzky, Tiger Woods, LeBron James and Michael Jordan. Take a look at just some of the items up for grabs there!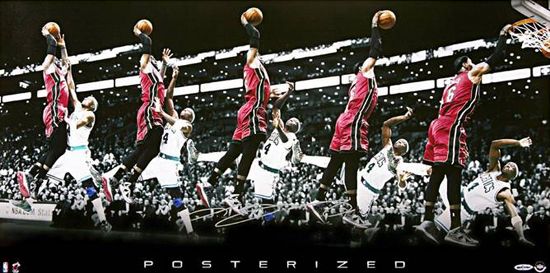 And lastly, shop owners are encouraged to bring any expired redemption cards they may have as the Expired Redemption Raffle will take place on Tuesday afternoon at 3:30 p.m. Shops can submit up to five expired redemption cards to win one of 100 prizes.
Leave a Comment