Upper Deck in the News: 25th Anniversary is Generating Huge Media Attention for the Industry
By
Things have been busier than normal at Upper Deck headquarters. Not only is the company ramping up in anticipation of the new exclusive agreement between Upper Deck, the NHL® and the NHLPA, but we are also in the midst of a variety of celebrations tied to the company's 25th Anniversary. Given the strong tie fans have to that 1989 Upper Deck Ken Griffey Jr. rookie card, there has been a lot of attention to that milestone bringing reporters out of the woodwork to find out what Upper Deck has been up to since then. Now collectors of course know what has been going on at Upper Deck and recently fans shared some of their favorite cards and moments from the last 25 years at Upper Deck, but most of the public isn't as aware.
Upper Deck has made the most of the opportunity by doing a number of interviews with different media across the United States and Canada in particular. It is our hope that we can maximize this opportunity to share what has been happening in collectibles to potentially re-engage lapsed collectors and reach new potential fans. Check out just some of the stories and interviews we have done as of late: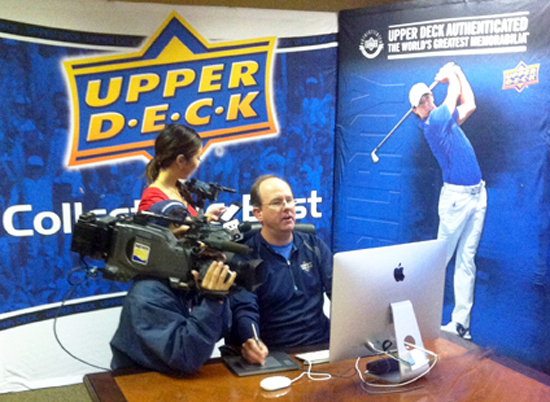 CBS Morning News in San Diego stopped by corporate headquarters to interview staff and see how UD brings cards to life!
The Coast News pays a visit to Upper Deck headquarters and talks trading cards with UD's President Jason Masherah.
Cynopsis Sports asks Jason Masherah about some of the key happenings at Upper Deck these days.
ESPN talks with Ken Griffey Jr. about his 1989 Upper Deck rookie card and collectibles.
Upper Deck's President Jason Masherah gives some updates on the company to the Sports Business Journal.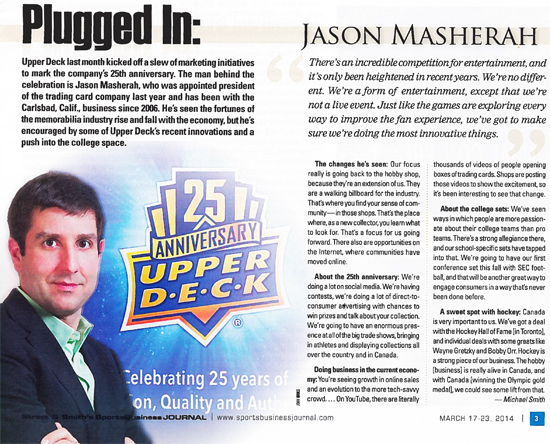 Upper Deck is featured in Non-Sports Update talking about the company's entertainment offerings over the last 25 years.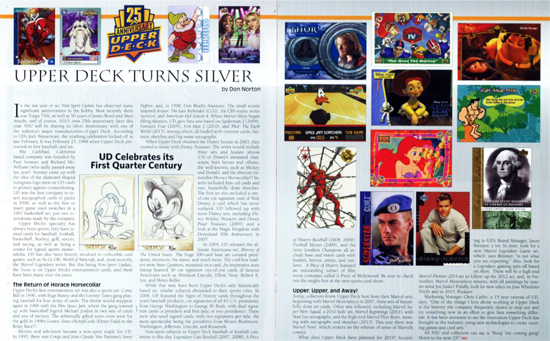 Upper Deck also had a HUGE spread on the cover of the San Diego Union Tribune's Sports section.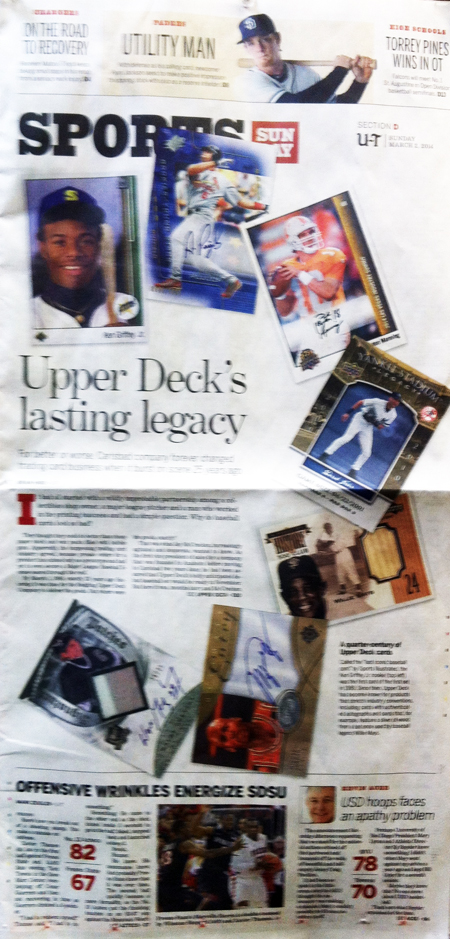 Leave a Comment