What's it Like to Open Upper Deck's Marvel NOW! Trading Cards?
By
One of the frustrating parts for collectors of comic collectibles is that the vast majority of the products in the market are dedicated to the classics which ultimately results in many of them looking the same. When Marvel may the decision to reboot many of their comic titles with the Marvel NOW! initiative, it gave fans the opportunity to experience their favorite characters from the Marvel universe in more current situations with some new looks as well. And with that came the opportunity for Upper Deck to produce a trading card set dedicated to these new-look Marvel NOW! characters that looks much different than anything fans have seen before in terms of comic trading card releases.
What is it like to open a box of Upper Deck's Marvel NOW! trading cards though? Well take a look at what we found in some packs from quality control testing.
The base set is easily attainable at 100 total cards, but fans will appreciate the new looks of many of the beloved Marvel characters.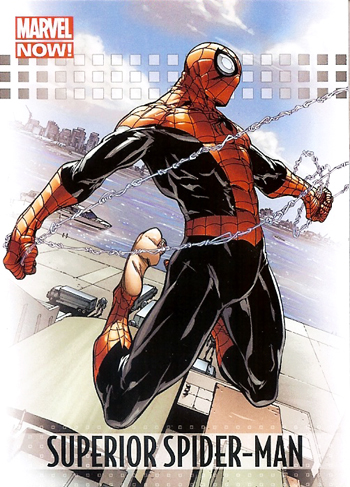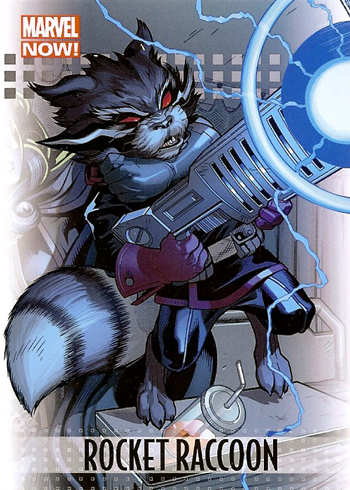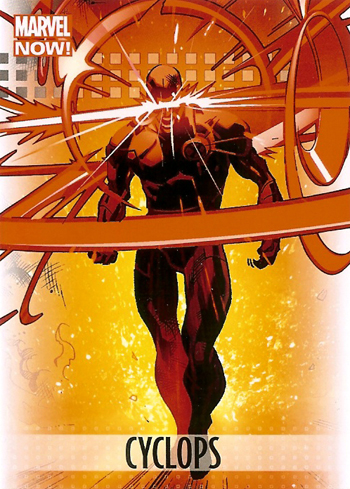 There are also silver foil variant cards that can be found one per pack that give fans the opportunity to put together a more limited version of the set.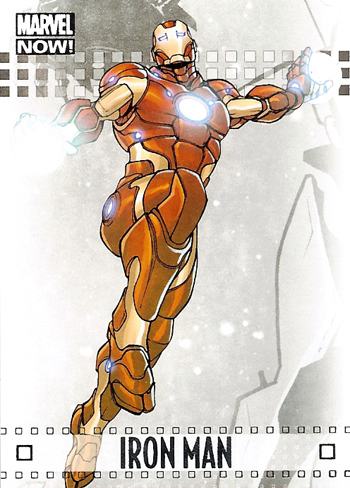 The "Then & Now" inserts give a good look at the differences between the classic characters and the characters as they look today.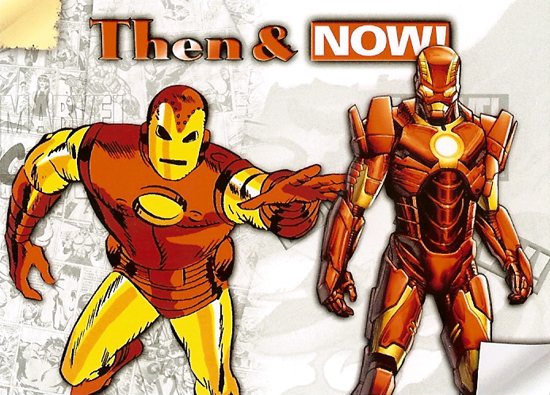 "Cutting Edge Covers" and "Cutting Edge Variant Covers" of key Marvel NOW! comic books can now be found in card form in this set and make for very cool collectibles.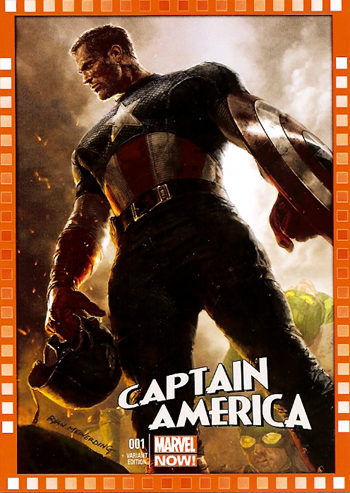 Lucky fans may find autographed versions of these covers by illustrators and creators. And on occasion, as we found, dual autographed versions can be found as well like this one from Leinil Francis Yu and Mark Waid.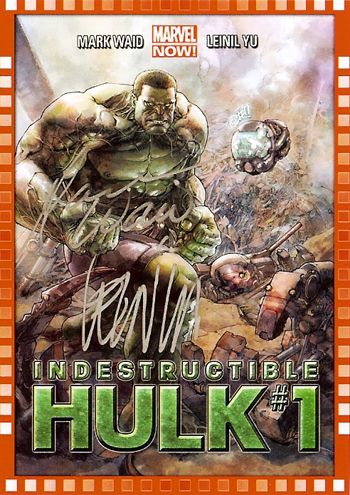 Sketch cards are always an important aspect of comic card releases and as always Upper Deck pulled some of the best talent in the industry to create some miniature masterpieces of Marvel NOW! characters.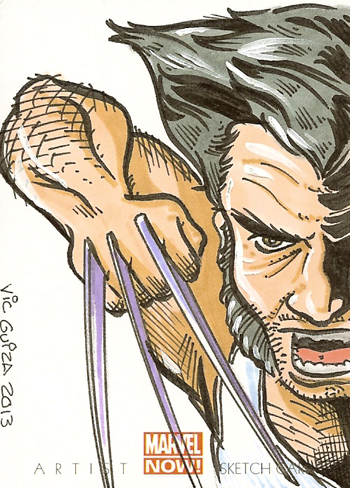 Upper Deck also added some innovation to the set with the "Holo F/X" insert cards that you really have to see to believe with the 3-dimensional attributes of the cards.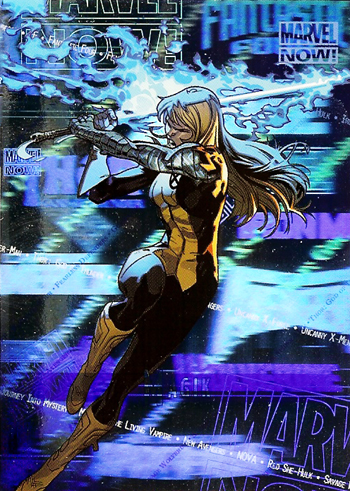 And lastly, rare one-of-one printing plate cards can be discovered at roughly one per case. We didn't find one in the packs we saw, but many have been making their way to online auction sites like eBay. But if you haven't been able to open a box yourself, watch as this Beckett Box Buster video where they do just that!
Upper Deck's Marvel NOW! trading card product is available at Certified Diamond Dealer locations throughout North America and through Upper Deck's network of Authorized Internet Retailers.
Would you like to score all nine cards we showed in this blog for FREE? Just share in the comment section below as to why you would love to open a box of the new Upper Deck Marvel NOW! trading cards. The fan who most skillfully shows their excitement and knowledge of why opening a box would be fun will receive all nine cards shown above. Please keep your submission to four sentences or less. Submissions must be received by Monday, February 3 at 3:00 p.m. Pacific.
Leave a Comment