Upper Deck and Grosnor Distribution's Partnership is Helping Hobby Shops throughout Canada Look Great!
By
Dave Yeates, owner of Grosnor Distribution, wanted to come up with a way to attract more attention to hobby shops his team calls in an effort to help these shop owner's businesses. His inspiration came strangely enough during his morning commute to work.
"One day I saw a building that had an amazing graphic on the windows with hockey players that really caught my attention," Yeates recalls. And every day, coming and going to work, his eyes were drawn to it. "I had an epiphany that we could do something like that with shops by doing window graphics of Upper Deck's best cards for our customers."
The Grosnor Distribution team made them available to shops through a six month promotion last season where fans could win a box of Upper Deck NHL® cards, but the shop they purchased the product from could also score a make-over with one of these custom window graphics.
"Everyone liked the contest last year because it was very easy for everyone to participate in," said Yeates. "Collectors just had to make a box purchase of a current year Upper Deck product and they would receive a ballot for the contest. A new winner was selected every day who received a free box and shops were entered in to win the custom window graphics. There were 180 winners of boxes spread across 64 shops last year."
While scoring a free box of Upper Deck NHL® cards is certainly sweet, hobby shop owners started getting very excited when they saw the window graphics on display at a manufacturer's day at Grosnor Distribution last year. Together Grosnor and Upper Deck worked to get each shop a card of their choosing which helped store owners target the most marketable players in their regions to make an impact for their business. Winning shops were blown away by how great they looked and by how well they worked to draw in new customers. Take a look at some of the stunning custom window graphics Grosnor Distribution had installed for winning shops!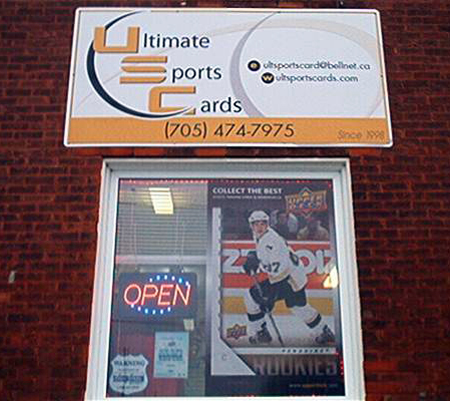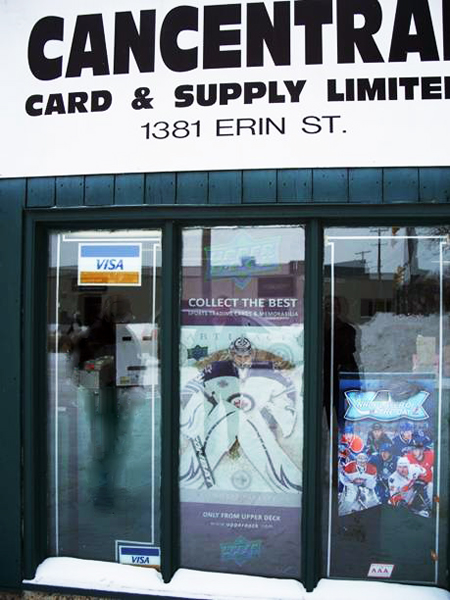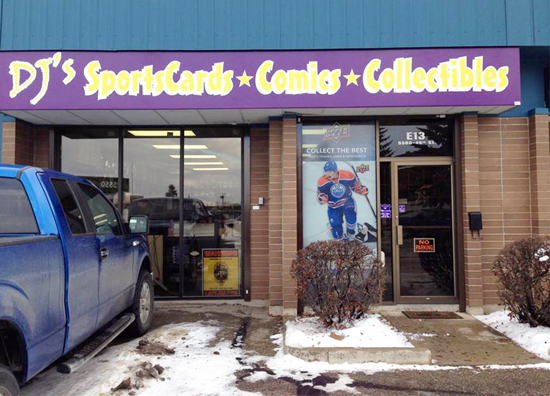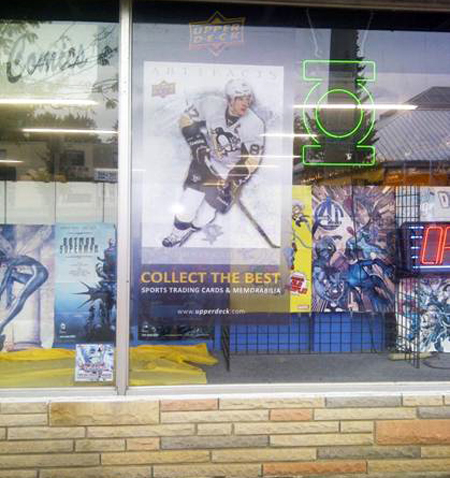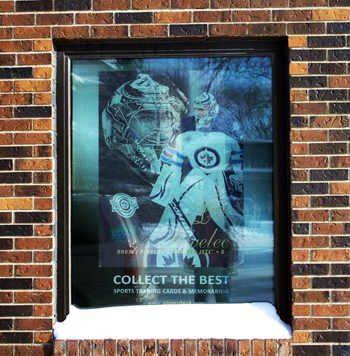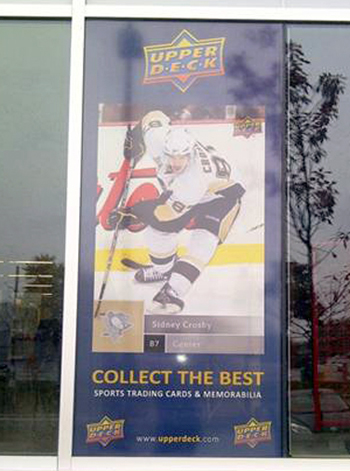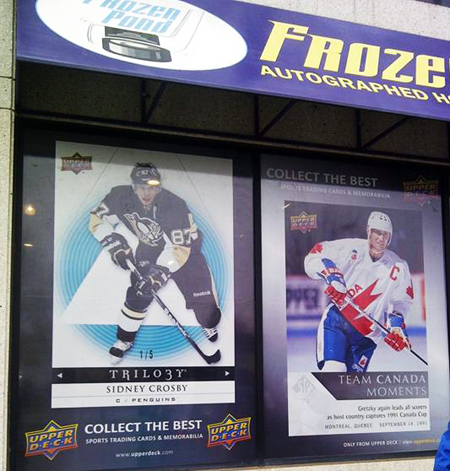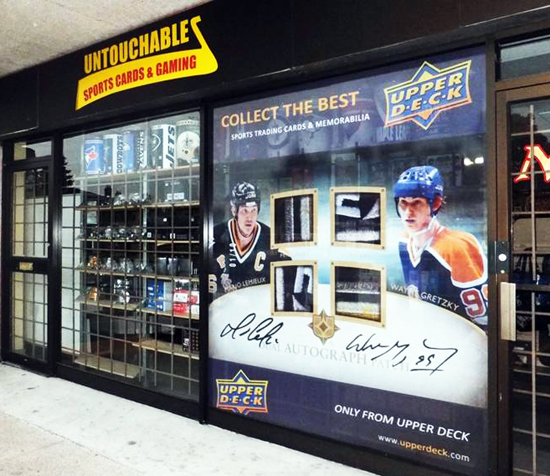 The good news for collectors and shops throughout Canada is that Grosnor brought back the promotion for 2014. The program runs from January 2, 2014 through June 30, 2014. Customers who purchase any 2013-14 Upper Deck Double Rookie Class product (including Upper Deck Team Canada) qualify for a ballot in the contest with a winner selected every day. New for 2014 are 12 instant win graphics for shops and the opportunity for winning fans to forego their box and enter it for the chance to win an entire case if they wish to "supersize" their prize. Upper Deck and Grosnor Distribution are offering up 22 new window graphics for Canadian Certified Diamond Dealers this year.
Canadian Certified Diamond Dealers with questions about the promotion or for more details on how you can participate, please contact Grosnor Distribution at (416)744-3344.
Leave a Comment