Think Small! Upper Deck Celebrates Small Business Saturday by Lending Support to Recently Opened Hobby Shops!
By
Most people often dream of playing professional sports, but for the 99.99% of us who never make the pros, the next best thing is working in the sports industry. One of the ways sports fans can scratch that itch is by opening up a sports collectibles store and Upper Deck is excited to see numbers are on the rise with regard to new shops opening throughout the United States and Canada. To celebrate some of the newly opened shops over the last year, Upper Deck is partnering up with our Authorized Distributors to offer free prize support for these shops to run events around Small Business Saturday.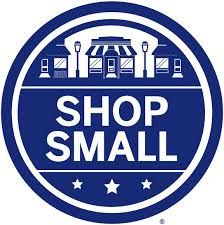 Many brave shoppers will wait in huge lines at large retailers on Black Friday hunting for great deals, but on Saturday Upper Deck encourages you to think small. Everyone has a sports fan on their holiday gift list so make sure to get out on Saturday, November 30 and give some support to those smaller local sports collectible shops in your area.
As we previously mentioned, Upper Deck is sending the shops below some really cool prize support like t-shirts, autograph trading cards and autograph memorabilia to run events around Small Business Saturday. Upper Deck's distributor partners will be working with them to provide refreshments for guests. If you are in an area where one of these new shops are located, pay them a visit on Small Business Saturday to win some great prizes and help support a small business owner during the holidays. Don't miss Upper Deck's Small Business Saturday; it's going to be HUGE!
U.S.A.
Central Sports Cards
791 Central Avenue
Pawtucket, RI 02861
(401)724-2040
Bullseye Collectibles
1824A Merrick Road
Merrick, NY 11566
(516)379-8300
Cardman Sports Cards
322 D Wanaque Avenue
Pompton Lakes, NJ 07442
(862)200-5330
B&B Sports Cards & Collectibles
WashingtonCrownCenter
1500 West Chestnut Street #0753
Washington, PA 15301
(724)993-4168
Kams OTW Cards
825A South Green River Road
Evansville, IN 47715
(812)402-2231
Through the Decades
9008 Taylorsville Road
Louisville, KY 40299
(502)554-7222
Triple B Sports
1635 Triplett Street Suite A
Owensboro, KY 42303
(270)315-5926
Whatnot Collectibles
105 North Market Street
Chatham, IL 62629
(217)697-0045
Collectible Corner
115 Susan Drive Suite G
Normal, IL 61761
(309)319-0589
Canada
Lower Level Sports Cards & Collectibles
189 Henderson Highway
Winnipeg, MB R2L 1L7
(204)421-1299
OT Sportscards
1505 West 66 Avenue
Vancouver, BC V6P 2R8
(604)559-5511
Penticton Sports Cards & Collectibles
288 Westminster Avenue
Penticton, BC V2A 1J9
(250)460-2773
Pax of Wax
2210 Avenue C North
Saskatoon, SK S7L 6C3
(306)382-4325
Hero Video Games (Gaming & Entertainment Products)
870 Dundas Street West
Toronto, ON M9V 1V7
(416)832-6053
Breakaway Sportscards
584 Upper James Street
Hamilton, ON L9C 2Y6
(289)755-0966
Out of the Box Sportscards & Collectibles
2194 Robertson Road
Ottawa, ON K2H 9J5
(613)218-9566
Fan of the Sport
571 Talbot Street
St. Thomas, ON N5P 1C5
(519)207-0422
Breakaway Authentics
286 Lake – Unit 2
St. Catherines, ON L2N 4H2
(905)935-0007
Cardboard Heroes
108 Niagara Street
St. Catherines, ON L2R 2B4
(289)783-195
Maxxblankk Hobby Et Coll.
24 Rue St.Pierre Local #3PT#22
Rimouski, PQ G5L 1T3
(418)731-1544
Leave a Comment