Parenting Tips for Sports Fans: Make Birthdays Special by Opening a Time Capsule for your Kids!
By
Recently I was chatting with a dad who had the really unique idea of creating time capsules for his kids when they were born that they would open on their tenth birthdays. He and his wife included items from the year they were born along with some items they thought they would find interesting when they were old enough to appreciate it. They enclosed newspapers from the day they were born, uncirculated coins from their birth year, ultrasound pictures, birth announcements, baby pictures and some hockey and baseball card packs.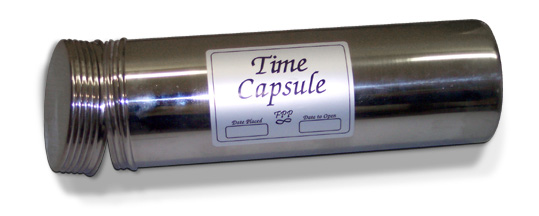 "The packs of cards were in there because my wife and I love sports and I used to collect cards when I was younger," shared David Owen. "The card collecting was passed down from my dad to my brother and me. We included a letter to each son explaining our feelings about becoming new parents. And then it was put away, until their 10th birthday which for my son J.T. came just last week. We had a family dinner and after that he opened up some of his presents and the time capsule we had waiting for him. He acted like everything in there was super old which was funny as it seems like just yesterday to me. My son is just getting into collecting now so having the packs in there was perfect."
As a parent, I think it is pretty awesome to be able to do something simple that shows your kids just how much you love and appreciate them. And the coolest part is that even if you missed it for your kids initially, you can always find older packs from their birth year to put it together before their tenth birthday. So take a little time to do something special like this for your kids, as you can see from J.T.'s expression, it is obviously something that meant a lot to him and will be something he remember for a long time.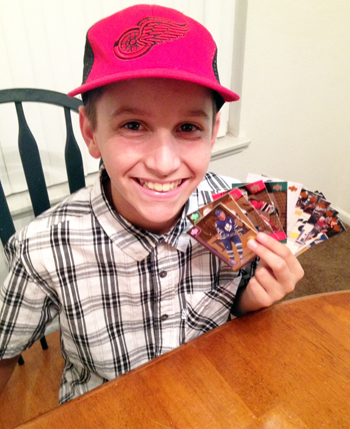 Leave a Comment