Brag Photo: 2013 Upper Deck Star Rookie Cards of Matt McGloin are Catching Fire!
By
The quarterback position is without a doubt the most critical position in the NFL and no matter how much scouts may be sure certain players are a can't miss prospect, they miss more often than not. And of course in the case of players like Tom Brady, the opposite is true as well. Frequently quarterbacks can slip in the NFL Draft and go on to have fantastic careers.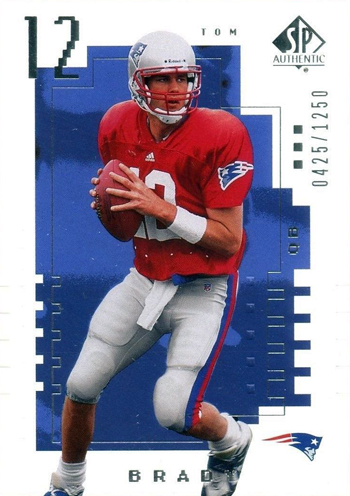 Upper Deck's football team knows this lesson all to well and works hard to include a strong assortment of collegiate quarterback prospects in the company's flagship release each year. So when Oakland Raider fans saw Matt McGloin's strong performance in his first start with the team, many ran to boxes of 2013 Upper Deck Football which is the only licensed mainstream release to include content on Matt McGloin. And you won't just find his regular "Star Rookie" cards in those packs as there are also the Black & White Glossy parallels and autograph parallels to chase as well.
Values on these cards has been surging in online auction sites like eBay for example. And some collectors like Brad Elder are loving it. Elder had one of McGloin's 2013 Upper Deck Star Rookie Autograph cards limited to just 15 copies and he reported on UD's Facebook page that he sold it yesterday for a whopping $260. The only question is, given the extremely limited nature of his rookie cards in the market, could he have gotten more for it? Upper Deck will be including more Matt McGloin content in future releases like 2013 SP Authentic Football so stay tuned for that!
For fans of the Raiders however, this is nothing new. Upper Deck was also the first company to deliver autograph rookie content of the Silver & Black's other talented signal-caller in Terrelle Pryor. So just remember, when you are looking for the deepest rookie selection of future football stars, look no further than Upper Deck Football.
Leave a Comment