When it Comes to School Spirit, Nick Selby of Georgia Tech is Tough to Beat!
By
There is no doubt that collegiate fans are some of the best fans on the planet. Take Nick Selby for example. His passion for Georgia Tech is unmatched by even the most loyal alumni. Selby became a major star online after addressing a group of undergraduates at Georgia Tech and we just loved his enthusiasm. Take a look!
We wanted to surprise Nick for his passion by sharing some Georgia Tech cards with him. As you can see, he was pretty fired up with they arrived!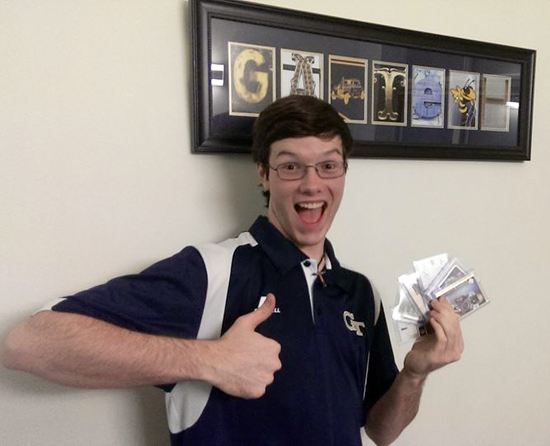 One of Nick's favorite cards he received was a College Tribute card of the Ramblin' Wreck from Georgia Tech. Selby said, "I love telling my friends at other schools one of our mascots is a car"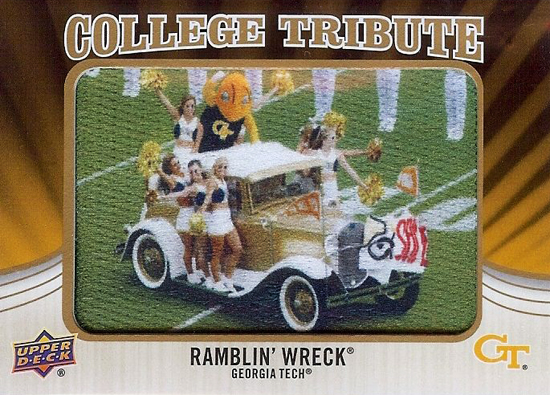 Thank you Nick for the entertainment and inspiring the next generation of engineers at Georgia Tech!
Do you think you have as much passion about your college as Nick? Well tell us about it at UpperDeckMarketing@upperdeck.com. Make sure to include your address and who knows, you may receive a surprise mail day from your friends at Upper Deck!
Leave a Comment