Upper Deck Gives Back by Sharing Cards with Kids at Rady Children's Hospital at Halloween!
By
A major initiative for Upper Deck is sharing the hobby of trading cards with kids. We have made kids a priority at trade shows and partnered with charities that get cards in the hands of kids throughout the USA and Canada. During the Halloween holiday however there is one group of kids that Upper Deck really wanted to look after; the ones who will not have the opportunity to say, "Trick or Treat" at your doorstep.
Staffers at Upper Deck visited Rady Children's Hospital in San Diego and shared over 1500 packs of new trading cards. The in-kind donation included a variety of Upper Deck cards including Marvel packs, Hello Kitty packs, different sports card packs and other kid-friendly cards for the children there.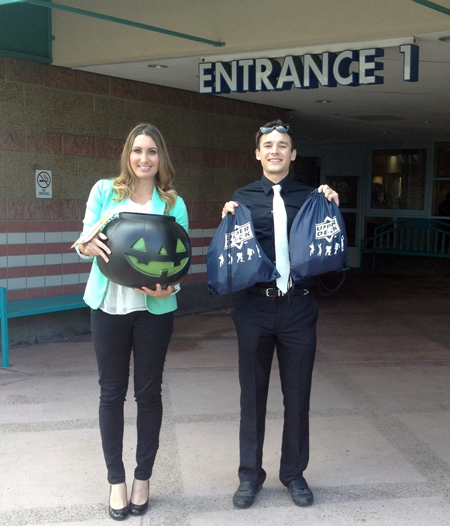 Trick or Treating when you are a patient in the hospital is an unusual experience. The treats are brought to patients by staff. The staff goes from room to room offering treats, and sometimes a trick or two.
"We have around 200 kids in the Hospital this year for Halloween and we will distribute the cards through both the front desk as kids come in, and from a festive associate who will go room to room handing out cards this Halloween," said Belinda Lanois, in-kind coordinator at Rady Children's Hospital.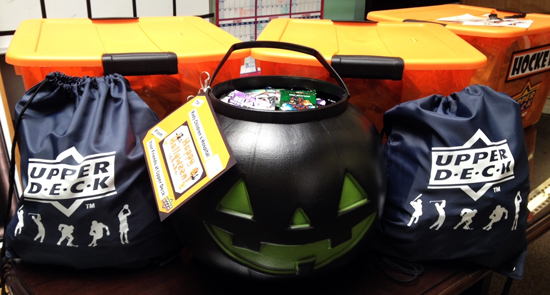 Upper Deck wanted to make sure there was something for all the different kids at the hospital in the donation.
"The cards are great because they reach a wide range of kids," said Lanois. "Not just the sports fanatics, but also the girls who love Hello Kitty, and kids who like comic book heroes. We know the kids will really appreciate them this Halloween."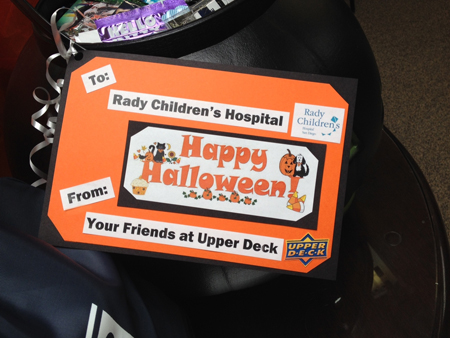 Rady Children's Hospital serves 85 percent of San Diego's children and is a 268 bed facility. The average stay for a child is 3 days. Donations like Upper Deck's card packs make a difference in the day of a patient. These cards will inspire patient smiles, giggles, and curiosity. Upper Deck looks forward to partnering with Rady Children's Hospital in the future. For information on how to donate to this great organization, click HERE!
Leave a Comment