The Perfect Sports Gift Can Bring Any Father to Tears
By
Fathers and sons and even fathers and daughters bond over sports. Upper Deck loves to promote that type of engagement through programs like National Hockey Card Day or UD's Father of the Year promotion. It is awesome to see father's bonding with their kids through sports, and through the gift of YouTube, we saw something like that happen which was really cool!
Brian Kinney wanted to surprise his father, who is a lifelong Cincinnati Bengals fan, with a special experience. His dad had never been to a Bengals game since they live in Connecticut, so Brian felt it was time his father got to experience that. He started by gifting him a new Bengals hat, and then a classic piece of memorabilia in a signed Bengals jersey by current starting quarterback Andy Dalton. It didn't stop there however, check out what he did next (warning, some strong language):
Are you looking to make up to dad for your "Terrible Twos" or the time you told mom he fed you cake for dinner? Follow Brian's lead and do something special that ties back to his passion, sports.
If he loves golf, Upper Deck Authenticated has you covered with two of the games greatest in Tiger Woods and Rory McIlroy. Present him with a piece he will remember forever and then share tickets to an awesome golf event like The Masters or the U.S. Open. Every time he looks at the memorabilia item you got him, he will remember that trip.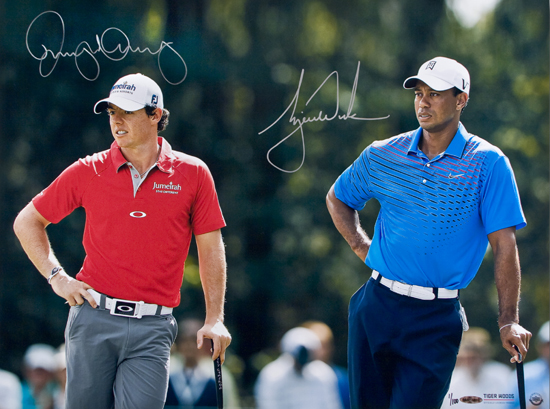 If your dad is a fan of collegiate sports, Upper Deck has you covered as we are the sole licensor with the Collegiate Licensing Company. Upper Deck has produced standalone trading card sets for basketball programs like the University of North Carolina and the University of Kansas. For Football we have produced trading card sets dedicated completely to programs like the Oklahoma Sooners, the Texas Longhorns, the Alabama Crimson Tide and the Notre Dame Fighting Irish. We even have some college specific memorabilia from athletes like Cam Newton from Auburn. Imagine how quickly your adolescent sins will be forgiven when you give your dad tickets to see Notre Dame play in South Bend and some boxes of the Upper Deck Notre Dame Football product to open during the flight!
Or maybe your father is a fan of hoops. Well, nobody does basketball better than Upper Deck. From Michael Jordan to LeBron James, we've got you covered. Share with him a truly memorable piece like the LeBron James "Tegata" piece and then surprise him with tickets to see "King James" hold court in SouthBeach. Any time he gives you the business about having to change your diapers just point to the piece hanging on his wall and he will instantly stop that crazy talk as he reflects on that wonderful memory.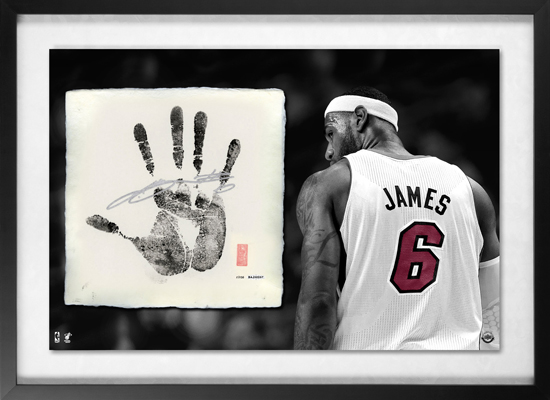 Now if you are a hockey fan, there is something really great you can do for your dad, give him the "Great One." Wayne Gretzky is an exclusive spokesman to the Upper Deck company so get him a cool memorabilia piece along with tickets to the Hockey Hall-of-Fame in Toronto. Have an awesome weekend walking those hallowed halls and let dad know that in your book, he is the "Great One." He'll think about that every time he sees that Gretzky piece in his home or office.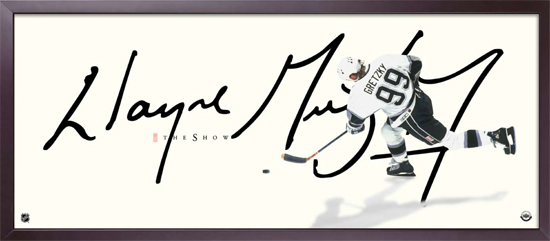 What about dads like Brian's who love football? Well we've got you covered there too. The hottest guy playing these days is Peyton Manning. Surprise him with tickets to the Denver to watch him play and include a signed piece from Upper Deck Authenticated. Watch history together making memories you will both treasure forever, just remember to dress warm!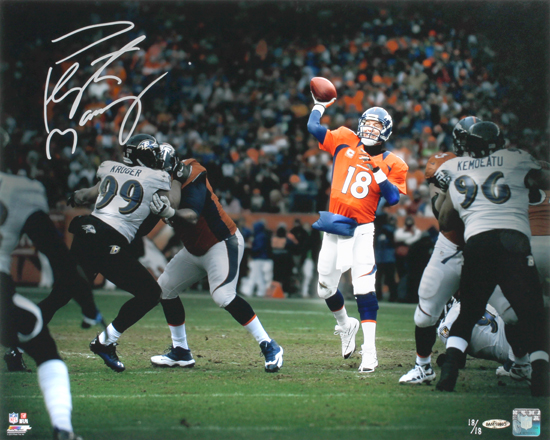 And every dad loves baseball. Upper Deck has produced tens of thousands of awesome trading card sets and collectibles from America's pastime since our inception in 1989. Why not find something unique like a Mickey Mantle autograph UDA bat and tickets to Cooperstown, New York to visit the Baseball Hall-of-Fame?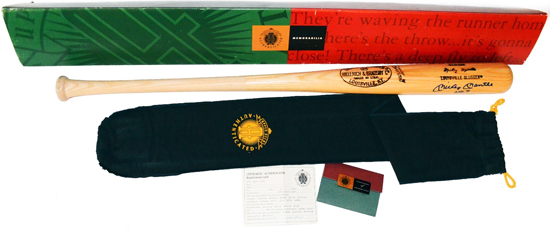 Do something special for the man who helped make you the person you are today and let us know how it goes! Who knows, maybe you and your father will become the next YouTube sensation!
Leave a Comment