Police & Fire Departments Turn Out in Force at Upper Deck Headquarters for "Trick or Trade" Event!
By
Neighbors adjacent to Upper Deck's corporate headquarters in Carlsbad, California made their way out of their buildings recently to find out what was happening at the trading card company. For casual observers, it seemed like something serious was going on as dozens of law enforcement officers surrounded the building with lights blazing and sirens blaring. This was no public emergency however as jovial officers and firemen happily accepted thousands of packs of new trading cards Upper Deck was offering up for the company's annual "Trick or Trade" charity event.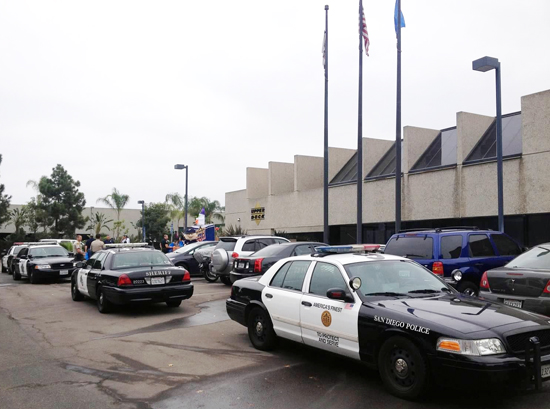 Upper Deck shares popular goodies in the form of sports and entertainment trading cards with these public agencies to pass out for various Halloween programs these organizations participate in this time of year. Not only are trading cards an exciting treat for kids to receive, but they are also a healthy alternative to candy.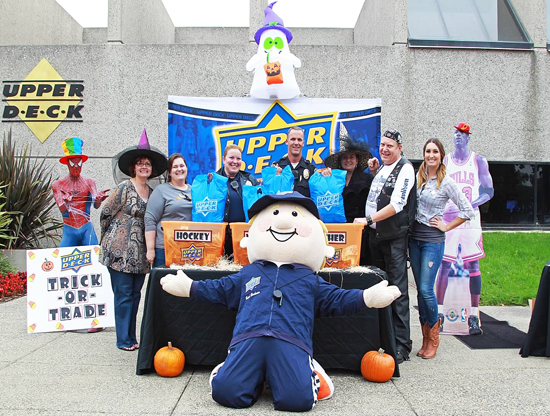 "We can't wait to give the cards out to all of the kids," said Sheriff Casey James from the San Marcos Sheriff Department. "This is such a great idea! We have participated in this event in the past and to be able to come back and do this again is wonderful."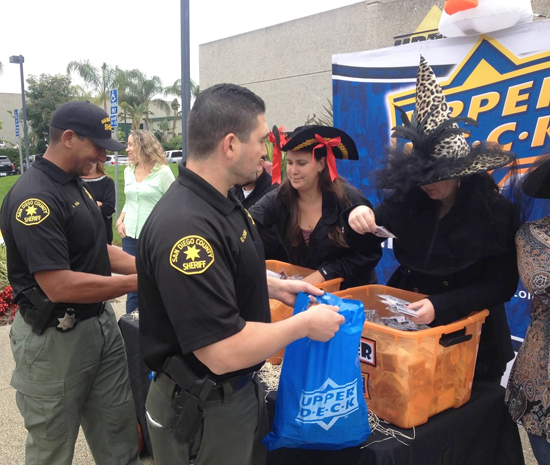 "Kids recognize the Upper Deck cards and get so excited about them," said Mark McCullough from SDPD Traffic. "What a great concept."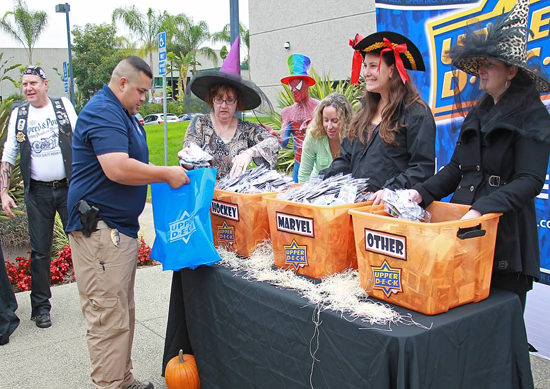 Over 25 different Police Departments, Sheriff Departments & Fire Departments showed up at our headquarters and were given more than 30,000 packs of cards which varied among our sports and entertainment products. Upper Deck's mascot, Coach Cardman, even made an appearance.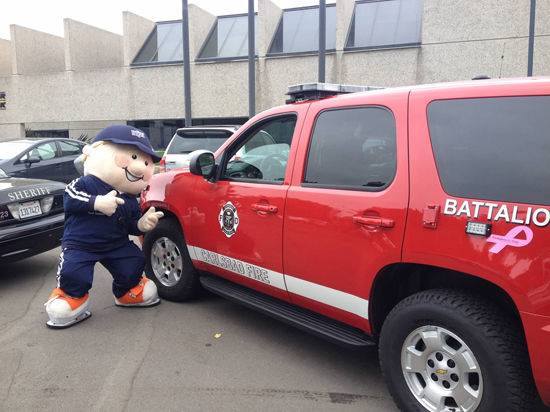 Those involved were in great spirits. Ron Hogan who is a Senior Patrol Volunteer with the Carlsbad Police had this to share, "What did the adult ghost say to the kid ghost? Don't spook until you are spoken to."
Coach Cardman along with other Upper Deck employees were excited to help the representatives load up bags with cards and assist them to their vehicles. After dropping a bag however Coach Cardman had to take a time out in the back seat of a vehicle while officers debated whether to haul him in over the blunder. Luckily for Coach Cardman they let him off with a warning.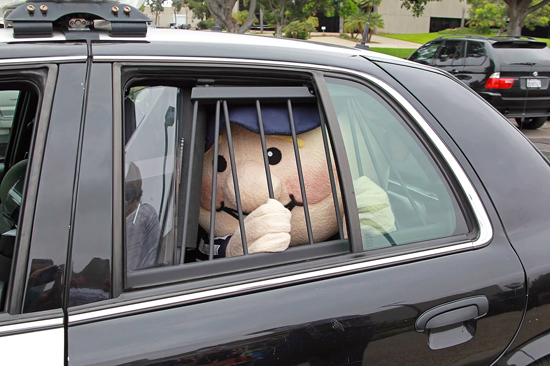 Overall, the event was a huge success and we hope that the kids in the local community will be excited to receive Upper Deck trading cards this Halloween. "Trick or Trade!"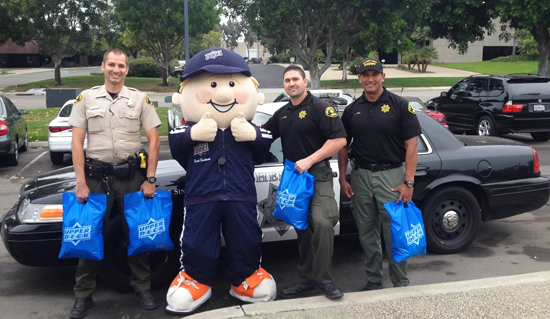 Leave a Comment