Upper Deck Assists in Curing Nashville Predators Rookie Austin Watson of his Fish Phobia
By
The Nashville Predators are a relatively young franchise, but they have established some traditions early on. Like the fan practice of throwing a catfish on the ice from time to time to celebrate the team's southern roots and also to see how members of the ice crew deal with removing these flying fish.
Austin Watson is a tremendous talent and many believe he will be a big star in the NHL for the Nashville Predators. Already fans are chasing down rookie cards of this young gun.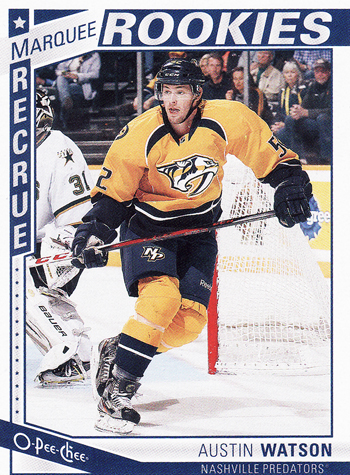 There is just one thing standing in between this young rookie and superstardom: fish. That's right, Austin Watson has a fish phobia and Upper Deck went all out to bring in an expert to cure him of this aversion to the scaley creatures from the lake. Take a look at how it went!
Leave a Comment