Trading Cards Never Looked So Good: How to Make Earrings and Necklaces Using Upper Deck Sports Cards
By
Are you a sports fan looking to show support for your team or favorite player? Well here is a new way to do so! Upper Deck staff used Goodwin Champions mini cards make earrings and necklaces showing off our favorite cards in a brand new way.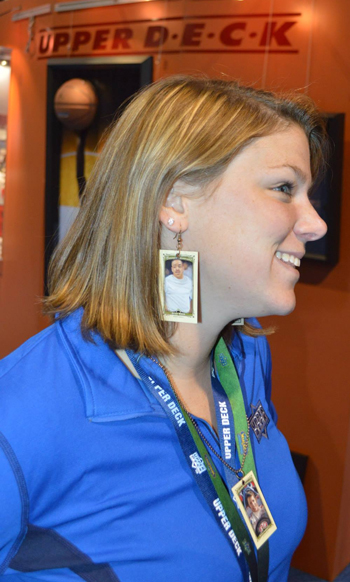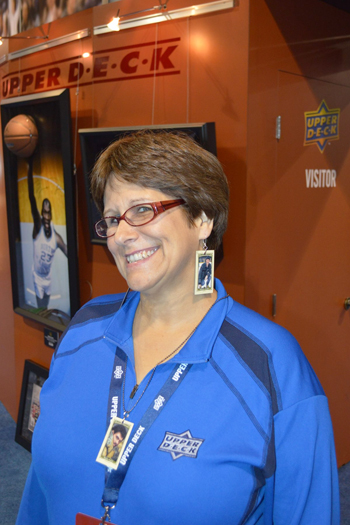 Here are some quick and easy tips on how you can look stylish just like the Upper Deck staff did at the 2013 National Sports Collectors Convention:
1. Pick out your favorite Upper Deck mini trading cards to use, but you probably don't want to use the rare ones!
2. Punch a hole at the top center of the trading card and insert an eyelet (typically found in scrapbooking supply stores).
3. Then use a jewelry jump ring to attach the earring back. You can get the jewelry jump ring and earring back at a jewelry store.
4. You can also use a variety of jewelry chains to attach the card to wearing it as a necklace.
5. Sport your new trading card accessories to the game, sports bar or gathering!
The big question is will this fashion statement spread to men? Hmmmm… Probably not.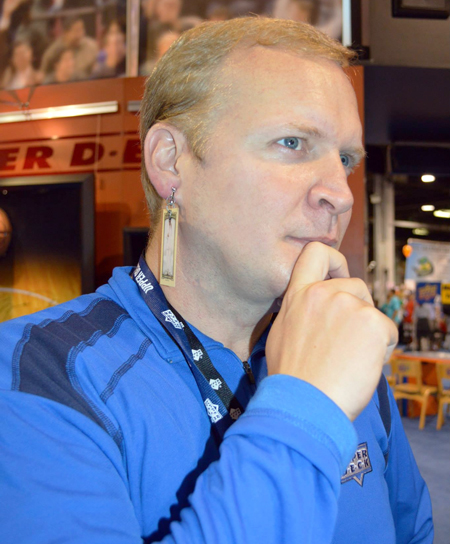 Leave a Comment