Visit the Hockey Hall-of-Fame for NHL Team Fan Days this Summer and Score a Historic Collectible!
By
Things are heating up at the Hockey Hall-of-Fame this summer and Upper Deck partnered with the hallowed hall of hockey to produce a special incentive to visit this summer. The NHL Team Fan Days are an awesome promotion celebrating each of the NHL's active franchises. On 30 select days this summer, the Hockey Hall-of-Fame will spotlight a different team and the first 1,000 fans can score a limited-edition Upper Deck game-worn jersey card of a captain or alternate captain from that team with paid admission. It's a promotion that collectors will want to get in line for and another great reason to visit the Hockey Hall-of-Fame.
The promotion began this week so now is the time to make your plans to visit for your favorite team's featured day. Or visit everyday in an effort to put the entire 30-card Hockey Hall-of-Fame game-worn jersey card set together! Check out some of the cards available in this special set:
The trading card promotion coincides with a special exhibit called the "NHL Captains – Class of 2013!" which is a display of 30 game-worn jerseys from each of the players featured in the card set. This compelling promotion allows fans to see all these captain and alternate captain jerseys and then take a piece home with them in the form of a game-worn jersey card. Upper Deck and the Hockey Hall-of-Fame are pleased to work together to provide hockey fans a way of remembering their visit by adding a limited collectible to their collections through this promotion.
And besides the cards, there are a variety of other reasons to visit on your team's special day with promotions for fans wearing team apparel and the chance to win a variety of prizes. Visit the official Hockey Hall-of-Fame website for more details and make sure to follow the Hockey Hall-of-Fame on Twitter and like them on Facebook!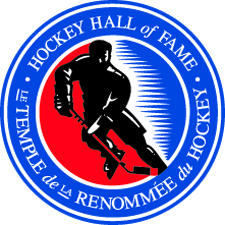 Leave a Comment