Upper Deck Exclusive Spokesman Landon Donovan Wins 2013 CONCACAF Gold Cup Most Valuable Player
By
After taking a brief hiatus from the game of soccer, Landon Donovan returned to Team USA and delivered an amazing performance throughout the 2013 CONCACAF tournament helping him win the Gold Cup Most Valuable Player award. Team USA defeated Panama 1-0 on Sunday to extend the team's record winning steak to 11 games. And throughout, Donovan was clearly the best on the field for any team.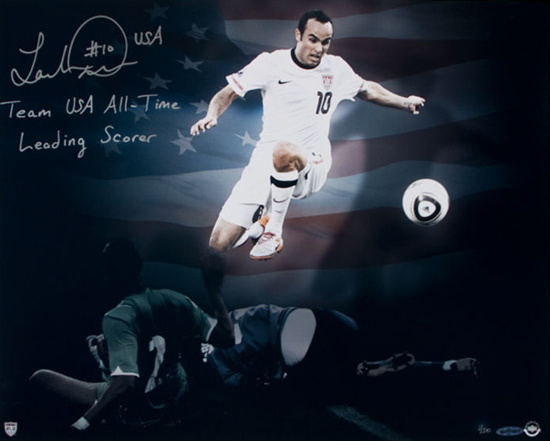 Donovan finished the tournament with 18 career Gold Cup goals and seven goals in 2013 to lead the team. Donovan reaffirms his position as America's greatest soccer star.
And only Upper Deck can bring collectors autographed trading cards and memorabilia of this global icon through our exclusive agreement with him. New collectibles celebrating Donovan's amazing career are in the works, but supporters of Team USA are invited to check out some of the awesome items available through Upper Deck's online store now!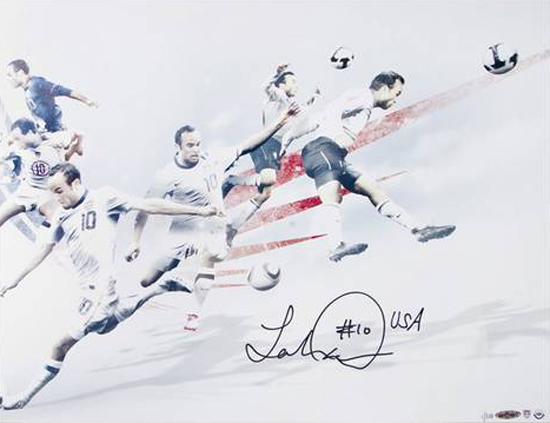 Donovan supporters have proven to be some of the most passionate fans who will go to great lengths to procure items signed by the star. Take a look at this interview we did with one such fan at last year's National Sports Collectors Convention.
Leave a Comment