Brag Photo: Julio Jones Returns Outstanding Autograph Cards to Upper Deck!
By
Julio Jones has quickly established himself as one of the more prolific receivers in the league after his remarkable career at the University of Alabama. After with a lot of hard work, Upper Deck's Athlete Relations Team was able to secure a signing session with Julio and we are happy to report all of his outstanding autograph redemption cards have been signed and returned. We have already begun the packaging process on these cards and they will start shipping next week. Take a look at some of these hard-signed beauties!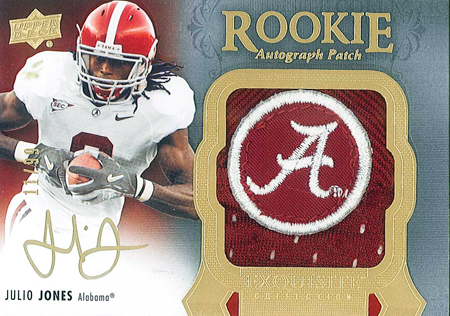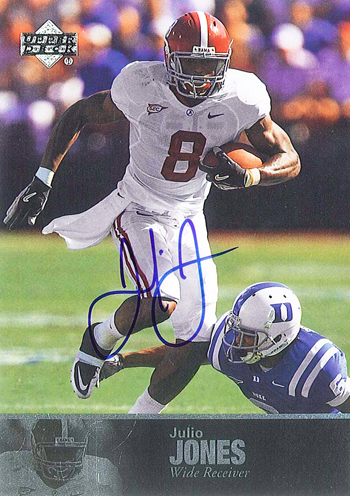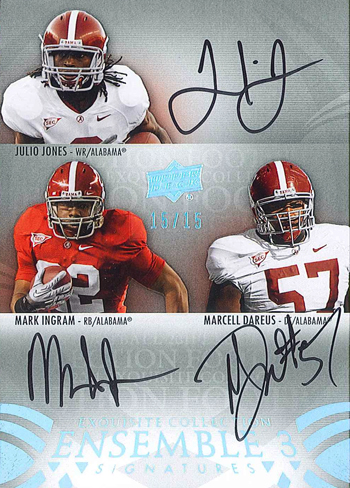 What makes this acquisition even more exciting for Upper Deck is that is moves the company to less than 800 total autographs outstanding for football, many of which are from new projects. This is a part of Upper Deck's continuing effort to reduce the number of redemption cards in products to bring collectors the best pack opening experience in the industry.
Leave a Comment