Upper Deck to Release a Stanley Cup Box Set for the Chicago Blackhawks Featuring Jonathan Toews, Corey Crawford and Conn Smythe Winner; Patrick Kane
By
One of the top questions Upper Deck's Customer Care Team received after Jonathan Toews hoisted the Stanley Cup for the Chicago Blackhawks was, "Will Upper Deck create a box set commemorating this amazing team and memorable NHL Stanley Cup Final?" We are pleased to announce today that Upper Deck will be producing a commemorative set for the Chicago Blackhawks team!
The 30-card set will feature 25 player cards from members of the team along with five "Season Highlights" cards. Additionally there will be an awesome 3 ½" x 8" commemorative box topper card that features a celebratory shot of the team after the memorable victory in Game 6. The suggested retail price for the set is just $19.99 and it will be the perfect gift for the Blackhawks fans who enjoyed a season for the ages. The set will be available in late July and will of course feature the players who made headlines this series like Jonathan Toews, Corey Crawford and the Conn Smythe Winner; Patrick Kane. Pre-order your 2013 Chicago Blackhawks Stanley Cup Champions Box Set Today!
Enjoy some images of the set!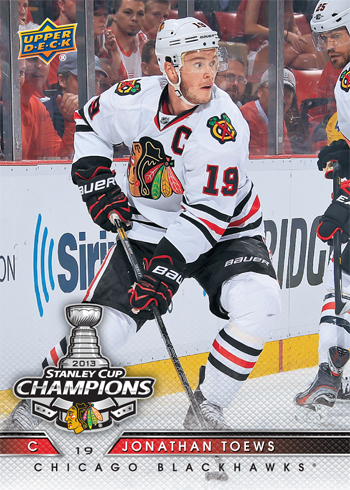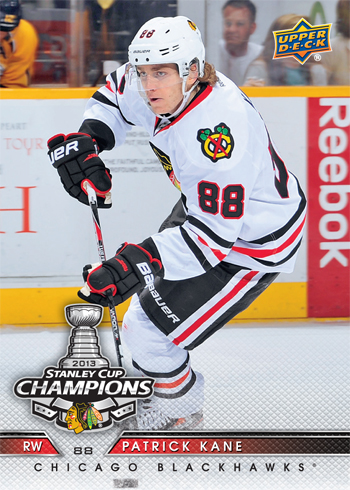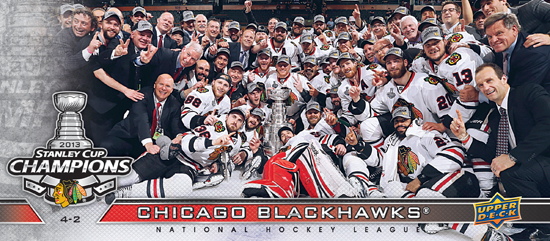 Additionally, Upper Deck Authenticated has produced some pretty compelling pieces for members of this Chicago Blackhawks team over the years like Jonathan Toews, Duncan Keith and Patrick Kane. Some items are still available on Upper Deck's online store for the champs, take a look!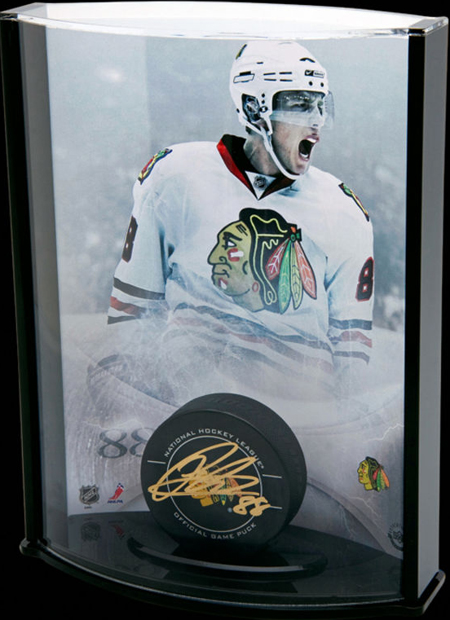 Leave a Comment