Brag Photo: Classical Art Masterpieces Reimagined for Upper Deck's Release of 2013 Goodwin Champions
By
Upper Deck's annual release of the Goodwin Champions brand is the company's opportunity to debut some innovative and unique new trading card concepts to fans. The 2013 set that is scheduled to release mid-July will definitely deliver an impressive lineup of new inserts sets the likes of which have never been seen before like new Museum Collection Relics, the Elements and the End of Days insert sets.
One of the most impressive new insert sets found in 2013 Goodwin Champions though is definitely the "Art of the Ages" cards which are each one-of-one, hand-painted replicas of classical art masterpieces. The artists Upper Deck commissioned to create these works of art each autographed the back of the cards as well. There will be close to 300 different cards available from such legends as Leonardo Da Vinci, Vincent Van Gogh, Claude Monet and many more.
We received the cards in house recently and the building was buzzing as staff tried to take a gander at these one-of-a-kind masterpieces that truly are a much different take on a traditional artist sketch card. The attention to detail on a canvas just 2 ½" x 3 ½" is amazing to behold and it is likely collectors lucky enough to pull one of these cards will feel like they belong in a museum. Enjoy a small assortment of live scans of the "Art of the Ages" cards that can be found in 2013 Goodwin Champions.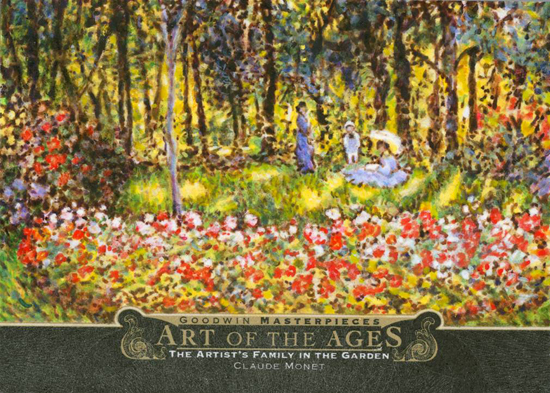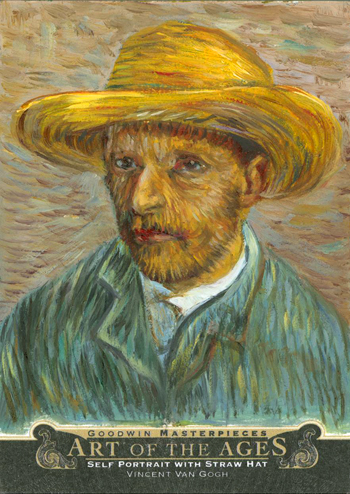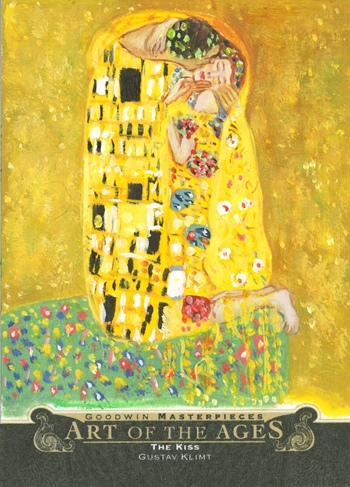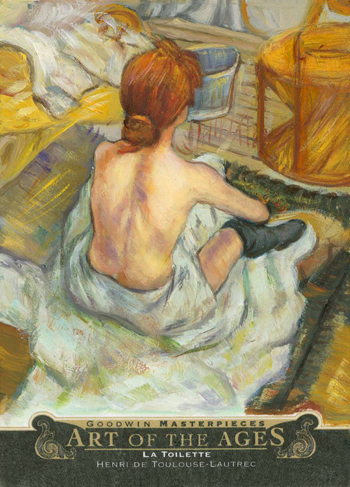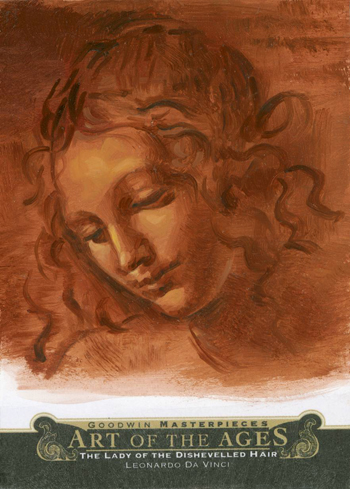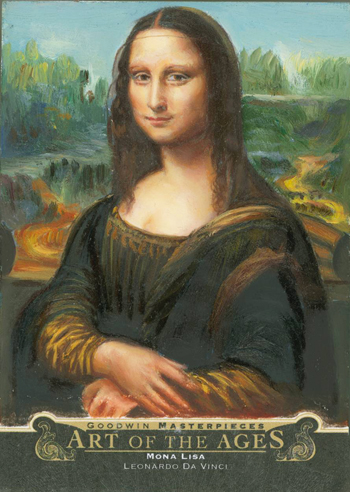 Leave a Comment