Collecting the Top Ten American Military Professional Athletes
By
Upper Deck has always been a proud supporter of the United States Military. Upper Deck works hard to show our appreciation of the military through philanthropic efforts and by including veterans into new trading card sets. We have even incorporated military moments on trading cards in sets like Goodwin Champions.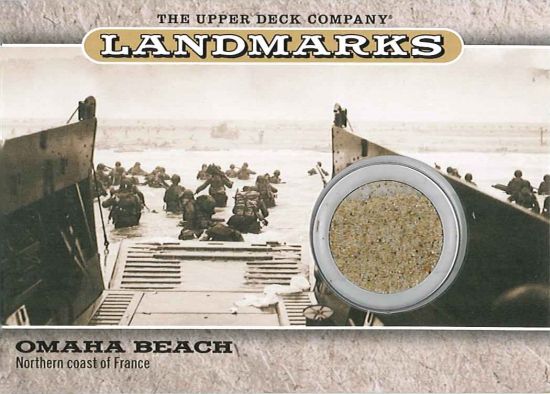 This Memorial Day Weekend, we would like to acknowledge some athletes who proudly served their country. As you enjoy this long weekend, take moment to recognize those who lost their lives in order to secure your freedom. Here is our top ten list of athletes of great American athletes who risked their lives and careers in order to serve the greater good:
#10 – David Robinson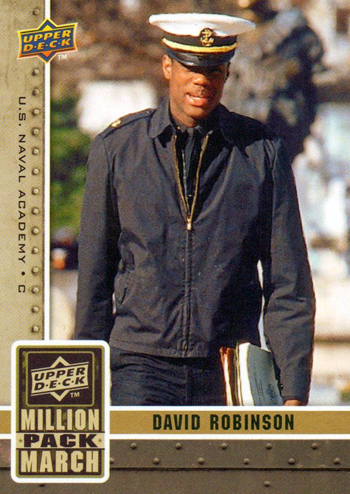 Robinson won the Naismith and Wooden award during his senior year at the United States Naval Academy. After graduating from one of the nation's top military schools, David served for two years in the Navy. After serving his country, David dominated the NBA and the Olympics.
#9 – John Wooden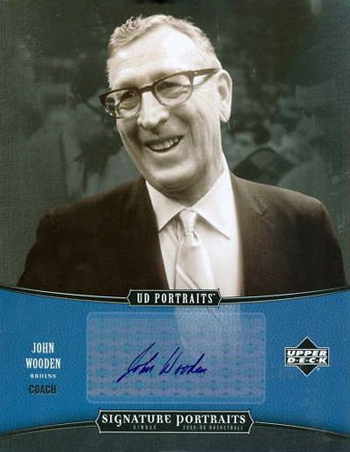 Wooden is a three time All-American and helped Purdue win the 1932 National Championship. After a successful academic and athletic career at Purdue, Wooden enlisted in the Navy after the attack on Pearl Harbor. Wooden was a lieutenant when he left the Navy and went on to become one of the greatest coaches in college history with UCLA.
#8 – Yogi Berra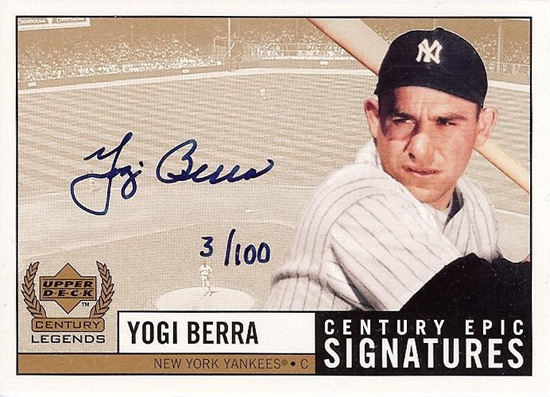 Yogi served in the United States Navy during World War II. Berra was a gunner's mate on a ship off the coast of Normandy during the D-Day invasion. Berra went on to be one of the greatest players in New York Yankee history.
#7 – Bob Feller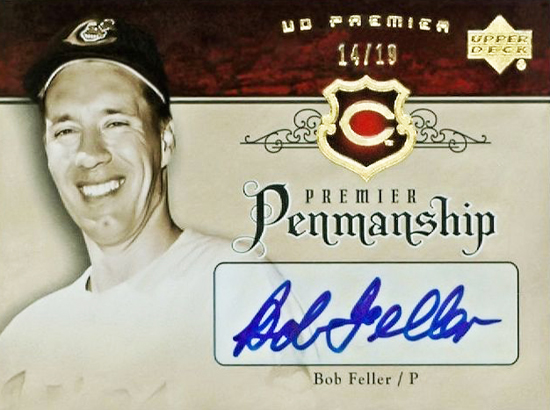 Bob Feller was the first MLB player to volunteer for active duty after the Pearl Harbor attack. Feller returned to the MLB after serving for four years on the USS Alabama as an anti-aircraft gun captain. When he retired in 1956 after an 18-year professional career, Feller was a World Series champion and eight-time All-Star and pitched three no-hitters.
#6 – Bobby Jones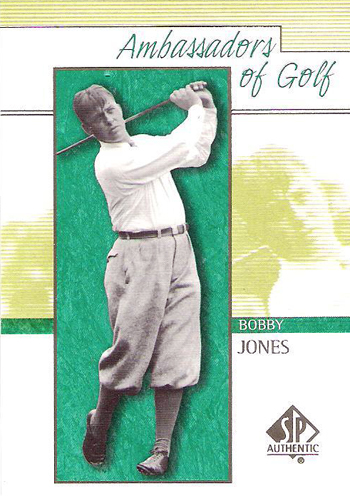 Though he only played as an amateur, Bobby Jones is considered to be one of the greatest golfers ever. Jones won all four of the major golf tournaments in 1930. Jones served as an officer in the United States Army Air Force during World War II. He bought and developed Augusta National in Georgia and raised cattle on the land in order to help with the war efforts.
#5 – Hobey Baker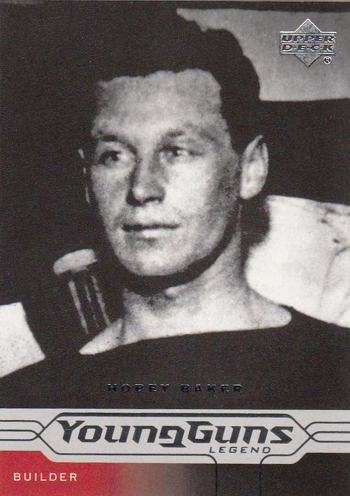 Hobey is considered to be the United State's first superstar hockey player. After dominating at Princeton University, Baker enlisted in the United States Army Air Force during the World War I. After surviving the war and receiving numerous military awards, Hobey died in post-war plane accident. The Hobey Baker Memorial Award is given to the top NCAA athlete each year.
#4 – Jerry Coleman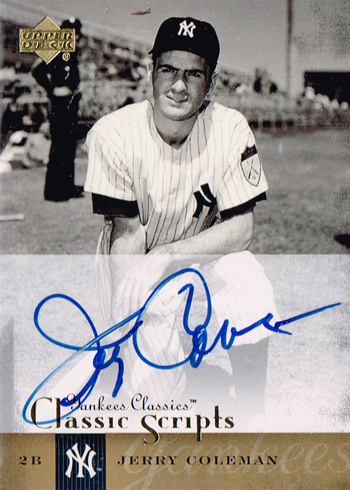 Jerry Coleman is the only Major League Baseball player to have seen combat in two wars. Coleman flew in 120 combat missions during World War II and the Korean War. Coleman went on to win four World Series championships with the New York Yankees. After his professional career, Coleman excelled in sports broadcasting.
#3 – Ted Williams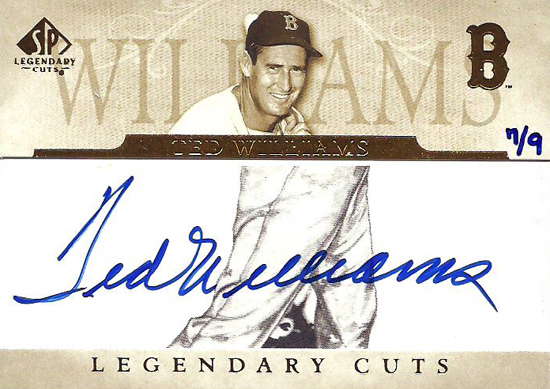 After his first Triple Crown season, Ted Williams served as a flight instructor during World War II. Williams was recalled back to duty in the beginning of the Korean War. He flew in 39 combat missions before being forced to stop flying due to an inner ear infection. In his 21 year career with the Boston Red Sox, Williams won the Triple Crown twice, was an All-Star 17 times, was the last player to bat over .400 in a single season and twice was the American League MVP.
#2 – Rocky Bleier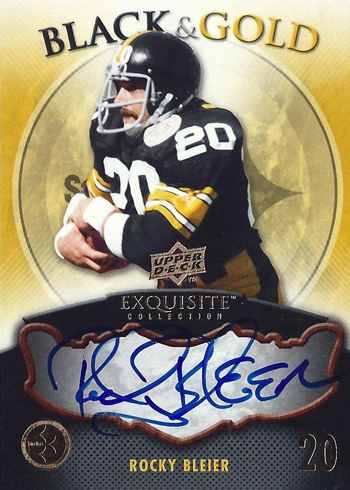 After playing for one year in the National Football League, Rocky was drafted into the Army and was shipped over to Vietnam. While on patrol, Rocky's platoon was ambushed and he suffered a severe leg injury from grenade shrapnel. After being told that he would never play professional football again, Rocky attended the Steelers training camp one year after the ambush. When he retired in 1980, Bleier had 3,865 rushing yards, 1,294 receiving yards, 25 touchdowns and four Super Bowl Championships to his credit.
#1 – Pat Tillman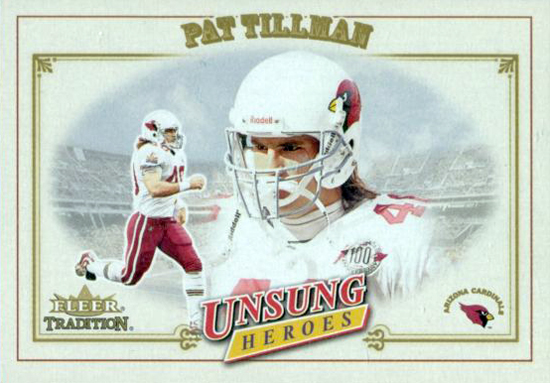 Pat Tillman is an American hero, pure and simple. Eight months after the attacks on Sept. 11, 2001, Pat Tillman chose to leave his professional football career with the Arizona Cardinals ($3.6 million contract) and join the U.S. Army. He served a tour in Iraq before being redeployed to Afghanistan. He was killed in a friendly fire incident. He was awarded a Silver Star, Purple Heart and a posthumous promotion.
There is another American hero Upper Deck is hopeful can someday make the big leagues in Doc Jacobs who recently received his first-every Upper Deck card which can be found in 2013 Goodwin Champions coming out right after the 4th of July.
We want to share a special item from Doc Jacobs and Tommy Lasorda with our fans this Memorial Day with an autographed baseball signed by both veterans limited to just six total copies.
In the comment section below, please share why you feel Doc Jacobs and other military veterans who are athletes are worthy of an Upper Deck card. Please keep your comments to four sentences maximum. The person who most skillfully provides the most patriotic and original response will be selected to receive the baseball signed by Doc Jacobs and Tommy Lasorda with a certificate of authenticity from Upper Deck Authenticated. Comments must be received by Tuesday morning at 9:00 a.m. Pacific. Thank you to all those who participate and to all those who have served!
Leave a Comment