Will Jason Collins' Announcement Create Excitement around his Basketball Collectibles?
By
Earlier today Jason Collins made the brave announcement through Sports Illustrated that he is gay. And while there have been a bevy of stories written about how the first gay athlete to come out in the big four of American sports (NFL, MLB, NBA, NHL) would likely earn millions in endorsements, that doesn't seem to be what Collins is after. In fact, right now he is currently a free-agent, just looking to sign with a team next season. His decision to make this announcement comes on the heels of the Boston Marathon bombings where seeing how quickly life could be taken reinforced his decision to come out now to, "live truthfully."
His story is a very compelling one and definitely worth reading, but then comes the question for our industry, "What does this historic announcement mean for Jason Collins collectibles?"
Collectors love "firsts" in sports, but how will they respond to this story, especially considering Collins is an athlete at the tail-end of his career? Stories like this where an athlete that hasn't been very collectible in the past and suddenly jumps to national prominence frequently cause collectors to go back through common cards from that athlete's rookie season (in Jason Collins' case that would be 2001-02). At this time there is very little in the market for his collectible cards from that year online sites like eBay and Amazon, but that will likely change by the end of the week.
Will his rookie cards become $1000 collectibles? Most likely not, but this courageous announcement will likely give them a shot in the arm and create renewed interest in them. There will undoubtedly be fans that see Collins as a source of inspiration and would like to have a collectible of not just the player, but the man.
For those fans interested in Jason Collins rookie collectibles, here is just a small gallery of cards to be on the lookout for from 2001-02 NBA Upper Deck and Fleer brands.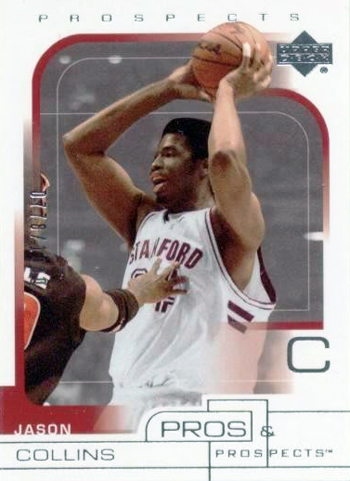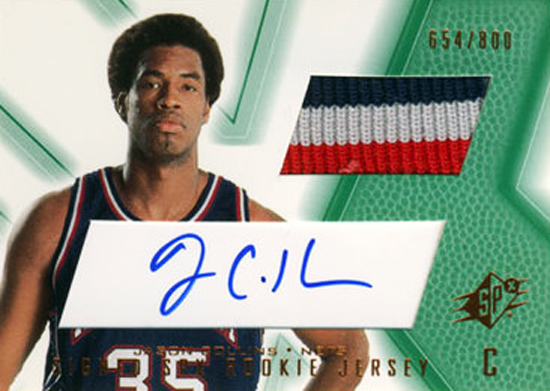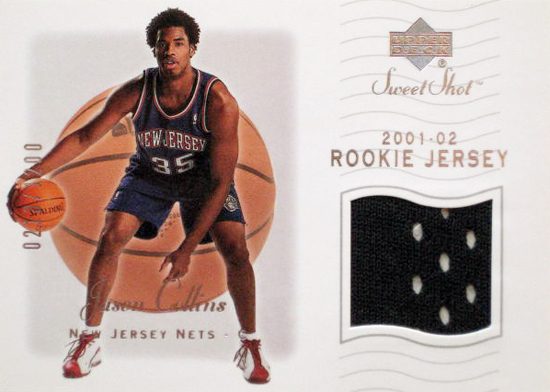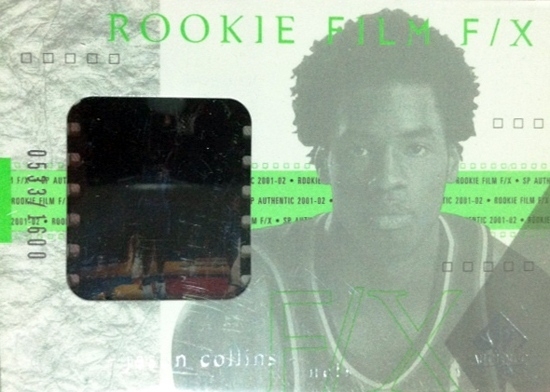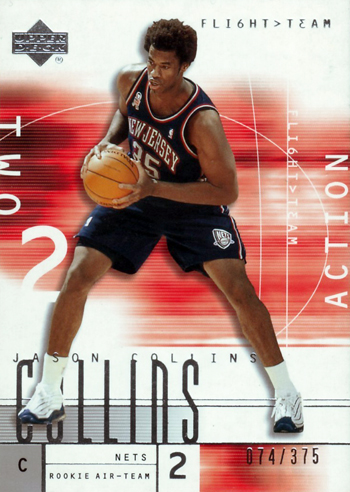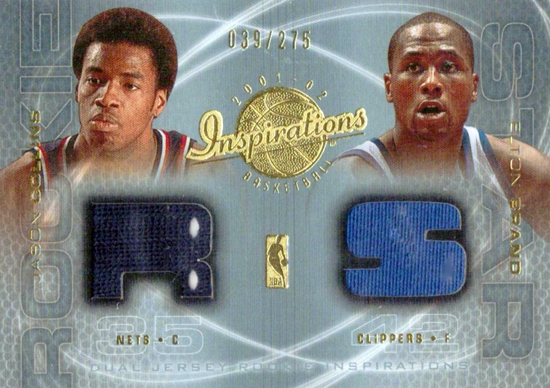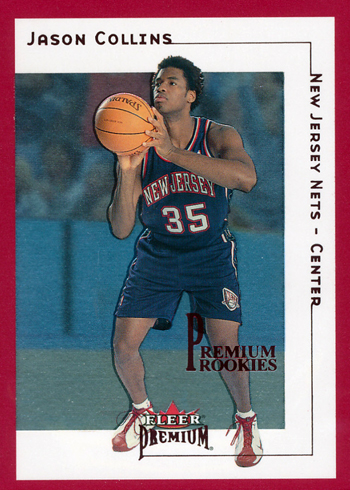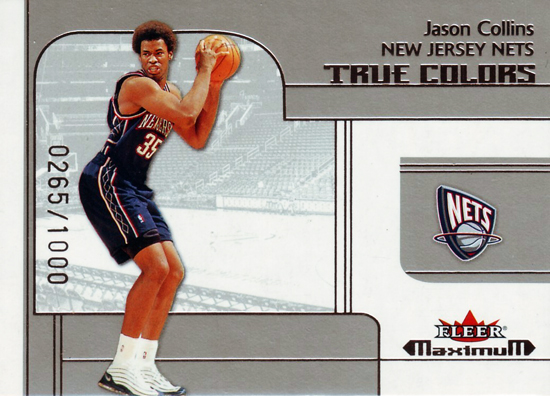 Leave a Comment