Brag Photo: LeBron James Believes Titles are More Important than Streaks
By
The Miami Heat winning streak captured huge media attention around the globe. When would it end we all asked, but the Heat just kept on winning and winning until finally the unthinkable happened. They lost. A remarkable 27 wins in a row before falling to the Chicago Bulls on that road 101-97.
And at the center of it all was LeBron James who many believe locked up his fourth NBA Most Valuable Player Award during this memorable streak. Upper Deck had a signing session with "King James" the day after the streak ended to have a variety of new memorabilia items and trading cards signed for upcoming releases.
Check out some of the cool images from what got signed by LeBron: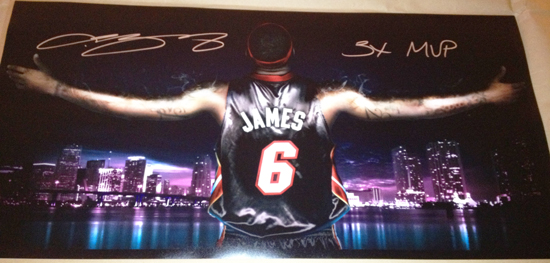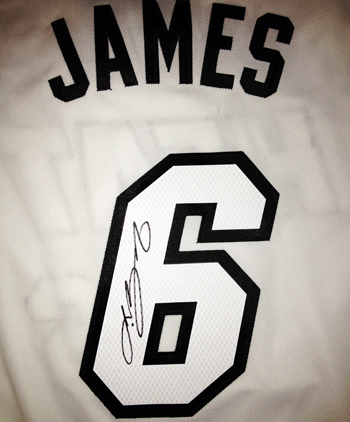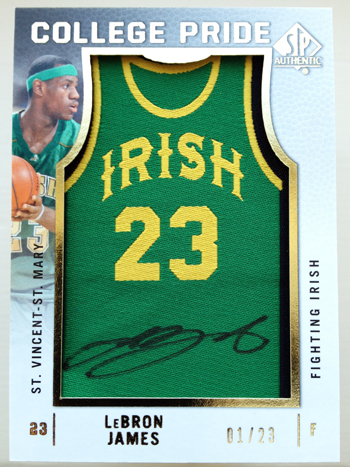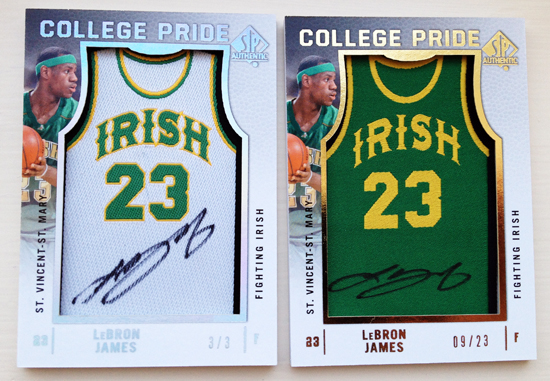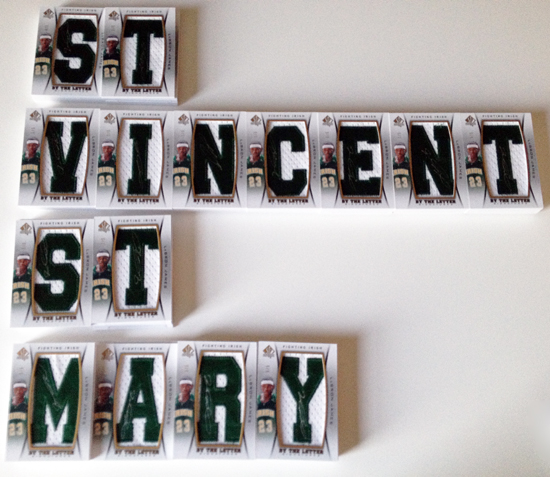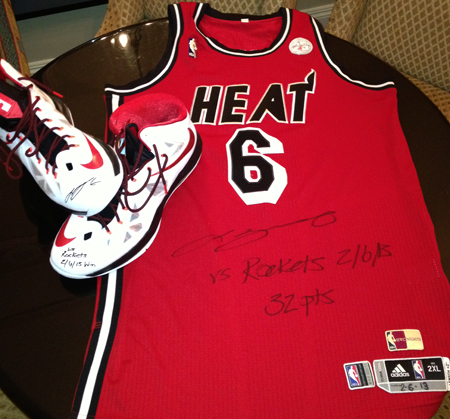 There were a couple items that were extremely cool, like this selection of game-used shoes from the streak:
And then these two promotional posters that LeBron James added some really meaningful quotes to. It seems that even after the streak came to an end, LeBron is focused on his ultimate goal of winning more titles.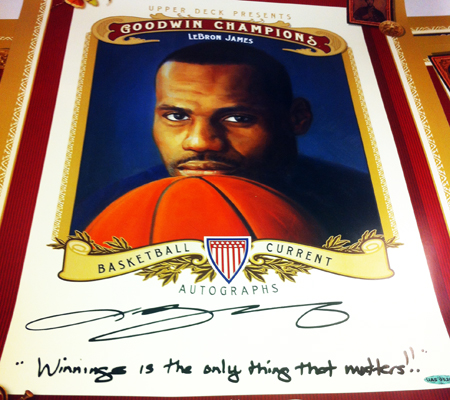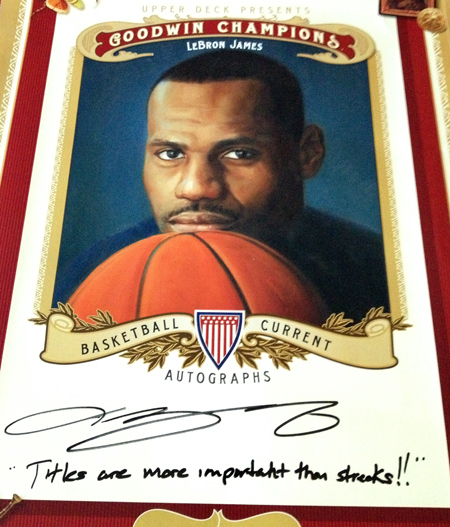 Leave a Comment