The St. Louis Blues May Have Something Special in Goalie Jake Allen
By
Goaltenders are likely the most important player on the ice in the NHL and a hot goaltender can put a team on his back on the way to a championship run. So when you see a rookie goalie come in and make an impact, especially in a good hockey city like St. Louis, collectors start to take notice. Recently against the Calgary Flames, Jake Allen had what many people are calling the save of the year. And after watching this, it is very hard to disagree.
Allen is one of the group of holdover rookies who are debuting in 2012-13 NHL trading card releases, but with the shortened season there are less products and less cards being produced. That means rookie cards of a player like Jake Allen may be hard to find if demand spikes up on him. Here are a few cards St. Louis Blues and goaltender fans will want to pick up now before demand gets too high.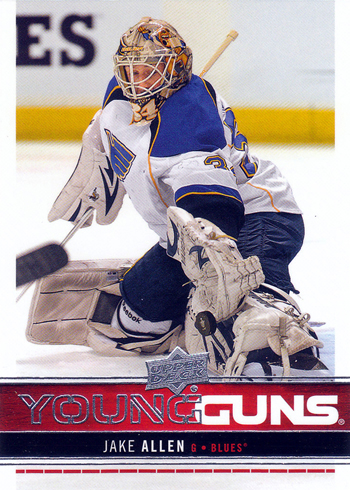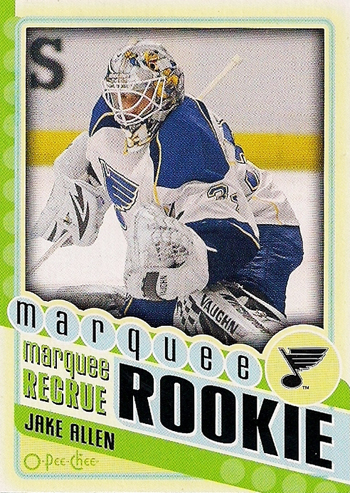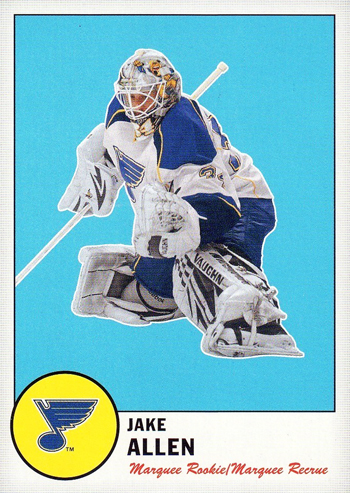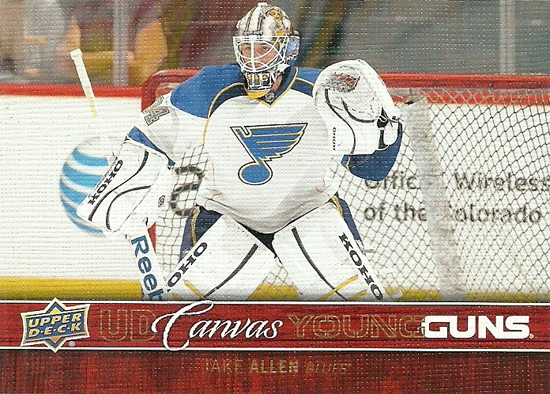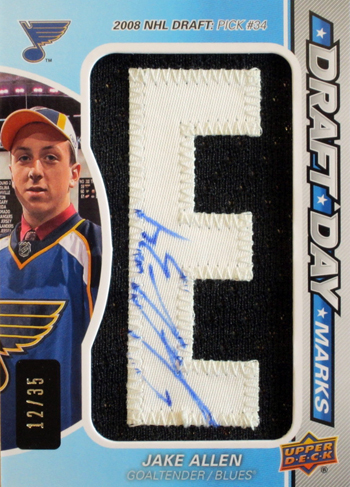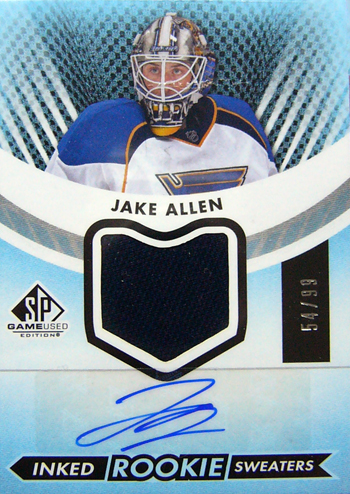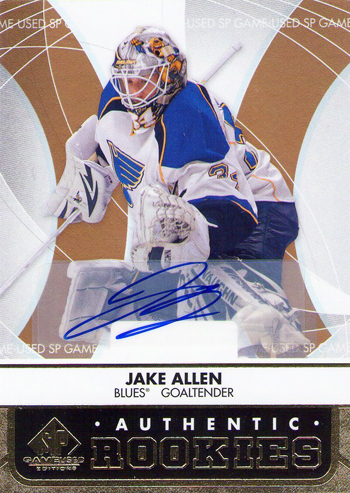 Upper Deck has enjoyed a good relationship with Jake Allen. We filmed a fun Rookie Boot Camp video with him awhile back about mental toughness. And clearly Allen is tough enough to play in this league. We hope he has a bright future with the Blues and look forward to more memorable saves in the years to come with the team.
Leave a Comment