Resolve to Add One Great Memorabilia Piece to Your Collection in 2013 & Score!
By
It's a new year which means it is time to make new years resolutions. Working in the sports industry I frequently see amazing memorabilia items that I would love to add to my man cave, but I just say to myself, "someday."
Let's make this the year we drop the hammer and make the move by resolving to add one great sports memorabilia item to our collections from Upper Deck Authenticated. Let's save up, plan and make "someday" happen in 2013! And we are going to reward five (5) of you who best share what item you would like to add to your collection. Here's how it works:
Take some time and peruse upperdeckstore.com and take a look at all the great items available.
Pick the Upper Deck Authenticated memorabilia item you would like to add to your collection in 2013.
Share what that item is in the comment section below and why you would most like to add it to your collection in 2013 by Monday, February 14 at 10:00 a.m. PT. Please keep it to four sentences or less.
The five collectors who most skillfully craft their four sentences or less to most passionately convey why they want to resolve to add the collectible they describe to their collections in 2013 will be awarded with a FREE 2013 Upper Deck Authenticated calendar. These high-quality, full-sized calendars are not available in stores and feature a beautiful image of a different UDA memorabilia piece for all twelve months of 2013. Also you will find athlete birthdays, keys sports dates and trade show information included in the calendar. This is a must-have for the die-hard sports fan.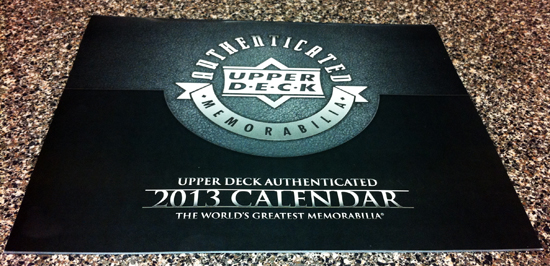 It is FREE to participate in the promotion and which five collectors who will receive the calendars right here on Monday afternoon! Upper Deck Authenticated brings collectors the world's greatest memorabilia. Which piece do you most want to add to your collection this year?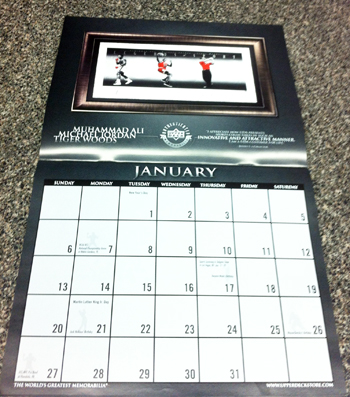 Leave a Comment