Upper Deck Exclusive with J.T. Brown of the Tampa Bay Lightning
By
When it comes to Tampa Bay Lightning forward prospect J.T. Brown, the question is not whether or not he possesses the necessary attributes to make it to the NHL; rather, the question is what took scouts so long to recognize his talent and skill as NHL caliber?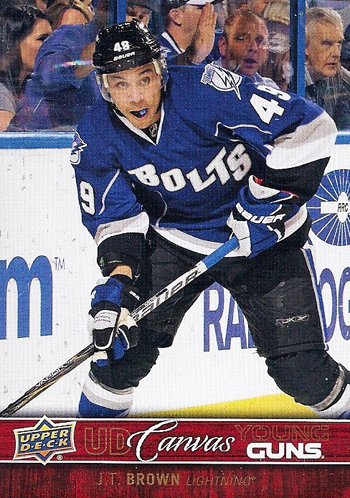 As son to former Minnesota Vikings running back Ted Brown, J.T. was raised in an environment that cultivated his sporting prowess. While growing up in Minnesota, Brown played both hockey and football. But it was not until high school that he really started to shift his focus predominantly towards hockey.
"By that point," stated Brown, "I kind of realized that hockey was the way that I wanted to go."
What a decision that turned out to be. Following his high school career, Brown was offered a scholarship to continue playing hockey for the University of Minnesota Duluth Bulldogs a school and team he admired growing up.
"When they offered me a scholarship, I was 100% ready to go," said Brown. "It was kind of one of those schools that, growing up, I wanted to go to, and kind of idolized when I was younger."
Unlike some college hockey players whose rights are acquired through the NHL entry draft, but still allowed to play for their respective college hockey teams, Brown was an undrafted prospect entering his freshman year at UMD.
That never seemed to discourage the young Brown, though. In fact, it may even have had the opposite effect.
During the 2010-11 season, Brown's freshman year with the UMD Bulldogs, he amounted an impressive 37 points (16g-21a) in 42 games. In doing so, Brown finished third among all Western Collegiate Hockey Association freshmen. He was only eclipsed by the already drafted, highly touted Jaden Schwartz of the St. Louis Blues and Jason Zucker of the Minnesota Wild.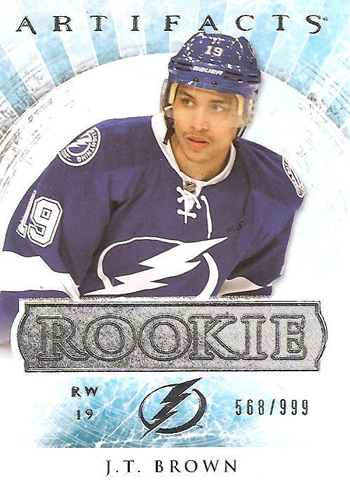 That was not the end of Brown's magnificent freshman campaign, though. That same season, he also helped UMD win its first Division 1 National Championship in men's hockey. Considering that UMD has featured the likes of Brett Hull, that feat is rather impressive.
"That was a pretty amazing experience for me," admitted Brown. "Being there and actually playing and winning a national championship were very special. Not many people get to do that. Not that many people even get a chance to make it to the Frozen Four."
As for what it meant to him to become only the sixth freshman in the history of the Frozen Four to be named most outstanding player of the tournament?
"It was just a byproduct," conceded Brown. "I was just trying to do everything I could to help the team. To win that, on top of our team winning the ultimate prize, was just icing on the cake."
Despite his freshman year accolades, again, Brown went unsigned.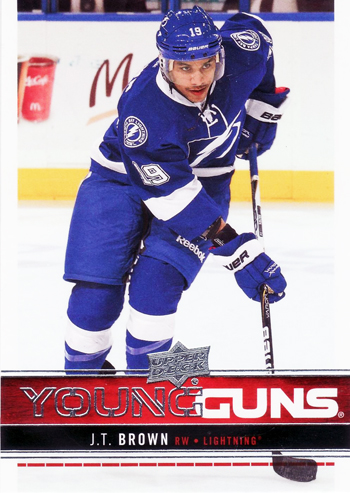 It would seem that still did not discourage him. In his sophomore year, Brown enjoyed an offensive boost that saw him tally 47 points (24g-23a) in 39 games and finish third amongst all WCHA players for goals scored.
Then it was apparent that teams finally started to take notice. It was also then that there were NHL suitors knocking on his door; and there were plenty of them, too. At that point, Brown was no longer an undervalued undrafted college hockey player that had somehow slipped through the scout's files. He had become a desirable free agent with the capability of boosting any teams offensive output.
Interestingly enough, in being bypassed when he was draft eligible, Brown actually earned a unique advantage over his peers whose rights had already been drafted and maintained by NHL teams.
"When I was 18, I wanted to be drafted," admitted Brown. "But, looking back, it wasn't a bad play to be undrafted after my sophomore year. I think it was somewhat of an advantage because I got to choose the fit that was right for me."'
Ultimately, after assessing his opportunities amongst all the teams vying for his services, Brown chose the Tampa Bay Lightning.
"Fit wise, I thought Tampa would be a great opportunity," said Brown. "They have a great coaching staff both at the NHL and AHL levels and great ownership. For me, that made it pretty easy."
For the Lightning, finding a fit for Brown was no problem, either. Within days of playing his final game at UMD, Lightning coach Guy Boucher was already entrusting him with minutes reserved for a team's top-six forward core. Not only that, Brown got to play on a line with veteran Teddy Purcell and the Lightning's all-time leading goal and point scorer, Vincent Lecavalier.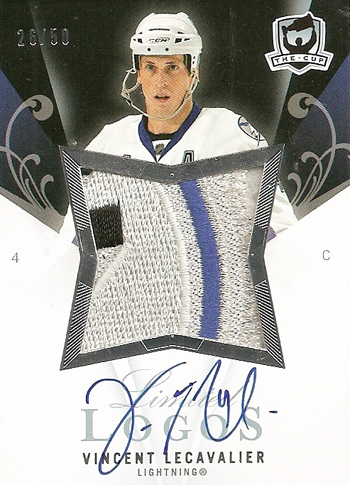 It was an opportunity that Brown relished.
"They both helped out a lot and made it a lot easier to just play the game, and not have to over think things," said Brown. "I definitely appreciate those guys lending a hand and taking me under their wing."
That unique opportunity may prove to be more beneficial for his career than one may think. Having tasted action at the NHL level, Brown was able to take notes on how to prepare for the upcoming season.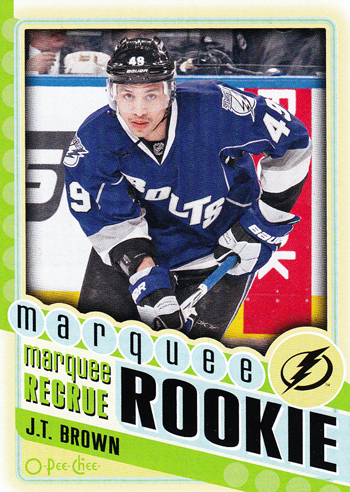 "In all the time that I was there, I was learning what the game speed was like, how the team plays, the systems and all of that," explained Brown. "Just getting those few games in and getting a little of experience made it a little easier going into the summer knowing what I had to work on."
Despite preparing in the offseason to play for the Lightning, Brown is not taking his stint with the Syracuse Crunch,TampaBay's AHL affiliate, as a demotion or as a letdown. Instead, he is using the experience he is gaining during the lockout as an opportunity to continue perfecting his craft.
"You always gain experience, from every game that you play in," stated Brown. "Either way, my main goal is to improve as a player and both spots are going to allow me to do that."
Surely, though, having earned that knowledge last season, Brown must be hungry to compete on the big club.
"It doesn't matter where you are playing," exclaimed Brown, "you are always hungry!"
Leave a Comment