Everything You Need to Know about the 2011-12 NHL The Cup Rookie Evolution Video Redemption Cards
By
Collectors opening 2011-12 NHL The Cup have found a surprising item in some select packs; a redemption card for a Rookie Evolution video card. There have been a lot of questions about what these cards are so we wanted to get some preliminary information out there to help collectors get a better feel for them.
The redemption cards will be good for one of twelve 2011-12 NHL rookie players and will be fulfilled at random so collectors will not know who they are getting until they receive their package from Upper Deck. We do this so the experience will be similar to opening a pack. A list of the players available is listed below:
| | | |
| --- | --- | --- |
| RE-AH | Adam Henrique | New Jersey |
| RE-BC | Brett Connolly | TampaBay |
| RE-BG | Blake Geoffrion | Nashville |
| RE-BS | Brendan Smith | Detroit |
| RE-CE | Cody Eakin | Washington |
| RE-GL | Gabriel Landeskog | Colorado |
| RE-JG | Jake Gardiner | Toronto |
| RE-MZ | Mika Zibanejad | Ottawa |
| RE-RE | Ryan Ellis | Nashville |
| RE-RN | Ryan Nugent-Hopkins | Edmonton |
| RE-SD | Simon Despres | Pittsburgh |
| RE-ZK | Zack Kassian | Buffalo |
All twelve cards are produced in equal quantities so there will be no short prints, but all the cards are very limited.
These cards are the next "evolution" of the Evolution video cards meaning their construction and design will be drastically different than other video cards Upper Deck have previously released.
The cards are not autographed or crash-numbered, but feature content that is exclusive to these Rookie Evolution video cards that was filmed at the 2011 NHLPA Rookie Showcase. We filmed the athletes against a green screen and were able to capture some amazing video footage that we think collectors will very much enjoy.
Since the cards have a premium new construction, design and exclusive video content, we felt they belonged in our most premium release of the year; in 2011-12 NHL The Cup.
The cards are in the production process now and we anticipate they will be completed a few weeks down the road. We will provide an updated status on customer's redemption accounts who have redeemed them. We will also share information as to when customers can expect to receive them through our Facebook and Twitter pages.
Take a look at some behind-the-scenes images from the 2011 NHLPA Rookie Showcase where we filmed content for the new Rookie Evolution video cards.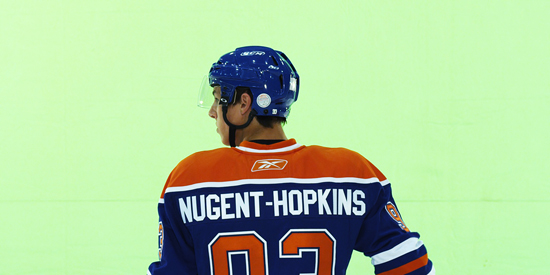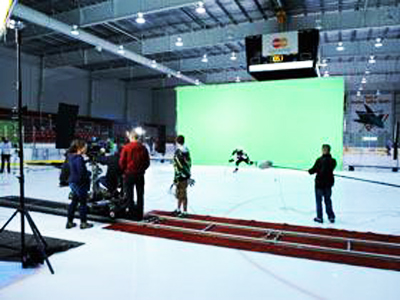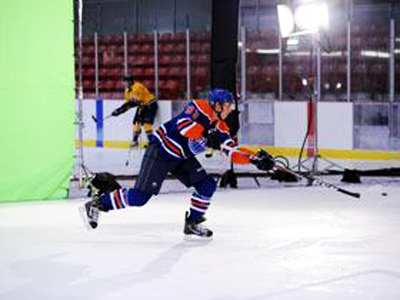 Leave a Comment