Upper Deck Planning to Give Redemptions a Good Name at the 2012 National Sports Collectors Convention
By
Pretty much every company will have a different wrapper redemption promotion during the 2012 National Sports Collectors Convention in Baltimore, Maryland from August 2 through August 6. Upper Deck recently announced a very compelling wrapper redemption program with limited autograph inserts from the top athletes in the world and another special program for VIP collectors at the event.
But there is another type of redemption that companies don't really talk about at this Convention except for providing collectors with excuses as to why they do not have their cards promised at the show. Of course I am speaking about redemption cards that can sometimes be found within packs of trading cards. For some time Upper Deck was guilty of that offense as well, but beginning with the 2012 Sports Cards & Collectibles Expo in Toronto, Upper Deck offered customers an exciting new service where they could pick up any outstanding redemptions right at the show. If customers had cards pending that were not available, the customer could also opt to have them exchanged and have their comparable exchange cards waiting for them at the Upper Deck booth during the show. Here's how the process works:
1. Review your outstanding redemptions by logging into your Upper Deck account.
2. Make a determination of which cards you would like shipped to you at the show (cards with a Status of "In house") and which cards you would like exchanged that are not currently available to ship.
3. Send an email to time2swap@upperdeck.com with the subject title "2012 NSCC Redemption Program." In the body of the email, please cut and paste the code and description of the card(s) you would like fulfilled or exchanged. In thirty words or less, describe the type of replacements you would like to receive focusing more on teams, regions and brands you are interested in rather than particular players if the card is not in stock.
4. Requests must be received in by Monday, July 23. Card owners can pick up their redemption package during the show with a government issued identification card. Card owners will also be required to sign for the redemption package in person. Only the actual card owners can pick up the cards, so you cannot pick up items for a friend.
IMPORTANT NOTE: If you do not provide the information exactly as described, we will not be able to honor your request so make sure you take the time to get us exactly what we need in the format requested to help. Hours for pick-up are listed below:
Thursday, August 2 – 1:00 p.m. – 6:00 p.m.
Friday, August 3 – 1:00 p.m. – 6:00 p.m.
Saturday, August 4 – 1:00 p.m. – 4:00 p.m.
If you do not think you can be at the show any of these days, we ask that you do not request this service. Additionally, if you fail to pick your cards up, you will not be able to request this service in the future and there could be additional delays in getting these cards to you. Additionally, if there is more demand than we can handle to make this program a success, we may have to stop accepting requests before July 23.
Customers at the 2012 Sports Cards & Collectibles Expo in Toronto really appreciated this service. Take a look:
Next, Upper Deck understands collectors get frustrated when pulling redemption cards from any pack. And we also understand collectors get upset when they pull a redemption card that has expired that they can no longer claim. Upper Deck has made a conscientious effort to raise awareness of when redemption cards expire by publishing a "Last Call" list for redemptions. And the best way to avoid issues with expired redemptions is to not put them in the product in the first place. Upper Deck has had significant successes with packing out products with ZERO redemptions this season; most recently 2012 SP Signature Edition Baseball. While some releases may be delayed to get more autograph content in, we believe it helps provide collectors with a better pack opening experience if there are fewer, or better yet, zero redemption in the product.
That being said, collectors still purchase older products and can have a really negative experience if they find a redemption that has expired from any company. As a one-time event, Upper Deck is excited to offer collectors visiting the 2012 National Sports Collectors Convention a very special experience on Saturday, August 4. Collectors may bring up to five (5) unscratched, expired redemption cards, FROM ANY MAJOR MANUFACTURER, to the Upper Deck Booth before 4:00 p.m. to take part in a special expired redemption card raffle.
Upper Deck will have OVER 100 PRIZES available in this raffle consisting mostly of limited autograph cards, but also some select memorabilia and unopened product. "The Upper Deck Redemption Raffle" will begin promptly at 5:00 p.m. on Saturday evening where we will pull unscratched, expired redemption cards for fans in attendance and reward prizes. Collectors must be present at the Upper Deck booth during the 2012 National Sports Collectors Convention to win. Again, to participate, the cards must be a sports redemption card from any major trading card manufacturer that features a scratch off code that has not been scratched.
What are some of the prizes that will be available? We are glad you asked, take a look!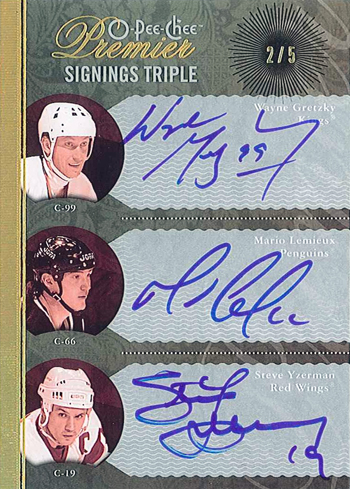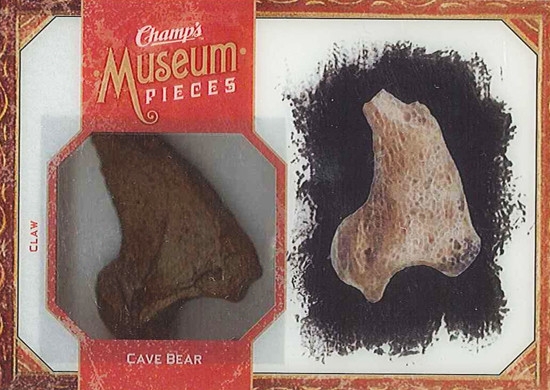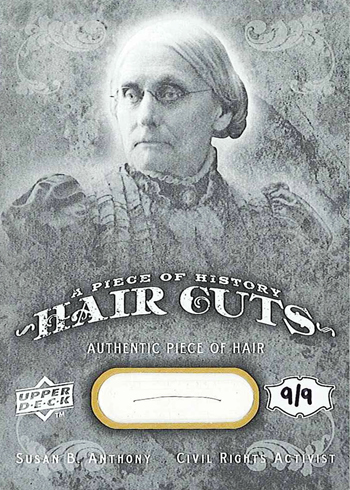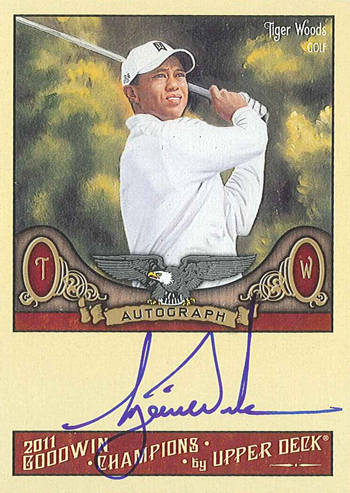 The items used come from promotional signature stock, items pulled during product review and from expired QA and redemption inventories. To see more prizes available for "The Upper Deck Redemption Raffle" please visit the Upper Deck Booth during the 2012 National Sports Collectors Convention. And if you have questions about either of these programs, please share them in the comment section below.
Leave a Comment